Sriracha Tuna Salad
We love this for it's perfect crunch and spicy flavor all paired perfectly with fresh sliced cucumber.  It's a weekly lunch staple around here.
This is also great in a sandwich or served over a green salad!
The crunch from the celery and peppers are a great compliment to the spicy sriracha and red pepper flakes mixed in to this tuna salad.
Quick fact:  Did you know that a 2oz serving of tuna is only 60 calories and gives you 13 grams of protein!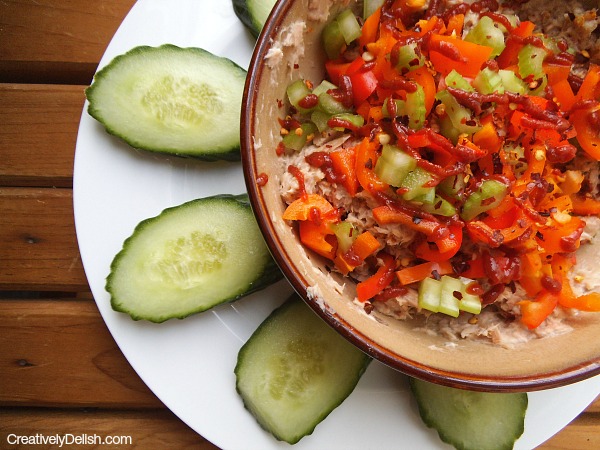 You can click the photo below or click here to print the recipe!