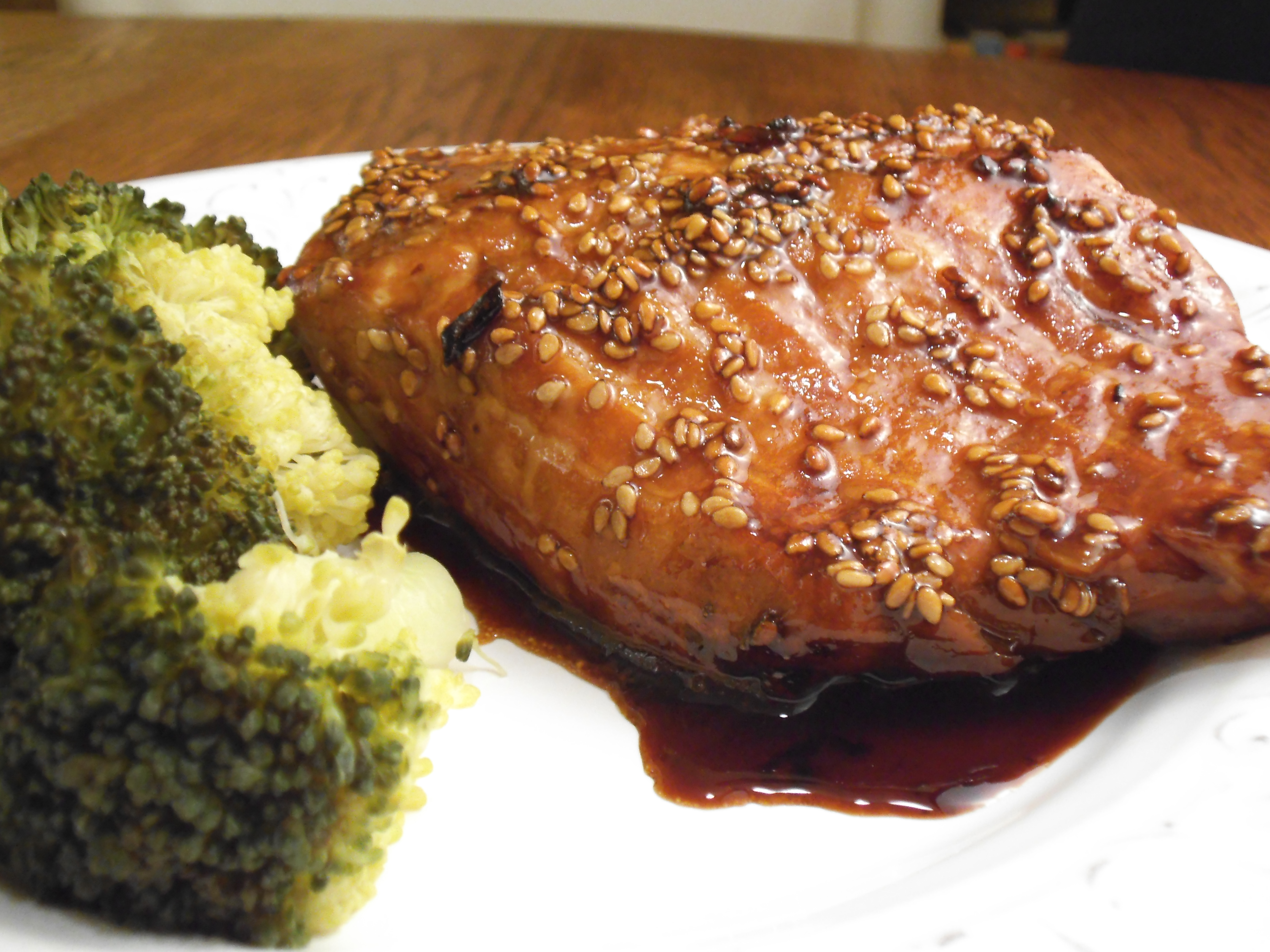 Wasabi Soy Salmon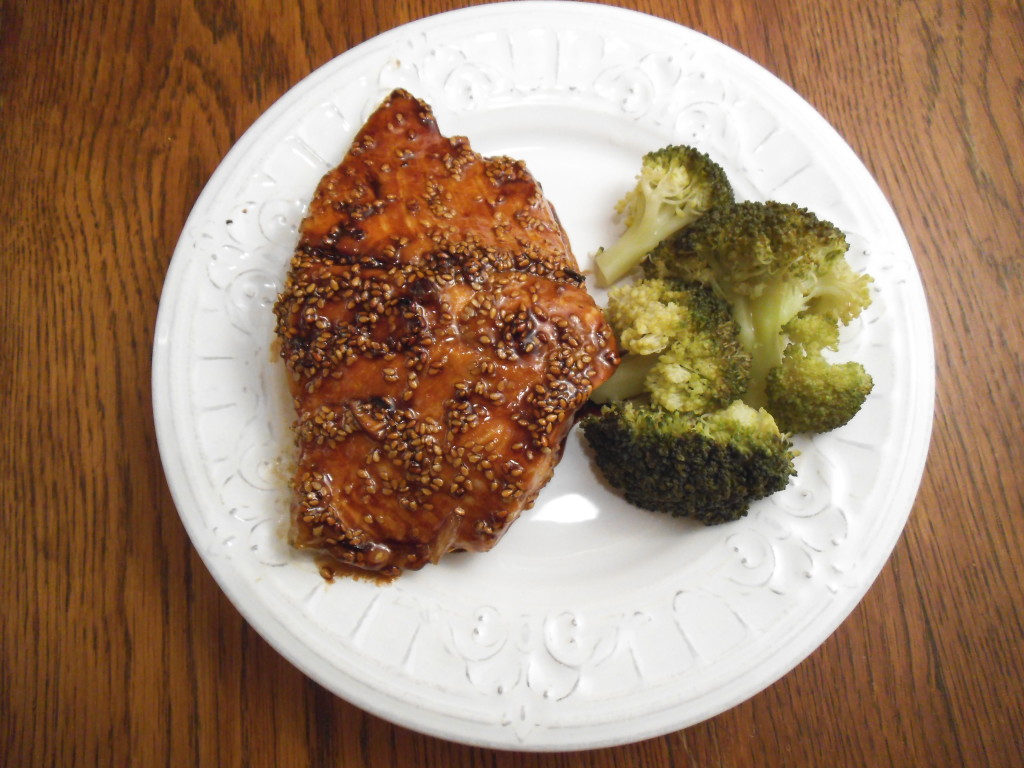 Salmon pan seared with a honey based soy marinade and Wasabi Sesame Seeds sprinkled over the top...YES.
My Mom had given me a batch of these special little sesame seeds from Florida and for a while I hadn't come up with a creative way to use them, so what better than with salmon!
My marinade consisted of soy sauce, sesame oil and honey.  You could also add some fresh chopped ginger or garlic to this as well.
When preparing the salmon, be sure to use a very sharp knife, preferably smaller so that you can be sure to only remove the skin.  Lay the salmon skin side down and carefully peel away the skin with the knife.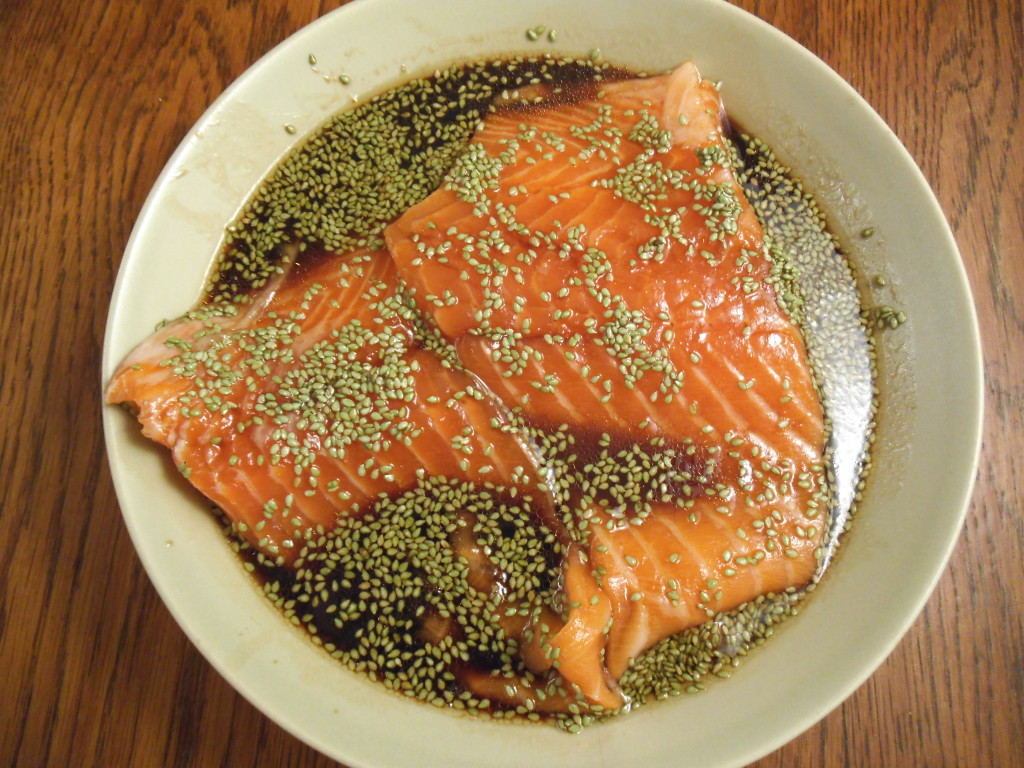 I set aside a little extra marinade to baste the fish with, but be sure not to pour all of it in the pan with the salmon because it will begin to carmelize and the taste will get too strong.  Click here to learn how to properly pan sear your salmon.
Wasabi Soy Salmon
Prep time:
Cook time:
Total time:
Ingredients
3 TBS low sodium soy sauce
1/2 tsp sesame oil
1 TBS honey
1 TBS wasabi or regular sesame seeds
1 - 1 1/5 lb salmon filet, cut into serving size pieces
Instructions
In a bowl, combine all ingredients and let salmon marinate for 1 hour.
To pan sear, heat a pan over medium high heat and cook salmon on each side for 1 minutes each, browning both sides.
Turn heat down to medium, cover, and let cook until salmon is cooked through, rebasting and flipping occasionally (should be a whitish pink color and slightly flakey)
Serve with rice and a steamed veggie