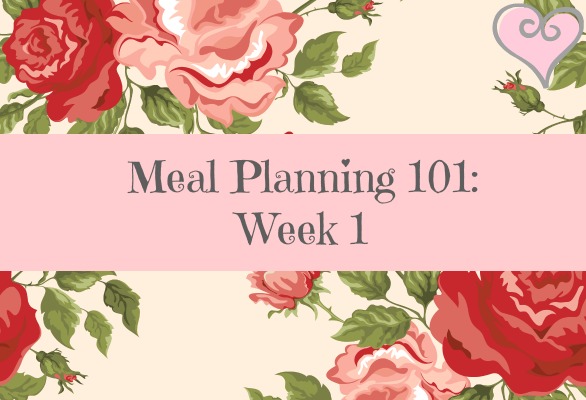 Meal Planning: Week 1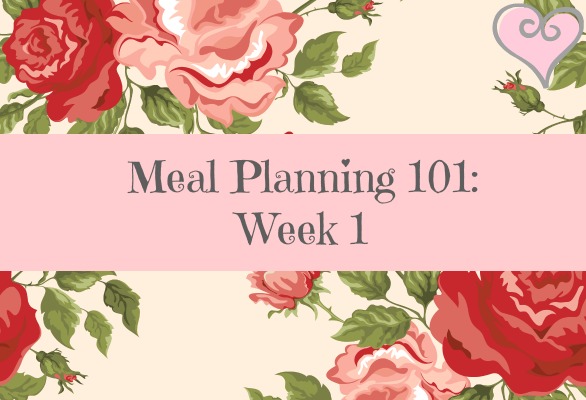 This week I decided to shy away from red meat and focus on turkey, chicken and chicken sausages.  The foods you will buy this week will go farther than you think - for one because you will be using some of these ingredients more than once this week or you will be using some of these ingredients again in the weeks to come.  The recipes are also packed with veggies, fruit and whole grains.  I urge you to improvise if you don't like something in the ingredient list.  For example, if you aren't eating tortellini, then replace it with brown basmati rice for a sausage and rice soup, or just omit the grains all together and have a sausage and veggie soup.
There are obviously some ingredients that you should already have stocked in your pantry or fridge, but be sure to look through the list and recipes first to be sure you have anything.
Here is your grocery list for week 1: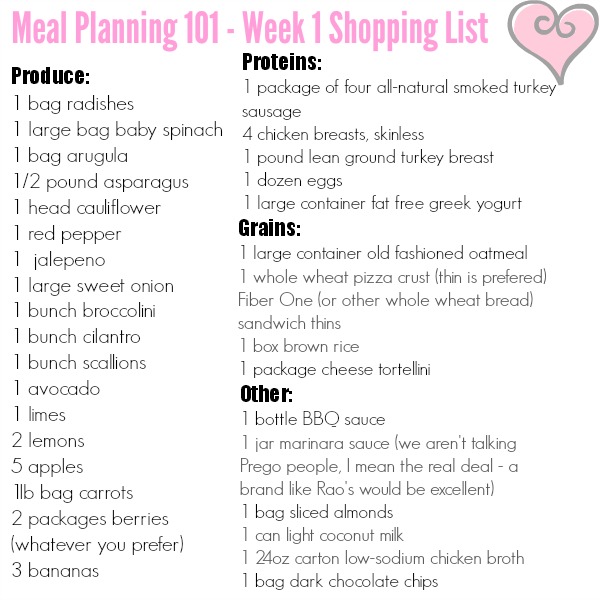 Week 1 Menu:
Breakfasts:
Cinnamon Apple Oatmeal with Slivered Almonds
Open-faced Egg Sandwich - one slice whole wheat bread or seeded rye with one regular egg and two egg whites, fried in 1 tsp butter and seasoned with your prefered seasoning.
Lunch:
Spinach & Arugula Salad with leftover veggies and proteins (dressing can be olive oil and lemon juice or red wine vinegar or balsamic)
Snacks:
Half an apple with peanut butter
1/2 C Greek yogurt with berries
Dinner:
Jalepeno Turkeyballs with Cilantro-Avocado sauce over Coconut Rice
Spicy Chicken Sausage & Broccolini Sautee with Garlic Smashed Cauliflower
BBQ Chicken Sandwiches with Radishes and Carrot Fries
Herb Baked Chicken with Roasted Asparagus
Check back soon for week 2!