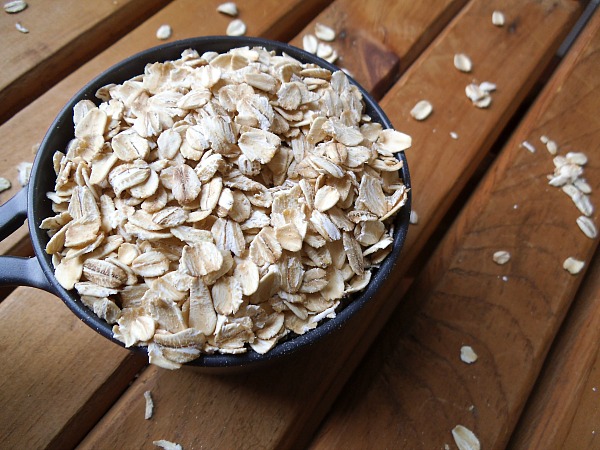 Week 6
Week 6 Meal Plan
With the right meal plan, you can save big $ at the grocery store,
and still eat healthy.

Lauren
---
For this meal plan, it was time to get a little more real. I haven't done a meal plan in a while simply because It is so darn hard to stay around $50.00 a week to feed us both on a whole-food menu. I have changed my budget now to $75.00-$100.00 a week to feed us both, only because now we have started using a Nutribullet and need more fruits and veggies than before. Your cost will vary depending on where you live, but to be fair, everything is in season (or frozen) to save on cost.
I did already have a few simple items in my pantry (thankfully), including:
Organic Old Fashioned Oats
Butter
Eggs
Spices
California Olive Oil / Coconut Oil
Whole Wheat Bread Crumbs
Whole Wheat Couscous
Whole Wheat Pastas & Rice
Organic Ground Flax Seeds
Maple Syrup
Dried Unsweetened Cranberries
Onions
Garlic Cloves
BBQ Sauce
Marinara Sauce
Peanut Butter
Coffee/Tea
Honey
If you do not already have the above mentioned items, then simply add them to the Week 1 Grocery list below:
---
Week 1 Grocery List
Grains & Other
Loaf of Seeded Rye bread
Fresh whole wheat pizza dough - ask your bakery for where to find them.
2 cans artichoke quarters, in water
1 jar sundried tomatoes
1 28oz can crushed tomatoes
Shredded Pepper Jack Cheese
Fresh Mozzarella
Whole Wheat Tortillas
Peanut Sauce
1 can baby corn
Skinny Pop
Fruits & Vegetables
1 Bag Frozen Pineapple or 1 Whole Pineapple - whichever is most cost-effective
1 container of fresh salsa - look for ones that are sold in containers rather than jars. The container-style salsa's are very fresh whereas jarred salsa is more dense.
3 avocados - try to be sure two of them are not quite ripe yet so you can keep them a few days before eating.
5 bananas - same as the avocados, don't buy all five perfectly ripe, let a few ripen over the course of a few days sitting on your counter so they don't go bad
1 large package of spinach
1 large package of kale or 2 large bunches of curly kale
1 lb bag carrots
1 small red onion
4 large portobello mushrooms
3 red bell peppers
2 lemons
1 large head broccoli
1 package baby bella mushrooms
Lean Proteins
Gallon of 1% Milk
4 cans chickpeas
1.5 lb boneless skinless chicken breasts
1 package smoked salmon
1 small package chopped walnuts
Once you have your shopping done, it's finally time to start cooking! See below for Week 1 Recipes.
---
Week 1 Meals
Below is this week's meal breakdown...
Breakfast
Toasted Rye with Smashed Avocado & Smoked Salmon
Snacks
Banana with Peanut Butter
Carrot Sticks with Salsa
Tea with Honey
Skinny Pop
Go Raw Chocolate Super Cookies
Make the meals in whatever order suits you best.

Lauren Blacker
I would love to hear from you so please send me an email via Lauren@creativelydelish.com. I am happy to help you in any way! I truly believe that a whole food life will lead to a fulfilling, happy being, and planning ahead is key. Meal Planning is essential to making good food decisions.