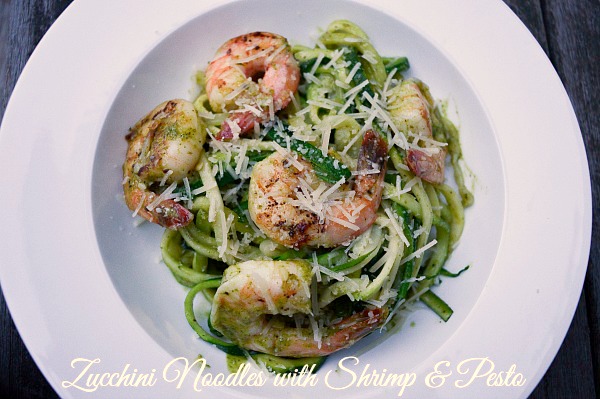 Zucchini Noodles with Shrimp & Pesto
Zucchini is spiralized into strands of pasta for a delicious and satisfying gluten-free bowl of "pasta".  Tossed with pesto and shrimp, this is a hearty, filling meal that everyone will rave about.
For Christmas this year, my Mom got me a little vegetable spiralizer - something that has only been in my dreams until that morning.
With a spiralizer, you can make ribbons or strands of sweet potatoes, carrots, asparagus and of course, zucchini.  The little tool turns ordinary vegetables into absolutely extraordinary meals.  There are lots of brands to choose from so read the reviews and ask the pro's at William Sonoma or Sur La Table.  I personally love pasta and could eat bowls and bowls of it every night, however my body thinks otherwise, so this is a great alternative, and Ryan agrees.
Zucchini noodles are also great with a good marinara sauce with cheese or top them with meatballs for extra protein.  The zucchini is surprisingly filling, and with so much water in the vegetable, it gives the noodles a soft texture that still holds up to a heavier sauce.  Just two medium zucchini is enough to feed two people and possibly enough for one smaller meal for a lunch the next day.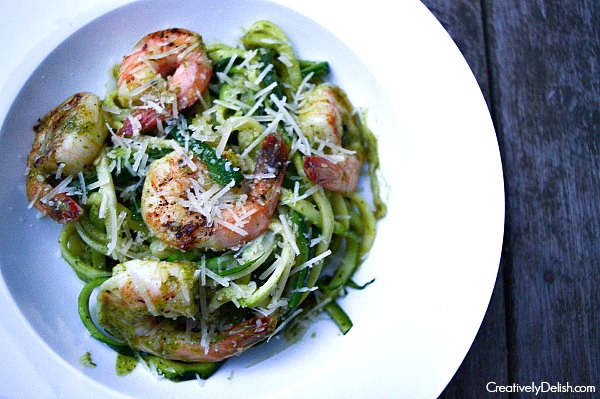 Look for pesto's with as few ingredients as possible.  Whole Foods is my go-to when I don't have time to make my own, and you can find a huge variety of pesto with great ingredient lists.  Pesto is very easy to make, so if you have the time (and a blender or cuisinart), try out your own!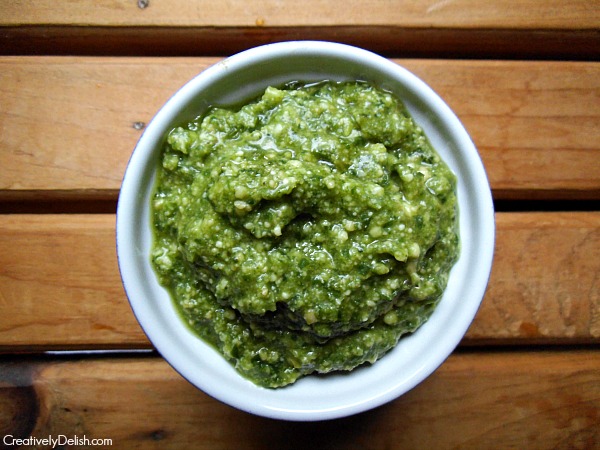 Click here for an easy and delicious Fresh Basil Pesto.  There are also tons of other great pesto ideas using kale or spinach that I've seen all over the internet.  I also have a great Avocado Cilantro Pesto too, and you find the recipe by clicking here.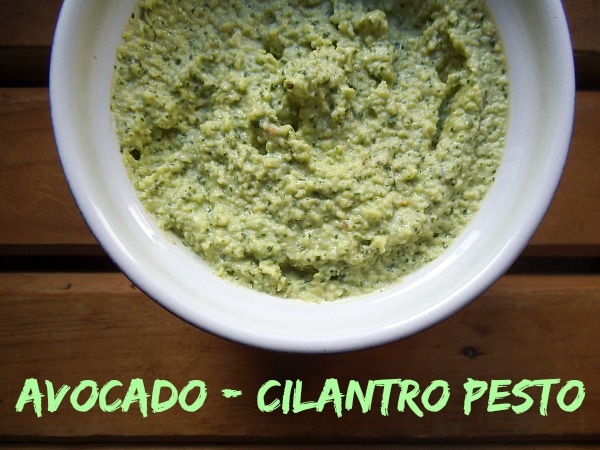 Pesto is a great summer food sauce because it uses only fresh herbs and you make it with no actual cooking involved (so no sweltering in the kitchen!).  We eat pesto on just about everything - pizza, pasta, vegetables, burgers, fish...you name it, we eat it.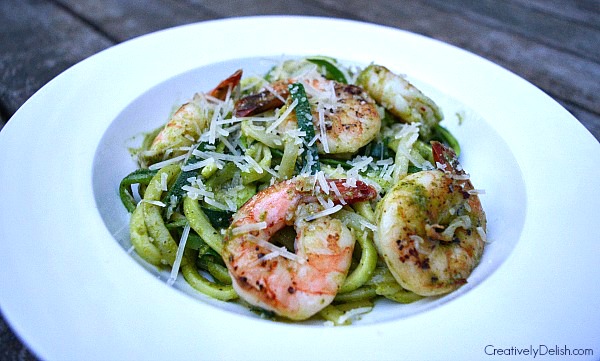 This summer I'm starting a little herb and vegetable garden so I can cook and share my ideas to you!  So far my basil and cilantro are growing like weeds and my tomatoes are finally coming in!  This will be my first time trying out a garden and I plan to keep updates on it as the season goes along.
Zucchini Noodles with Shrimp & Pesto
Prep time:
Cook time:
Total time:
If you don't have a spiralizer, use a vegetable peeler to create long ribbons instead. You can either keep them as ribbons or use a sharp knife to then slice them into smaller strands.
Ingredients
2 medium zucchini - washed thoroughly, ends cut off then spiralized or peeled
1/2 lb peeled and deveined shrimp
salt, pepper, red pepper flakes
1 TBS olive oil
1/4 C basil pesto or pesto of choice
parmesan cheese
Instructions
In a large saute pan, heat olive oil over medium high heat and then place shrimp down and cook for 4 minutes, then turn them over and cook the other side. Sprinkle with salt, pepper and red pepper flakes.
Once the shrimp has cooked through, add in the zucchini noodles and stir the noodles in to combine with the shrimp. Let the noodles heat up - about 5 minutes - then remove from the heat and stir in the pesto.
Assemble on plates, then garnish with parmesan cheese.