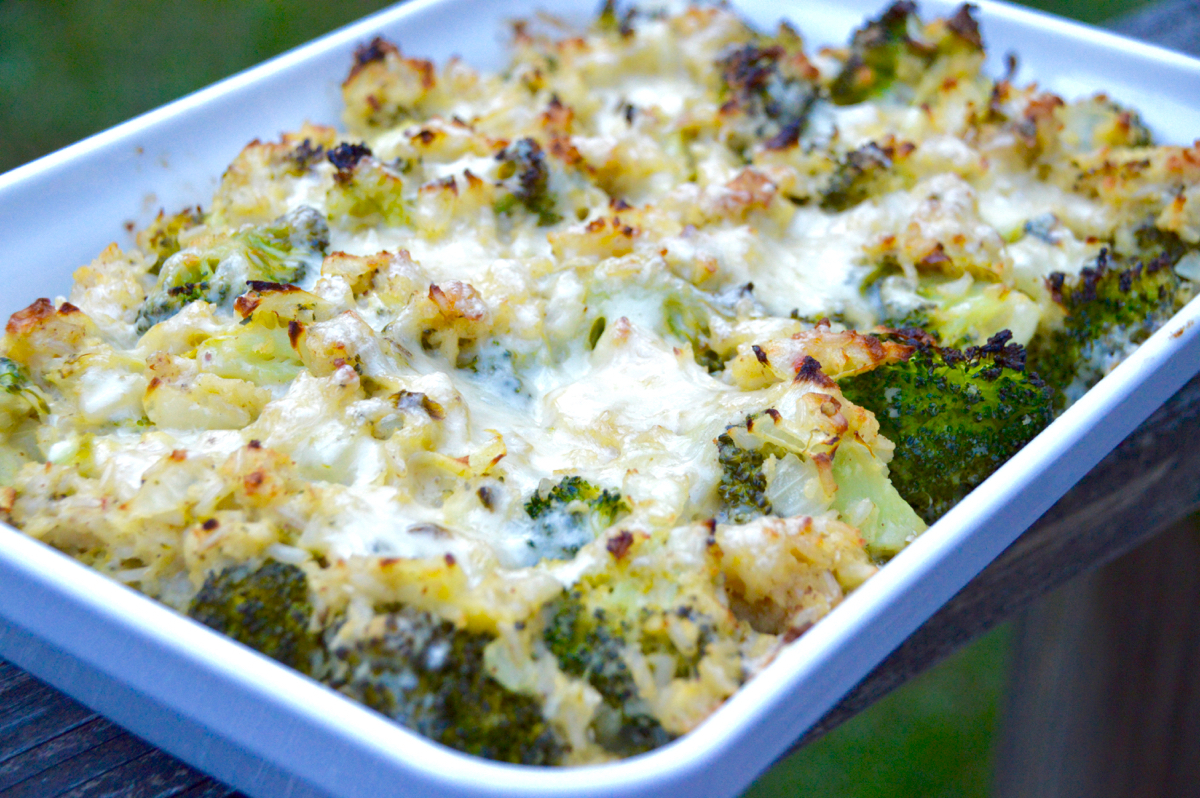 Broccoli & Cheddar Bake
This is one of those recipes you make when you're craving something comforting, or you're in need of an easy low-maintenance side dish to serve with chicken.
It's incredibly flavorful, cheap to make and so hard not to take a bite out of when it comes out of the oven.
More...
I'll serve this with a side salad and nothing else, and the leftovers are just as delicious.
You can easily save time with this recipe by buying the frozen bags of brown rice from Trader Joes, or using an Uncle Ben's rice pouch, or utilizing those 10-minute brown rice bags from Whole Foods. Then it's just putting the ingredients together, baking until crispy and brown, topping with cheese and baking again for a bubbly, delicious dish.
As you know, I live in New England, and in October, that means casseroles and bakes start getting made, and the whole house starts to smell delicious all day long. Soups simmer on the stove, apple crisp bakes in the oven and quickly more time is spent socializing in the kitchen than on the deck like it did in the summertime.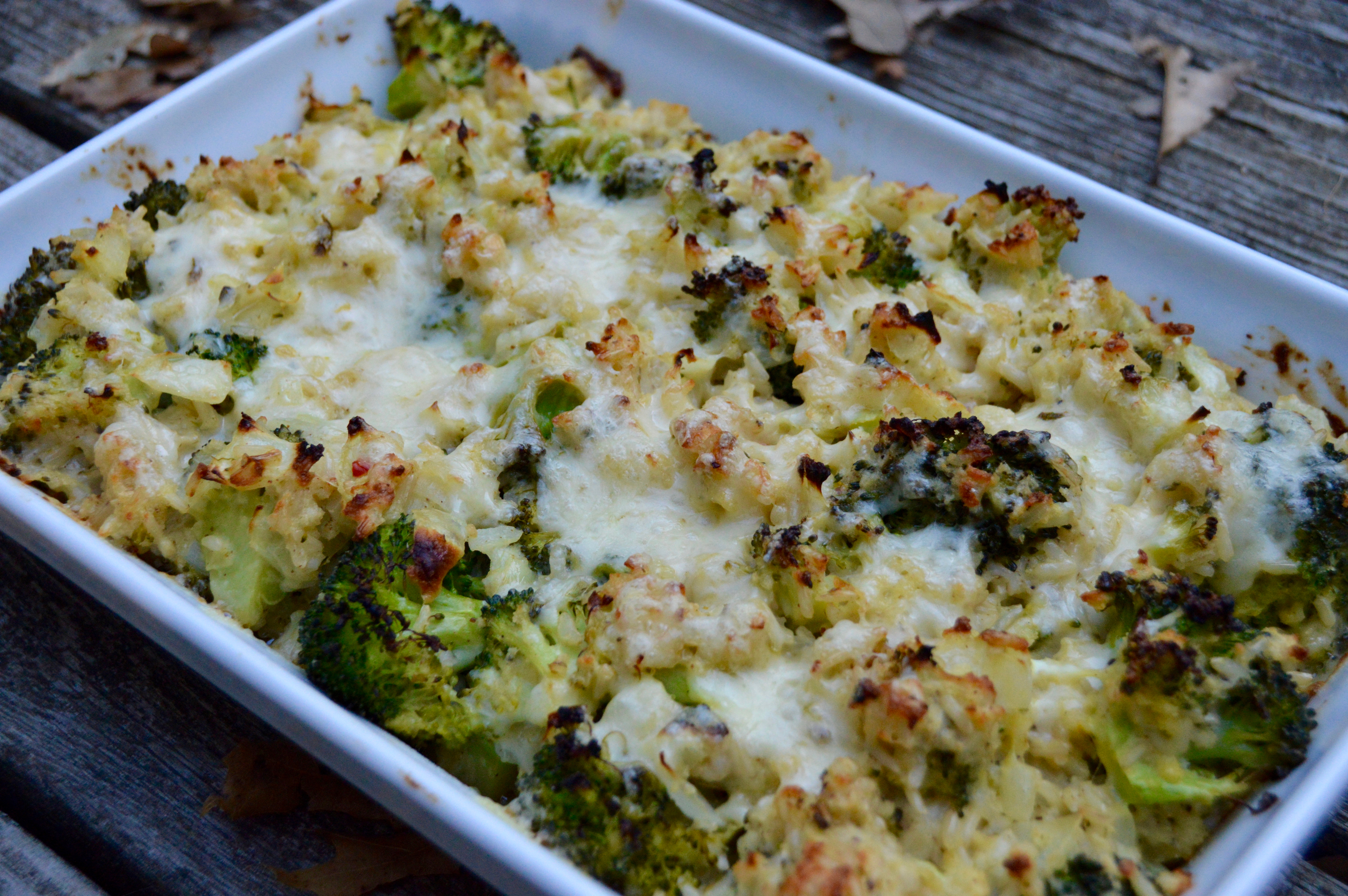 It's one of my favorite times of the year, and this is the perfect dish to serve when the nights get chilly.
Did you know that it's best to use broccoli as soon as you purchase it? The longer it is cut off the stem, the more nutrients are lost. Obviously it would be ideal if you cut it directly from a garden and cooked it right away, but try to plan this dish as close to purchasing the broccoli as possible, or buy it at a farmers market when you know it was just picked. Regardless, this dish will be great either way, and you can even use flash-frozen broccoli, which is just as fresh as day-picked broccoli. The flavors will be intensified, and you'll enjoy this dish even more.
I hope you enjoy!
Broccoli & Cheddar Bake
Prep time:
Cook time:
Total time:
Prep time can depend on how you prepare the rice. Regular rice can take up to 50 minutes.
Ingredients
2 TBS Olive oil or 1 TBS butter
1 large yellow onion, chopped
2 garlic cloves, minced
1/4 C chicken or vegetable broth (low sodium)
2 bunches of broccoli, florets cut into smaller pieces, and discard the stems
1/2 C panko
2 C cooked brown rice
2 TBS grainy brown mustard
2 eggs beaten
1.5 C shredded sharp cheddar cheese
Instructions
Preheat the oven to 450.
In a large pan, melt butter or warm olive oil over medium-high heat. Add onions and garlic and cook for 5 minutes, stirring frequently and allowing the onions to become transparent.
Stir in the broth and broccoli florets, cover and let steam for about 5 minutes, or until broccoli is slightly softened.
Remove the pan from heat, and add in panko, mustard, brown rice and one cup of the cheese. Mix well. The stir in the beaten eggs.
Transfer mixture to a large baking dish, lightly coated with cooking spray or olive oil.
Bake for 15 minutes, or until the top is turning slightly brown and crispy, then sprinkle the remaining 1/2 cup of cheese over the top, then baking for an additional 5 minutes or until the cheese has melted.
Let cool before serving. Can be stored in the freezer or the fridge with foil.