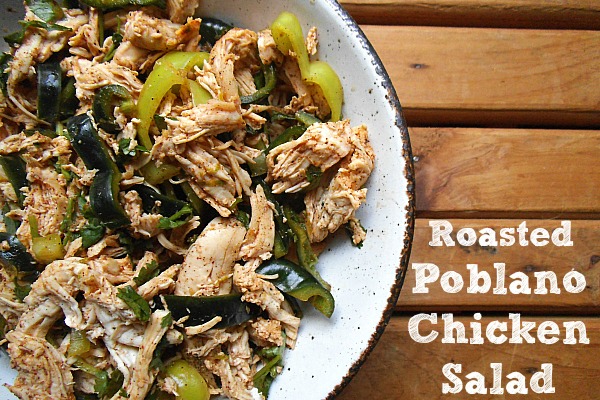 Roasted Poblano Chicken Salad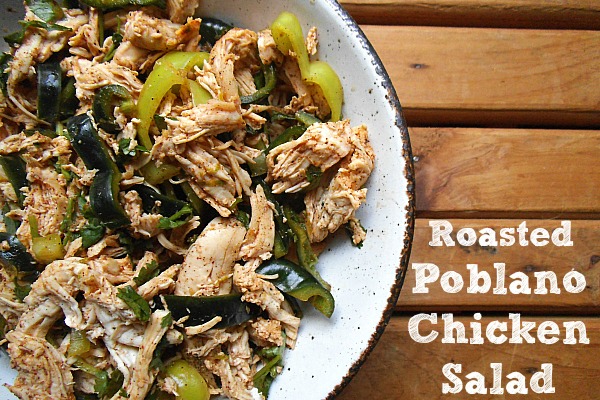 Juicy shredded chicken tossed with fresh lime juice, sliced roasted poblano peppers, hints of anaheim peppers, cilantro and chili powder.
Doesn't that just sound yummy?!
This recipe is inspired by a super delicious chicken salad I had at Whole Foods the other day that I began to crave immediately after.  Of course I refuse to spend my hard-earned money on things Whole Foods makes, so I created a recipe just as satisfying (and way less $).
Roasting the poblano's gave them a richer, slightly smokey and charred flavor to the salad.  It was perfect over greens, in a wrap or just on it's own!
Never seen a poblano pepper before?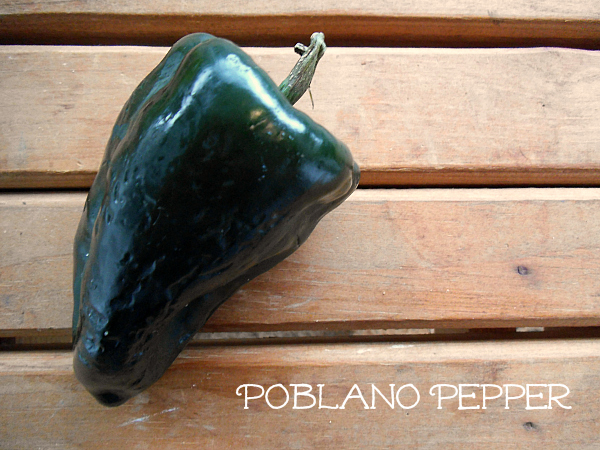 I also used an anaheim pepper that I didn't roast, which gave the salad a great crunch.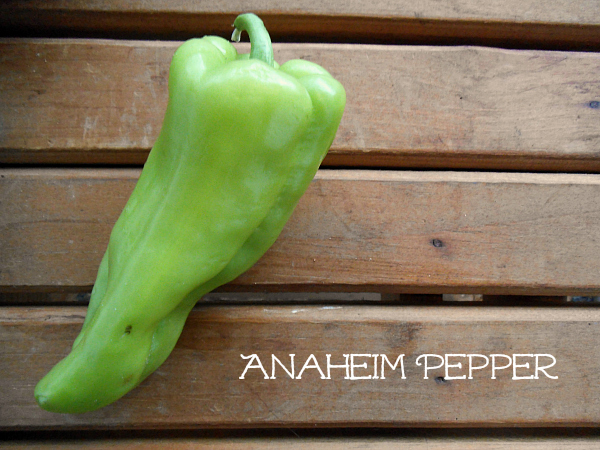 Try this salad in a pita, over a salad, in a quesadilla with some cheese...whatever!
The most important part is that you know exactly what you're eating, and you just can't beat that.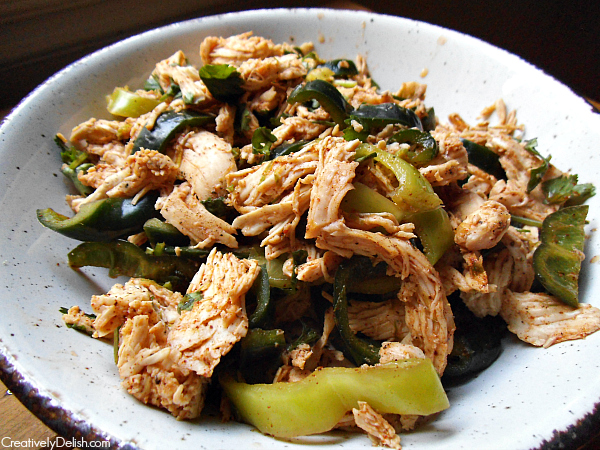 Roasted Poblano Chicken Salad
Ingredients
1 boneless, skinless chicken breast, cooked and shredded
1 poblano pepper, washed, roasted whole then sliced into thin strips
1 anaheim pepper, sliced thin
juice of 1-2 limes
salt
1 tsp chili powder
1 bunch of cilantro, chopped
Instructions
To roast the poblanos, place them on a baking sheet and rub a little olive oil over them. Put them in the oven for 20 minutes at 400, turning once. Let them cool before slicing.
Combine all ingredients in a bowl and enjoy!