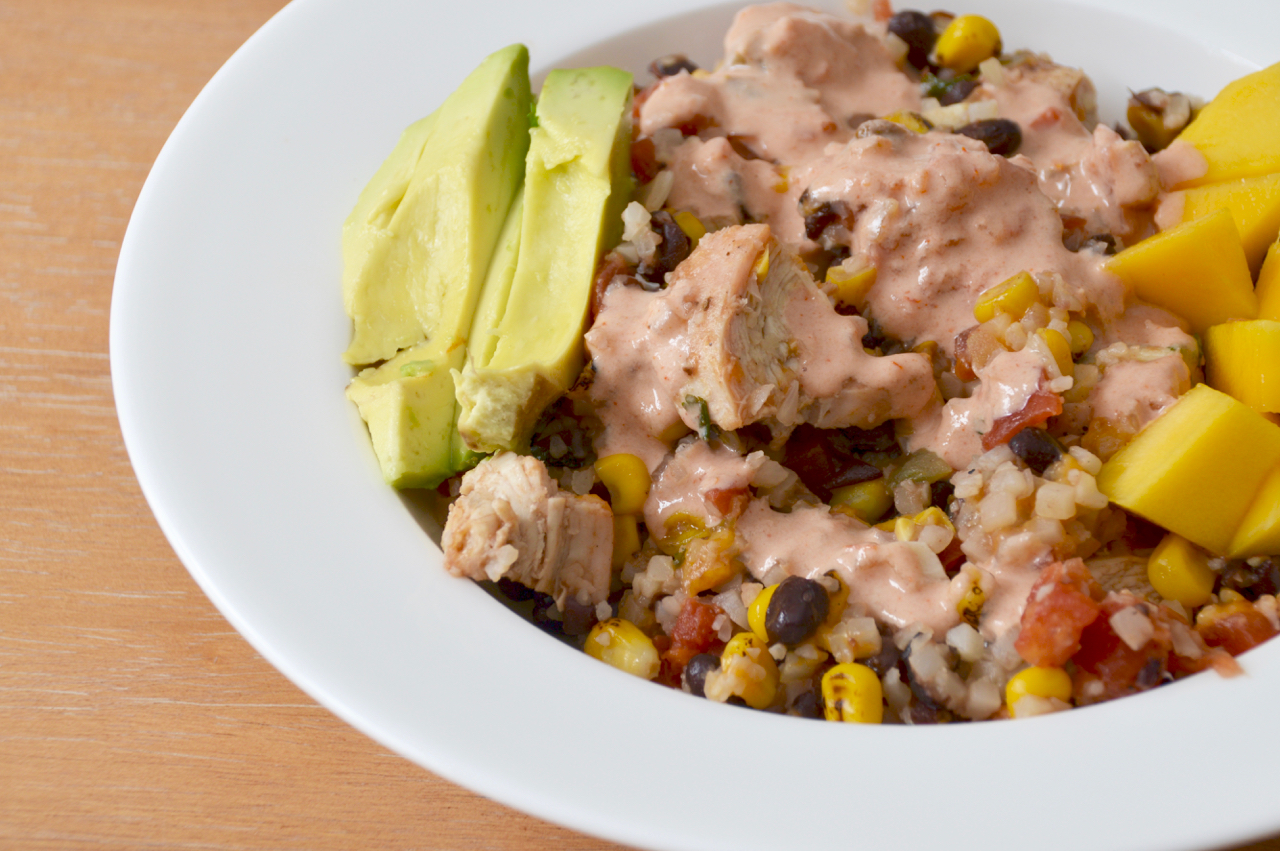 Cheesy Fiesta Cauliflower Rice Bowls
This low-carb lunch or dinner option is great for meal prepping for the week ahead, or just whip it up quickly after work for a no-fuss dinner. It's packed with flavor, nutrients, healthy fats and healthy carbs, and brings in over 15 grams of protein!
More...
We've all heard the jokes before...
But honestly they're all true...cauliflower isn't the most exciting vegetable on the planet, but it sure does taste good when you mix it with a bunch of other ingredients!
If you caught my last recipe, Turkey Taco Salad with Salsa-Greek Yogurt Dressing, then you're already familiar with the dressing I used here. The key to using up what you have is to get creative and mix new ingredients together, hence this Cheesy Fiesta Cauliflower Rice bowl.
The great thing about this dish is that you can put whatever you want in it, so if you're a vegetarian, take the chicken out. If you want to omit some the carbs, take the black beans out, or the mango...
Regardless, this is a delicious, easy meal idea that I just had to share with you!
You can view the recipe below or click here to print. This recipe is intended for four servings.