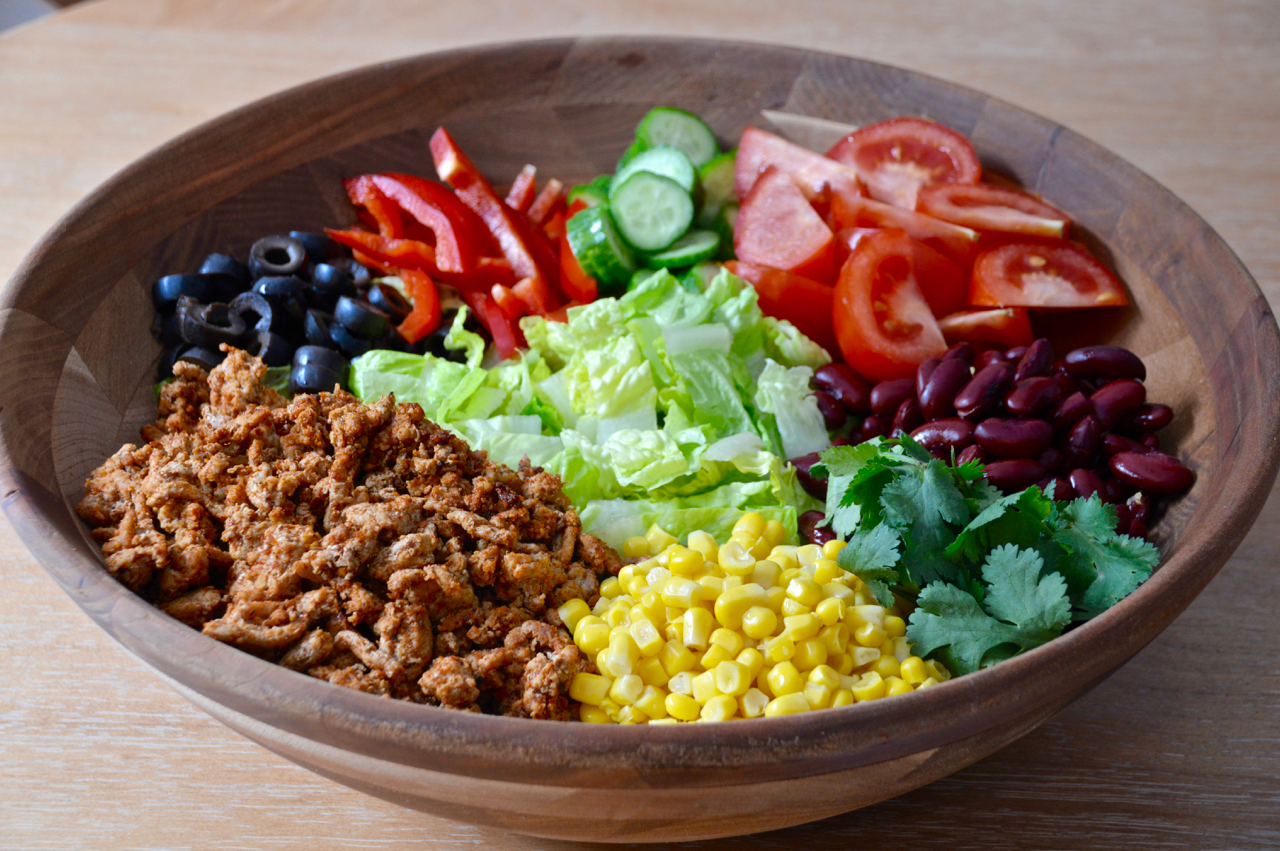 Turkey Taco Salad
This healthy, quick and easy turkey taco salad is loaded with the goodies - shredded cheese, tomatoes, cucumber, beans, corn, black olives, red pepper, fresh cilantro and crunchy corn chips. I like to make this meal a lot, especially for meal prepping for the week ahead, but used to get stumped on the best healthy alternative to dressing.
More...
For years now, I have been combining plain nonfat Greek yogurt with chunky salsa and a little bit of taco seasoning, and let me tell you, this beats all other dressings out there!
The salsa I prefer if I'm not making it myself is from Trader Joes, and it is an organic chunky tomato salsa. I also really love the Pace brand, but be careful because the hot one is really spicy. You can also make a homemade salsa like my Charred Jalepeno Salsa to mix with the Greek Yogurt.
To add to your turkey taco salad, you could also throw in some chopped avocado, Mango Salsa, shredded carrots and/or red onion. Build it how you want it!
If you're planning to make this for meal prep for the week, layer your containers with the following: start with the turkey, then put your veggies on top of that, then the lettuce and then the shredded cheese on top. This keeps the lettuce from getting soggy. Keep the dressing and the corn chips in separate small containers, then combine everything together right before you want to eat it.
By cooking up your turkey and chopping your veggies on a Sunday for instance, you can easily have all five lunches or dinners prepped in the fridge, meaning no cooking or wondering what to eat when you're too busy during the work week. So easy!
Check out the recipe below or click here to print!