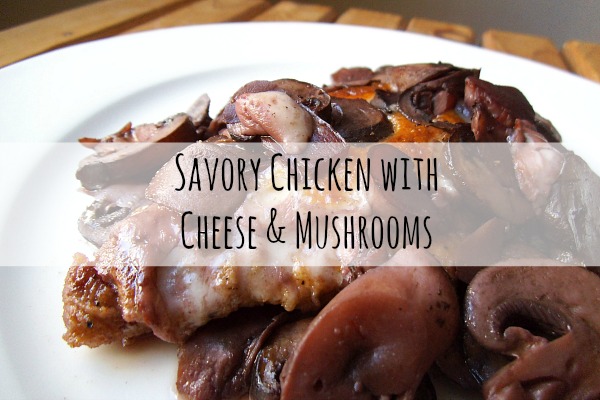 Chicken with Cheese & Mushrooms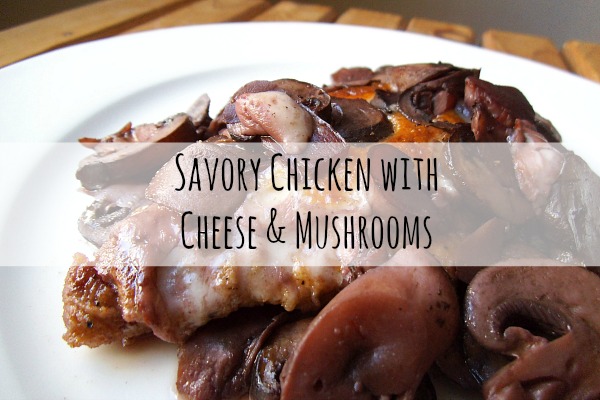 A classic from my childhood, this chicken dish is flavorful and easy to make on a busy weeknight, and any excuse to cook with lots of wine doesn't hurt either!
The combination of seared chicken with slowly simmered mushrooms in wine with muenster cheese is ridiculous.  My Mom has been making this since I was little, and probably before that, for good reason.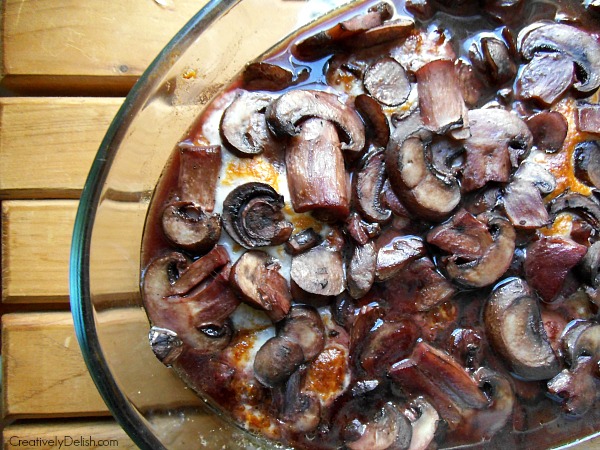 When cooking with wine, just remember to never cook with a one you wouldn't drink!  I chose an Argentinian Malbec and my favorite Sauvignon Blanc.  The cooking wines you can buy in the store are convenient but won't have the same flavor as an actual table wine.
The chicken is coated in whole wheat flour and seared for maximum juiciness and a slight crunch.  It gives you crunchy, juicy chicken with the perfect coating to stand up to the robust flavors of red and white wines.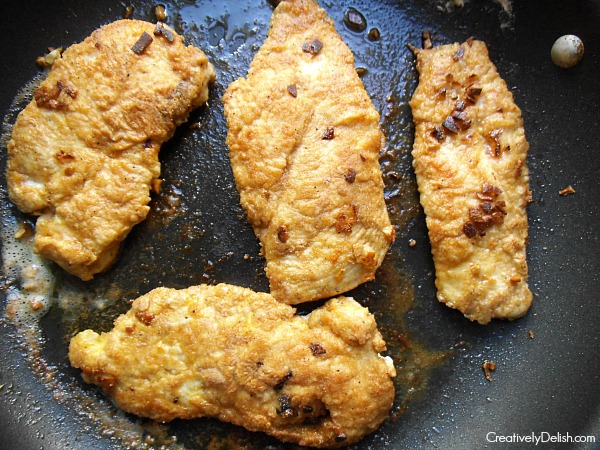 If you are gluten free or a clean eater and just don't want the flour, leave it out but be sure to season the chicken with salt and pepper before searing.
Using the pan drippings from the chicken, simmer the mushrooms with the wine and butter for about ten minutes.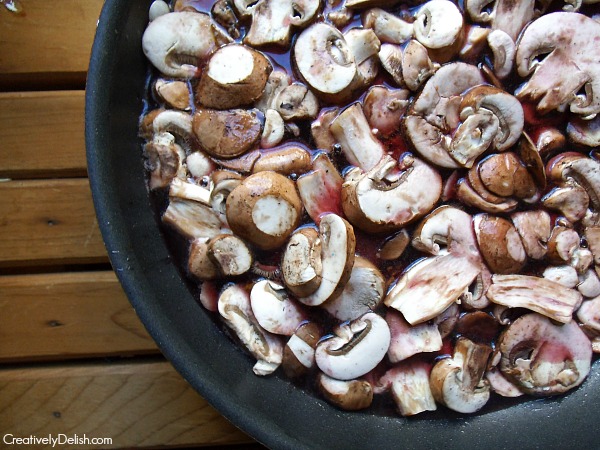 Next, you'll need a good cheese to match the wine flavor.  I go with muenster, but you could also use a sharp provolone.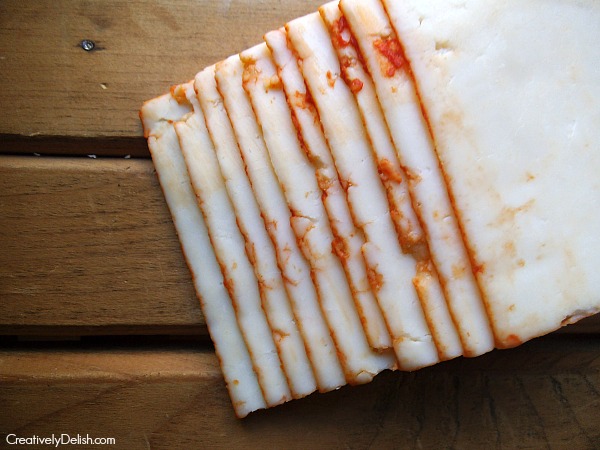 Once the mushrooms are ready, assemble the chicken in a baking dish, cover with cheese then pour the mushrooms and wine over.  Let it broil until the cheese is bubbling and browning.
I hope you enjoy this family-favorite recipe of ours!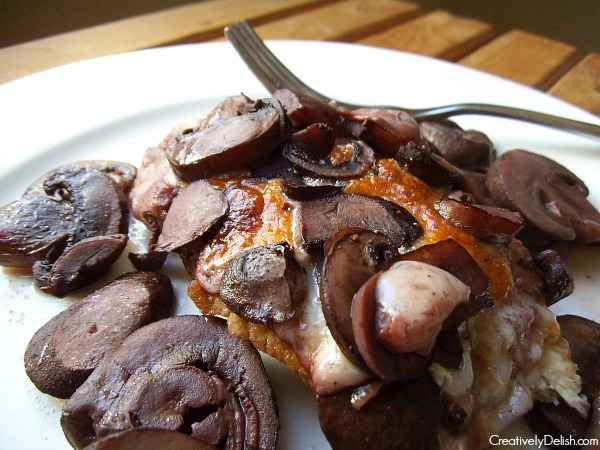 Chicken with Cheese & Mushrooms
Prep time:
Cook time:
Total time:
Ingredients
2 Boneless, skinless chicken breasts, trimmed and cut in 1/2 lengthwise to make 4 pieces
1 C whole wheat flour
pinch of s&p
Olive oil for cooking (about 1-2 TBS)
2 garlic cloves, minced
1 egg
1/2 TBS butter
1 package mushrooms (I use Baby Bellas)
1/4 C dry red wine
1/4 - 1/2 C dry white wine
4 deli slices or provolone or muenster cheese
Instructions
In a nonstick skillet, heat oil and garlic for 1 minute under medium high heat.
Coat chicken in egg wash then dredge in a mixture of flour and s&p.
Brown chicken on both sides, then remove from pan and place in a large baking dish.
Using the pan drippings mixed in, simmer both the wines and add the mushrooms to the skillet.
Let the mushrooms simmer for 10 minutes. While waiting, top the chicken with cheese and set the broiler to Low.
Pour the wine and mushroom mixture over the chicken, then place in the oven and let broil for 5 minutes, or until the cheese is bubbling and starting to brown.
Remove from the oven and serve the chicken with pan drippings.
Enjoy!