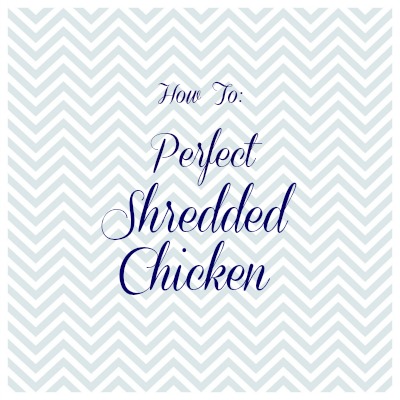 How To: Perfect Shredded Chicken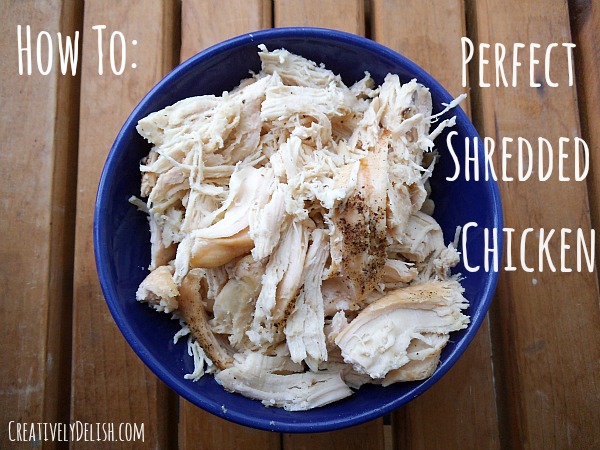 Shredded Chicken is prefect for throwing in to soups, salads, quesadillas, enchiladas, sandwiches, nachos and more.  Read on to learn how to it the right way.
For a long time I had never even made shredded chicken, simply because I thought it was a hassle and took way too long.  In the summer, you grill it, but in the winter, you bake it.  It's easy, you can add whatever seasonings you want, and its a no mess no fuss kind way of cooking chicken.  Ever cook it on the stovetop with olive oil and it just spits at you like it hates you?  Yeah, happens to me all the time! Baked chicken is fool proof.  A beautifully browned outside with a perfectly juicy and flavorful inside.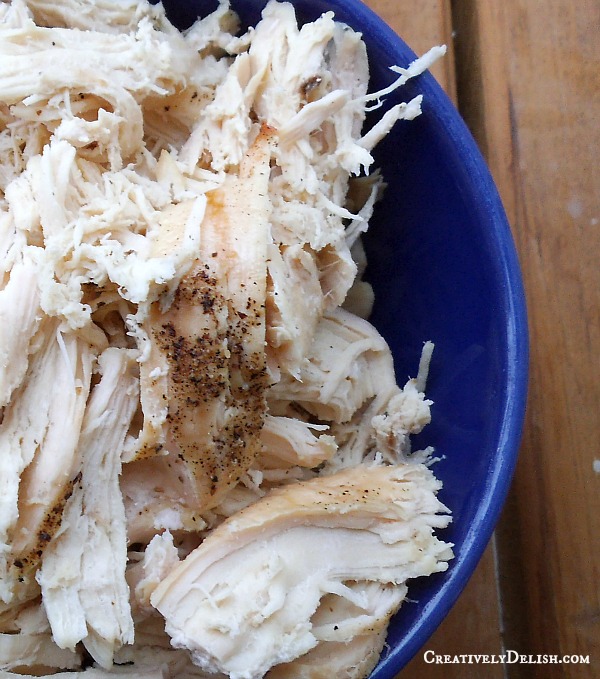 So here's the deal:
Trim your chicken of fat (yuck) and place on a baking sheet.
Drizzle with olive oil, salt and pepper.  Add other seasonings or herbs depending on what you are using it for.
Bake the chicken for 30-40 minutes depending on its thickness at 350.
Remove from oven and using 2 forks, tear the chicken into shreds.
Store it in an airtight container and use for whatever the heck you want!
Easy peezy schmeezy.