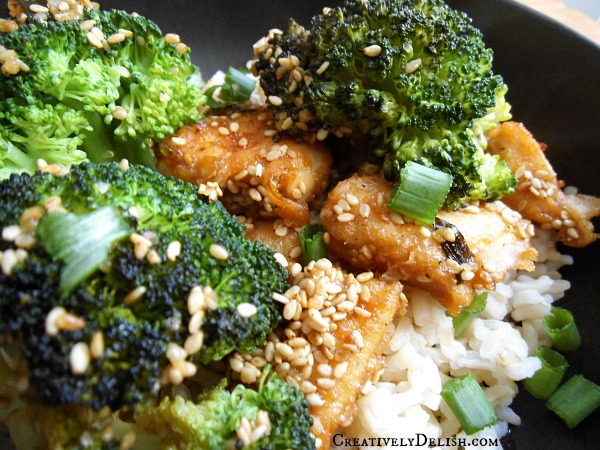 Healthy Sesame Chicken & Broccoli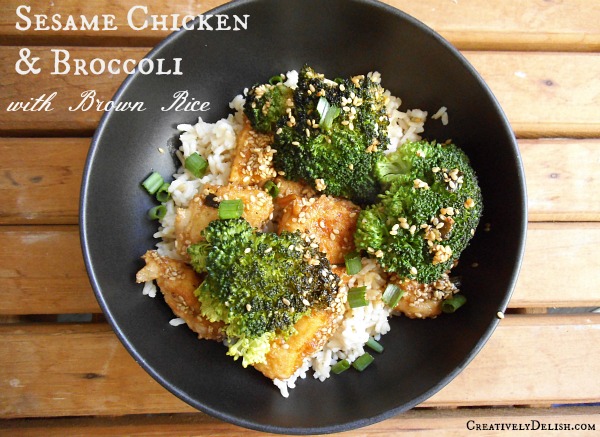 This is all I need to satisfy my craving for a crazy binge of Chinese food, except this has no MSG, a little amount of sodium and fresh ingredients that you'd rarely see in a takeout place.  It's by far one of my favorite recipes.
 When I first met Ryan a few years ago, he had a healthy (?) obsession with crab rangoons and sesame chicken.
We would all go out for the night, then venture down the block to a beautiful establishment – Hoy Hing.  And by beautiful, I mean seriously scary looking.
Open from 4pm – 2am, these people know who they are dealing with.
Stayed out until the very last call at 2am?  No worries, just let yourself in through the side door in the kitchen.
I have fond memories of the guys answering the phones and taking orders, and I'm pretty sure their old apartment was decorated with things that used to hang on the walls of Hoy Hing.
And depending on the time of night and the state of mind you are in, the prices change drastically.  Sometimes your Boneless Spare Ribs are the standard $3.99…but sometimes it was $8.99.
I've tried making conversation with them which always failed miserably, but the worst mistake I made was asking to use their bathroom.  The guy just extended his arm and pointed down the hallway towards the basement door.  I followed, walking through the entire kitchen and down into the abyss of Hoy Hing.  An unfinished basement, filled with weird freezers, and a random room built-in the middle of the basement containing the bathroom.  Right out of a movie – lightbulb hanging and all.
The food was pretty good though, but you never felt OK the next day…so I needed a better, healthier fix…and here we are at last, Healthy Sesame Chicken & Broccoli.  YUM!!!!!!!!
You know that really unhealthy fried chicken coating on your takeout? Try egg whites and corn starch mixed with some salt and pepper…a wonderful texture with wayyyyyyy less fat and calories.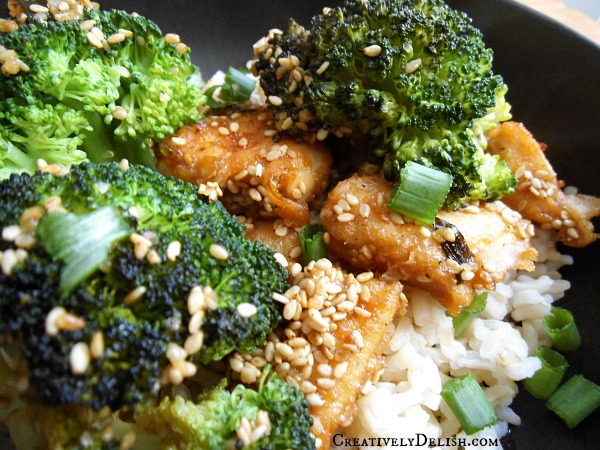 So good, you'll forget it's not takeout – and the best part…you know exactly what's in it.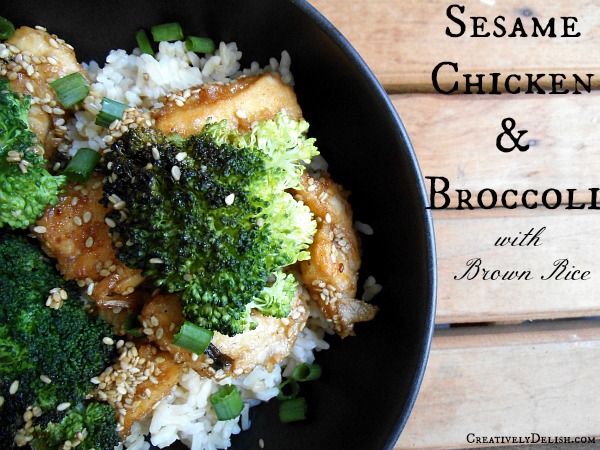 Click on the photo below or click here to print the recipe.