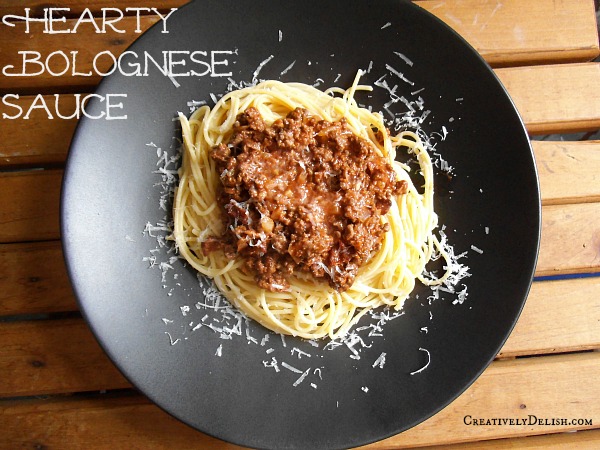 Hearty Bolognese Sauce
A fullbodied sauce that can be used as a base for lasagna, over linguini or as an Italian chili.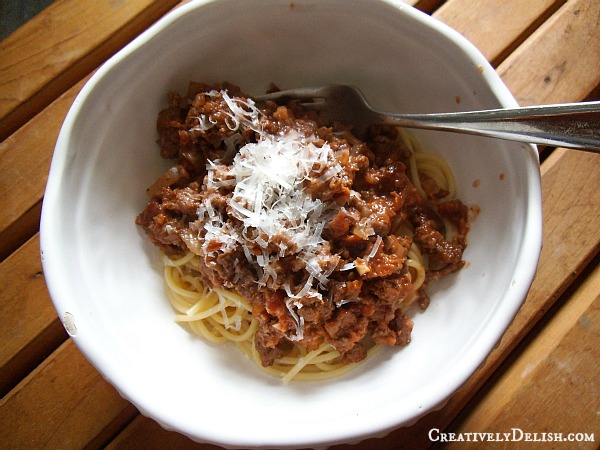 My Mom had sent this recipe to me which was originally meant to be made in the crockpot with a smooth, creamy, extra hearty texture.  Here are my changes:
No crockpot - little to no patience, and as much as I appreciate the crockpot, bolognese sauce will taste just as good over the stove, and it also means I can keep taste testing!
My Mom and I decided to add red wine - it gives it a slightly sharp taste in combination with the parmesan cheese and makes for a perfect combination.
I only had 4.5 oz of tomato paste this time, so I added a little bit of San Marzano pureed tomatoes.  It made the sauce a little too liquidy, but once I let it sit and simmer for a while it thickened up.
I threw this over spaghetti, however my Mom used it in her lasagna recipe and reported great success!  Any way you use it, it's good.  Ryan even ate the leftovers like chili in a bowl!
Ok so first take your crispy, chopped bacon and cook it for a few minutes with a diced onion and minced garlic...your house will smell amazing.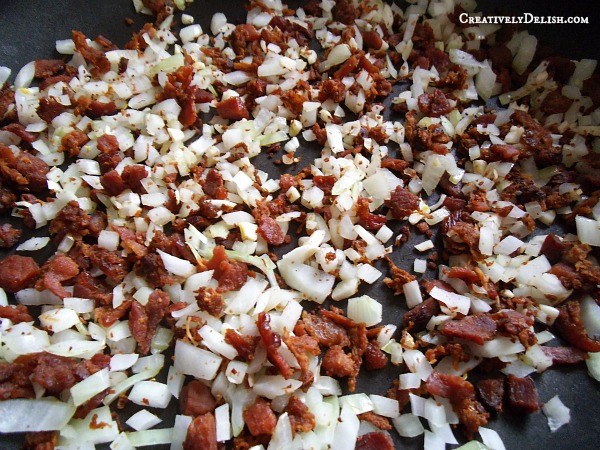 Then remove that and set aside and cook your ground beef and drain the fat - I will not provide a picture of that because really, looking at that is not appetizing, and I think you get the point of that step.
Combine your milk, parmesan cheese, tomato paste, red wine, salt and pepper and some tomato puree if needed and let it all simmer together.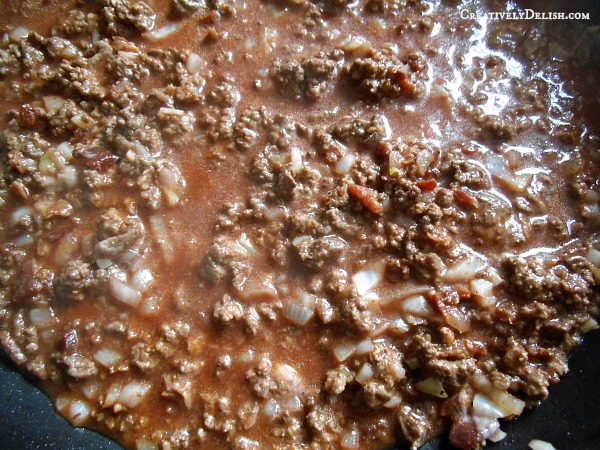 After letting it simmer for a while, mix in some more parmesan cheese, and you've got yourself quite the bolognese sauce.
Hearty Bolognese Sauce
Ingredients
8-10 bacon slices, cooked and chopped
1 small onion, diced
salt and pepper to taste
5 garlic cloves, minced
2 lb lean 93-7 ground beef
6oz tomato paste
1 C milk
1/2 C grated parmesan cheese
1/2 C red wine (optional)
spaghetti
Instructions
In a large pan, reheat bacon and stir with onion and garlic with a touch of olive oil.
Remove from pan and cook ground beef until done, then drain fat from pan.
Return bacon mix to pan and add salt and pepper, tomato paste, milk, cheese and wine.
Stir to combine, then allow to simmer for approximately 45-60 minutes covered.
Serve with spaghetti and more grated parmesan cheese.