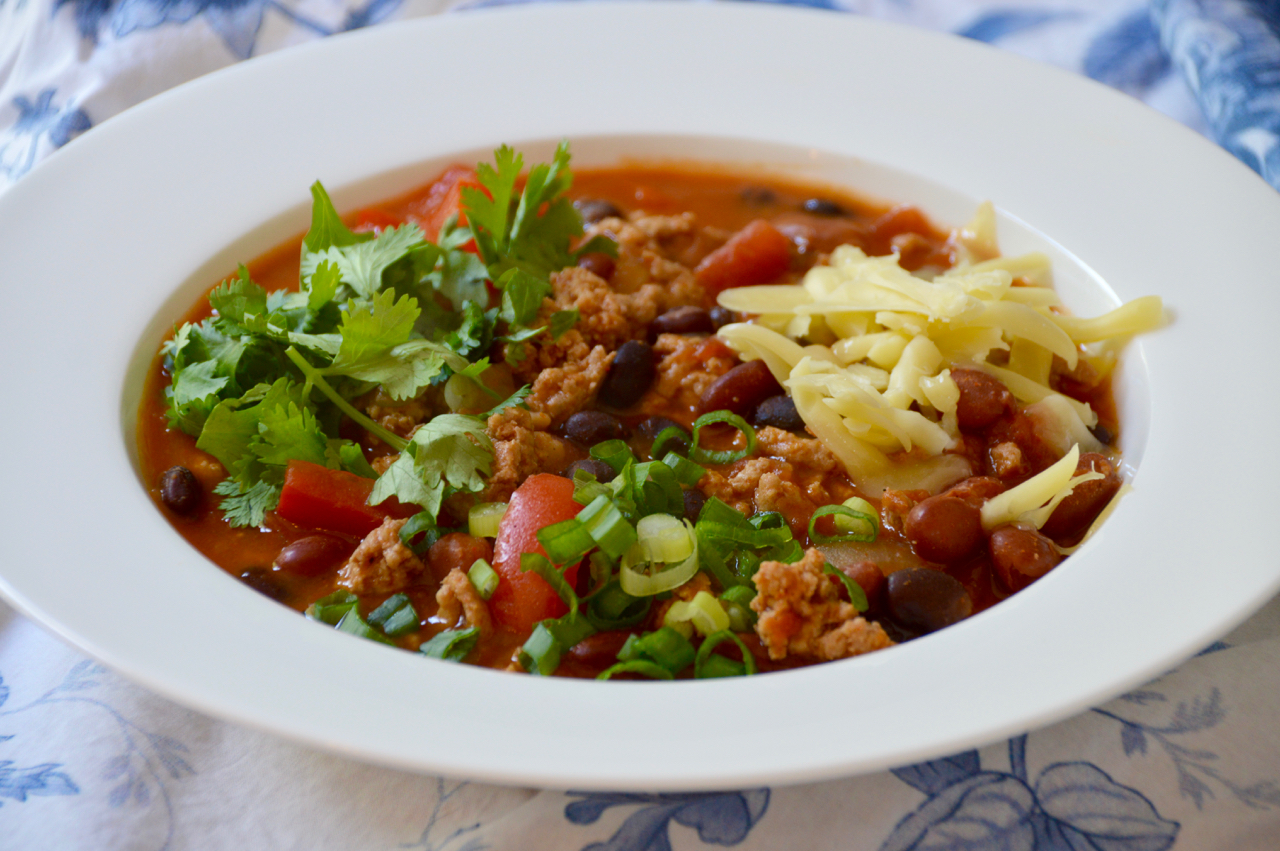 Turkey Taco Chili
This chili is perfect for meal prep or for a warm, comforting weeknight dinner idea. With almost no prep work involved in making this chili, it is easily one of our staple meals in our house. It freezes well, it's packed with flavor, healthy proteins and fiber.
More...
I must admit this recipe has a few canned items like beans, Rotel tomatoes, green chiles and tomato sauce, but the fresh ingredients are in there too. Peppers, onions, garlic and scallions bring in fresh flavors, and if you want to really bulk it up, this turkey taco chili also tastes great with chopped sweet potato or butternut squash.
For added easiness, I like to use Trader Joe's organic taco seasoning packet. There are plenty of recipes out there for making your own taco seasoning, but for convenience and time purposes, I recommend keeping a couple packets of this around. It's got the perfect amount of spiciness too. If you don't have access to a TJ's, just try to find a low sodium version, preferably organic, so you know you're getting the best quality.
You can check out the recipe below, I hope you enjoy this as much as we do!