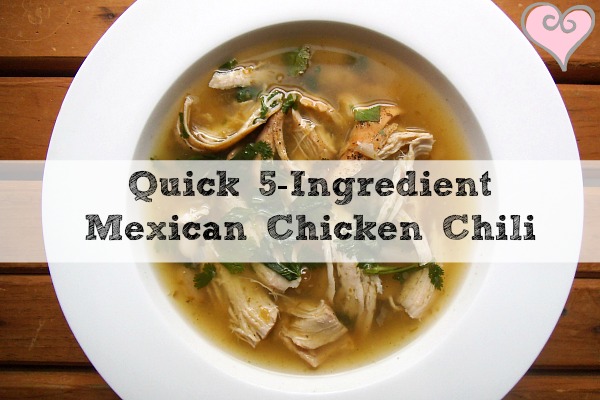 Weeknight Mexican Chicken Soup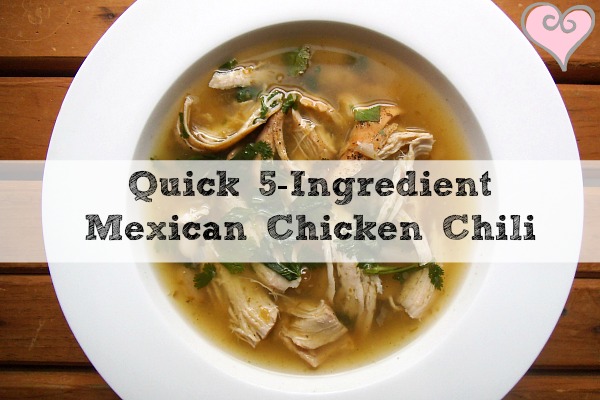 On a cool and rainy day, this couldn't be more perfect.  With only five ingredients and 30 minutes, this is a quick and healthy dinner.  I served the soup with some grilled pepper-jack cheese sandwiches because what could honestly be better than that?!
Over the weekend I baked a few chicken breasts, shred them up and stored them in the fridge.  It was as easy as tossing everything together in a pot, letting it simmer for 10 minutes and serving.  We loved this soup because of it's rich flavors, simple ingredients and quick preparation.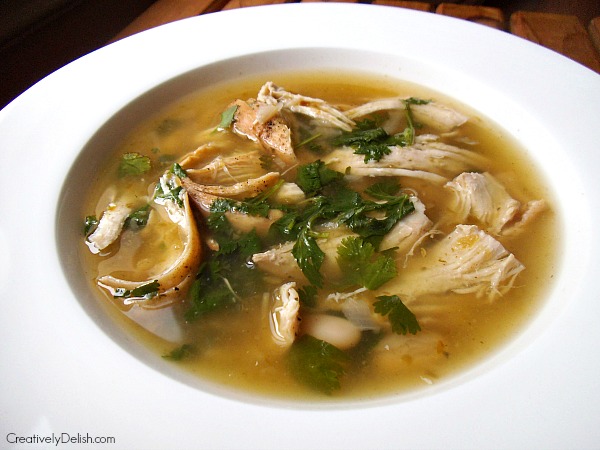 The salsa verde gives it a little kick of zest while the beans and chicken give the soup its heartiness.  What I thought would be a "little" kick of zest turned in to Ryan and I gulping huge glasses of milk after sampling a spoonful during the cooking.  I hadn't even looked at the jar of salsa verde before buying it but I of course picked up the extra-spicy-jalapeno style (only me).
So that's where the idea for the sour cream came in, and it made things cooler for sure.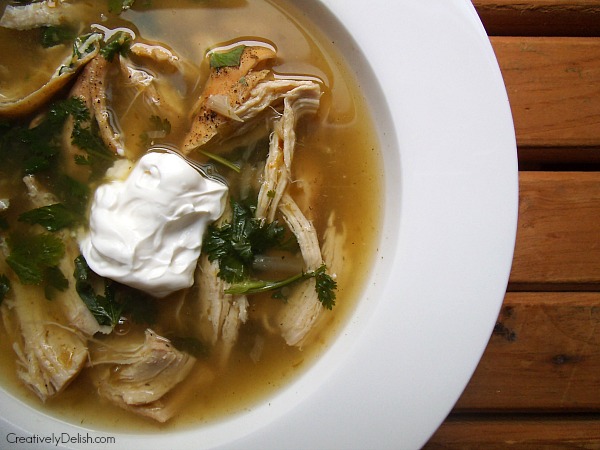 Swirled in to the soup, the sour cream cools down the spiciness of the broth while also giving it a little creaminess too.
Obviously I am recommending you DO NOT purchase a bottle of extra-spicy-jalapeno salsa verde, but the sour cream would still be yummy!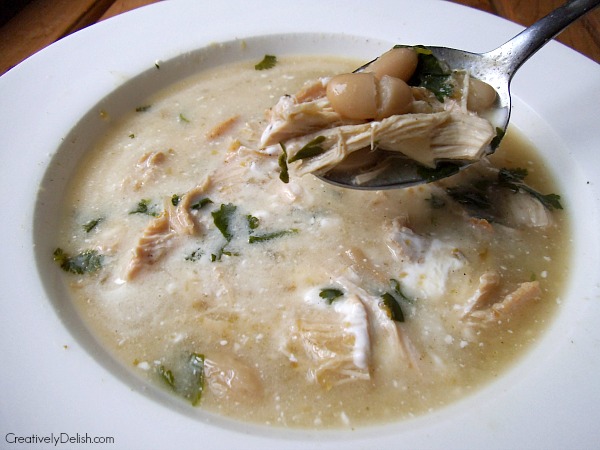 Although Ryan isn't much of a spice guy, he still gave it his seal of approval - but only after I promised him I would check the label next time I buy salsa.
His favorite part was the grilled pepper-jack cheese sandwiches I made to go with the soup.  I purchased a big block of Trader Joe's version and it was so perfect dunked in the soup and even better just to look at.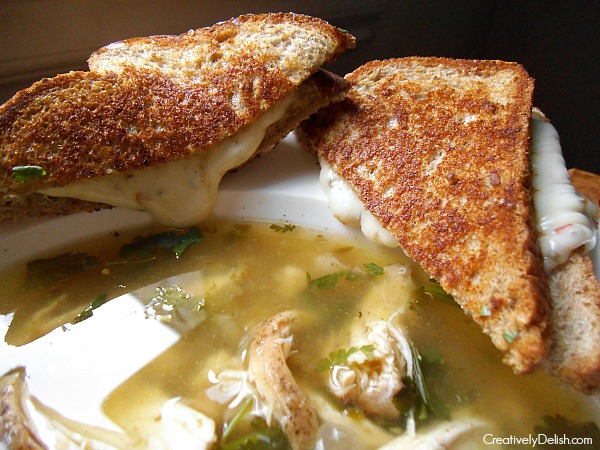 Would you just look at that cheese melting and dripping in to the soup?!?!
Sorry, I just drooled all over my keyboard.
This meal cost me about $8.00 to throw together, with enough to feed both Ryan and myself and have leftovers for lunch the next day.  If you are wondering why I mention this, see Meal Planning 101 for more information.
Weeknight Mexican Chicken Soup
Prep time:
Cook time:
Total time:
This is best served on a cold rainy day, with grilled pepper-jack cheese sandwiches and cool sour cream swirled in to the soup. Trust me on this one.
Ingredients
2 cups boneless skinless chicken breasts, baked and shredded
1 jar salsa Verde (mild or medium heat!)
1 can cannelloni beans, drained and rinsed
4-6 C low sodium chicken broth
1 bunch of cilantro, chopped
Instructions
Pour the chicken, chicken broth and salsa in a large pot and bring it to a boil, stirring occasionally. Let it slow boil for about 5 minutes, then add the beans and cilantro.
Serve with sandwiches and sour cream (optional)