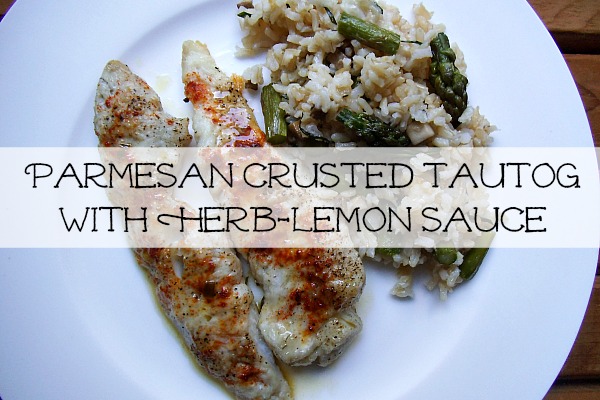 Parmesan Crusted Tautog with Herbed Lemon Sauce
If you've never heard of tautog, otherwise known as black fish, tautog is a flakey white fish with a very mild flavor.  It sets up well to pair with spicy smoked paprika and nutty parmesan cheese.  The light herbed lemon sauce gives the fish more depth with it's rich flavors of herbs such as mint, basil, parsley and more.
The herbed lemon sauce is very simple and is a great way to use some of your greens that have begun sprouting up this spring.  Here are the cast of characters for this quick and easy sauce: (the only thing missing from this would be the butter and olive oil)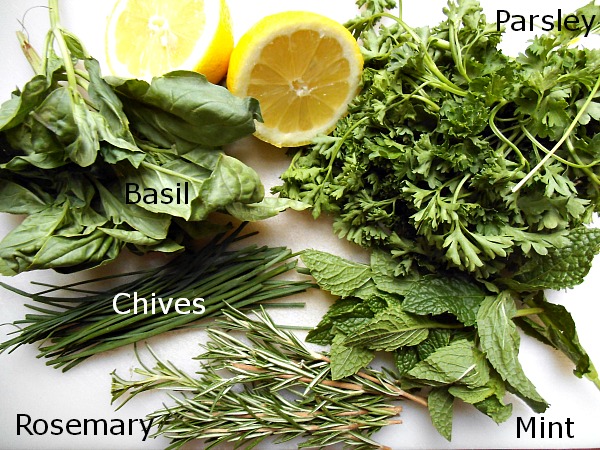 So as the herbs marry together in the butter, oil and lemon sauce, begin to assemble the fish.  As you can see, this is just a simple white fish.  What is so special about this fish though is that Ryan caught it the day before - fresh as can be!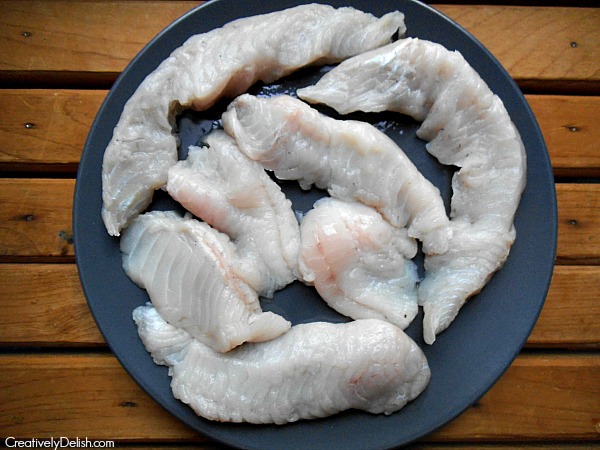 I chose to use the smoked paprika because it goes so nicely with the parmesan and I needed another flavor to go along with it so that the lemon sauce didn't take over.
It took only 8 minutes for it to cook, from start to finish - how easy is that?!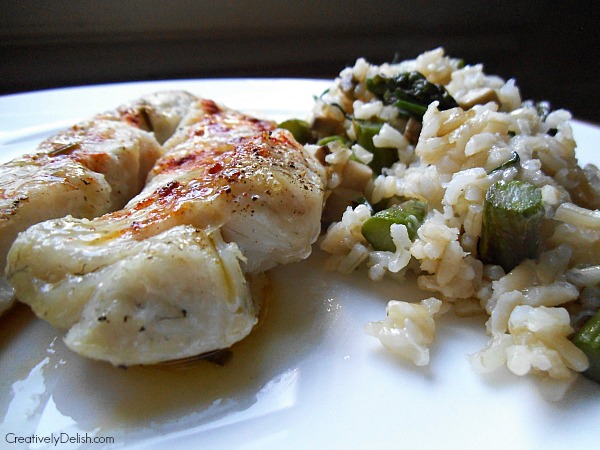 If you're drooling over the rice served on the side, be sure to check out my Twice Cooked Rice with Spring Vegetables and Manchego.  It's a great pairing to the fish!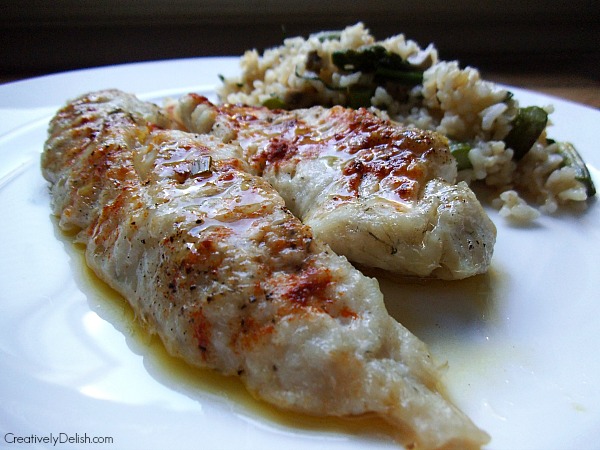 Parmesan Crusted Tautog with Herbed Lemon Sauce
Prep time:
Cook time:
Total time:
Ingredients
1 lb tautog or other white fish fillet
smoked paprika
olive oil for baking + 1/4 C for the sauce
shredded parmesan cheese
even amounts of each, all chopped: mint, basil, chives, parsley, rosemary.
juice of 1 lemon
zest of 1 lemon
1 TBS butter
Instructions
Preheat the oven to 475.
On a baking sheet, grease it with a little olive oil and arrange fillets. Sprinkle each fillet with parmesan cheese then sprinkle a little bit of paprika on each. Bake for 8 minutes or until fish is cooked through.
In a saucepan, heat 1/4 cup olive oil, butter and lemon juice for 5 minutes. Add the zest and herbs then stir to combine. Let that simmer for 5 minutes while the fish cooks.
Using a strainer, pour the sauce through and discard of the herbs (or leave them if you want).
Drizzle each fillet with the sauce then enjoy!