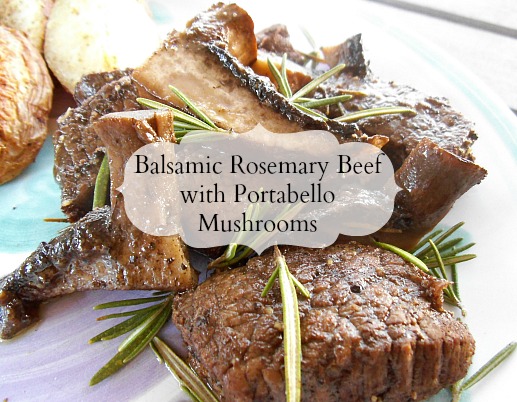 Balsamic Rosemary Beef with Portabello Mushrooms
A simple, healthy meal that uses fresh herbs and takes little time to prepare.
Earlier this week Ryan and I were dog and house sitting for a family from work.  After taking the pups for a long walk, we wandered out for some lunch, and we fell upon a farm market filled with fresh veggies, produce, herbs, baked breads, pastries, treats and so much more.  After lingering in the aisles of raw okra, tomatillos, papaya, some weird grapefruit - tangerine hybrid from Jamaica and anything else you could possibly imagine, I found huge bunches of fresh rosemary.
Oh how I love rosemary!
Last year we visited Charleston, SC for the first time, and down one of those gorgeous cobble stone streets was a rosemary bush taller than me...you could smell it from around the block...it was like nothing I have ever seen before!
I of course picked some up, along with some freshly baked rosemary foccacia bread...and ran home to start cooking!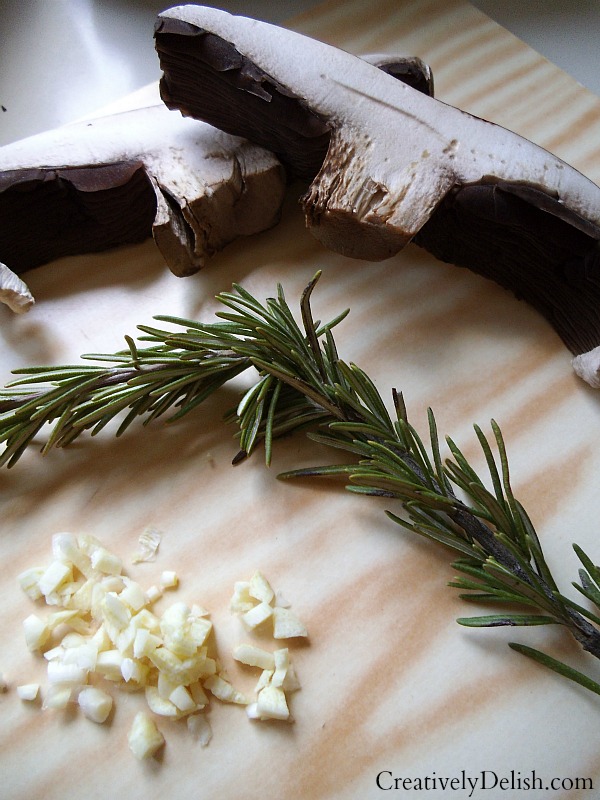 I let everything sit for a few hours to let the balsamic vinegar tenderize the beef a bit and to get that wonderful aromatic scent and flavor of rosemary in there...and boy was it good.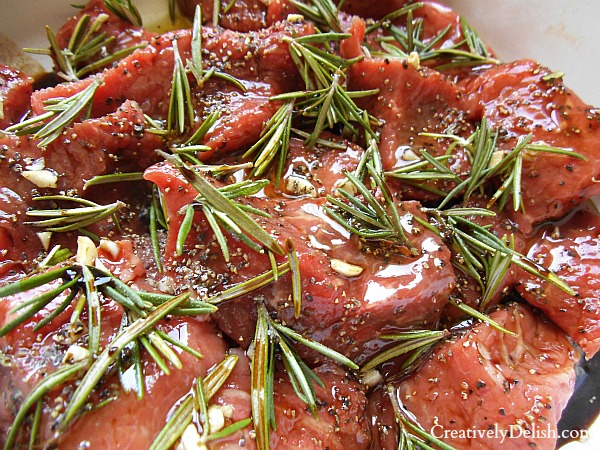 After cooking everything together, I of course sprinkled some extra fresh rosemary sprigs on top and served it with (you guessed it), Alexa's Oven Baked Potato Wedges with Rosemary, Garlic and Olive Oil.
I think I might be rosemaried out for a little while...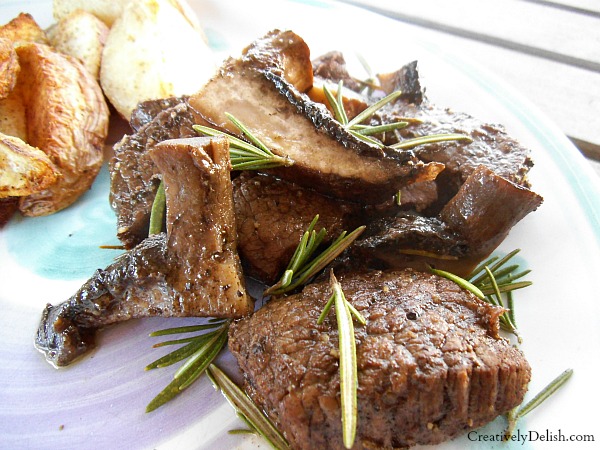 Balsamic Rosemary Beef with Portabello Mushrooms
To be honest I didn't measure a thing here, so these are the ingredients and a ballpark of how much to use:
Ingredients
For the marinade:
2-3 sprigs fresh rosemary (save one sprig for garnishing)
salt and ground black pepper
1/2 C balsamic vinegar
1/4 C olive oil
1-2 garlic cloves minced
Instructions
Trim the fat off the beef of your choice and cut into chunks
Marinate the beef for up to 5 hours in the fridge, then pour everything into a pan and cook until beef is done.
Add mushrooms halfway through cooking, cover and let everything steam together.
Garnish with rosemary sprigs