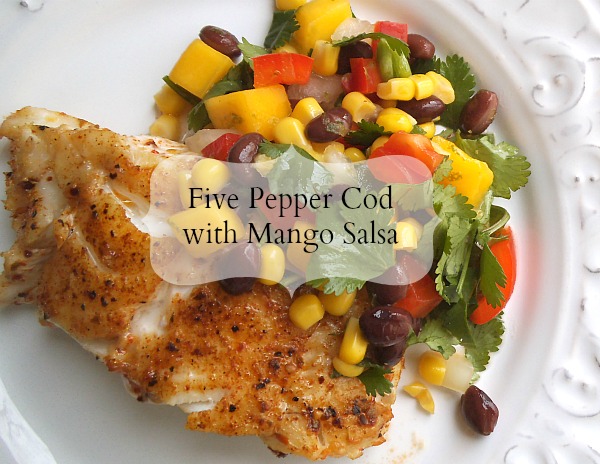 Five Pepper Cod with Mango Salsa
During the summer I spend mostly every weekend on Cape Cod, relaxing on the beach and enjoying some of the freshest seafood around.  This kind of meal makes me think of those warm nights by the water with a glass of wine and great friends to be around.
I went with Cod for this recipe because it's a perfect cold weather season fish that is so light and flakey, it can be paired with just about anything.
Cape Cod Savory Fish Recipe
The most important part of cooking fish is to season it just right so you get the flavors you want yet you know it was just pulled from the sea.  This seasoning did just that - and goes so well with my Mango Salsa.
After rubbing the fish with a combination of cayenne, sea salt, ground black pepper, paprika, chile and chiplotle powder,  I seared it with a touch of olive oil to crisp up the outsides, then finished it off in the oven to let it cook to perfectly juicy, white and flakey perfection.
The salsa is wonderful with just about anything - I usually make a large batch of this and use it over salads, in sandwiches, with tortilla chips, etc.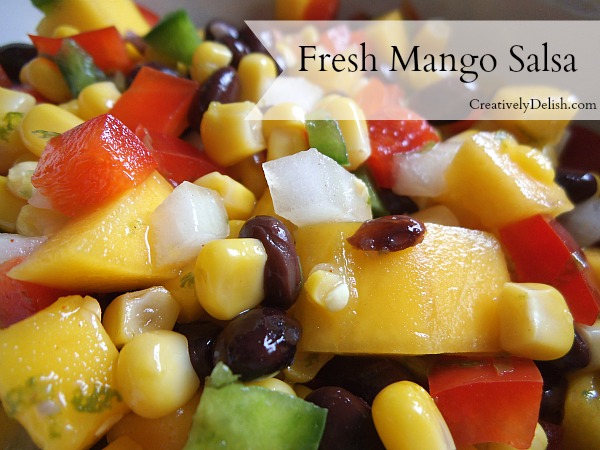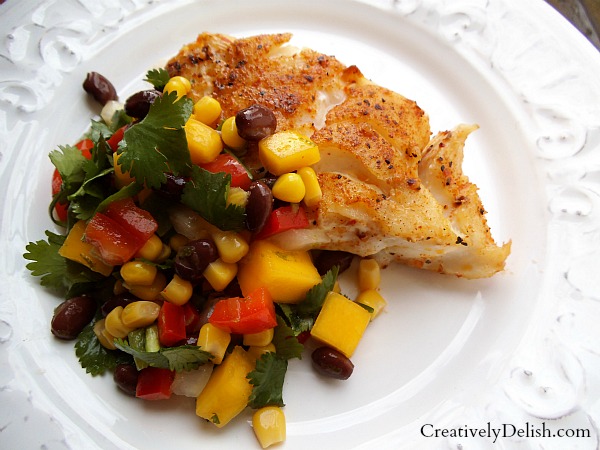 Five Pepper Cod with Mango Salsa
Prep time:
Cook time:
Total time:
Ingredients
1 lb Cod filet, cut into serving size pieces
1 tsp each: chipotle, cayenne, chile, paprika, sea salt and ground black pepper
1 TBS olive oil
Mango Salsa: (combine everything together)
1 can black beans, rinsed and drained
1 can sweet corn, rinsed and drained
1 jalepeno, seeded and diced
1 red bell pepper, diced
1/2 sweet onion, diced
1 large ripe mango, diced
juice of 2 limes
zest of 1 lime
about 1 cup chopped fresh cilantro
to taste - add about 1 tsp chile powder, 1 tsp sugar, and some salt
Instructions
Preheat oven to 475
Combine all spices and rub onto fish filets, covering both sides
In a large heavy pan, heat oil until very hot, then add fish, searing both sides (about 2 minutes each side)
Place the pan in the oven and continue cooking until fish is white and flakey (about 5-8 minutes depending on thickness. If you want a little more crisp, end the cooking process under the broiler on high for the last 3 minutes.
Serve immediately with rice and mango salsa