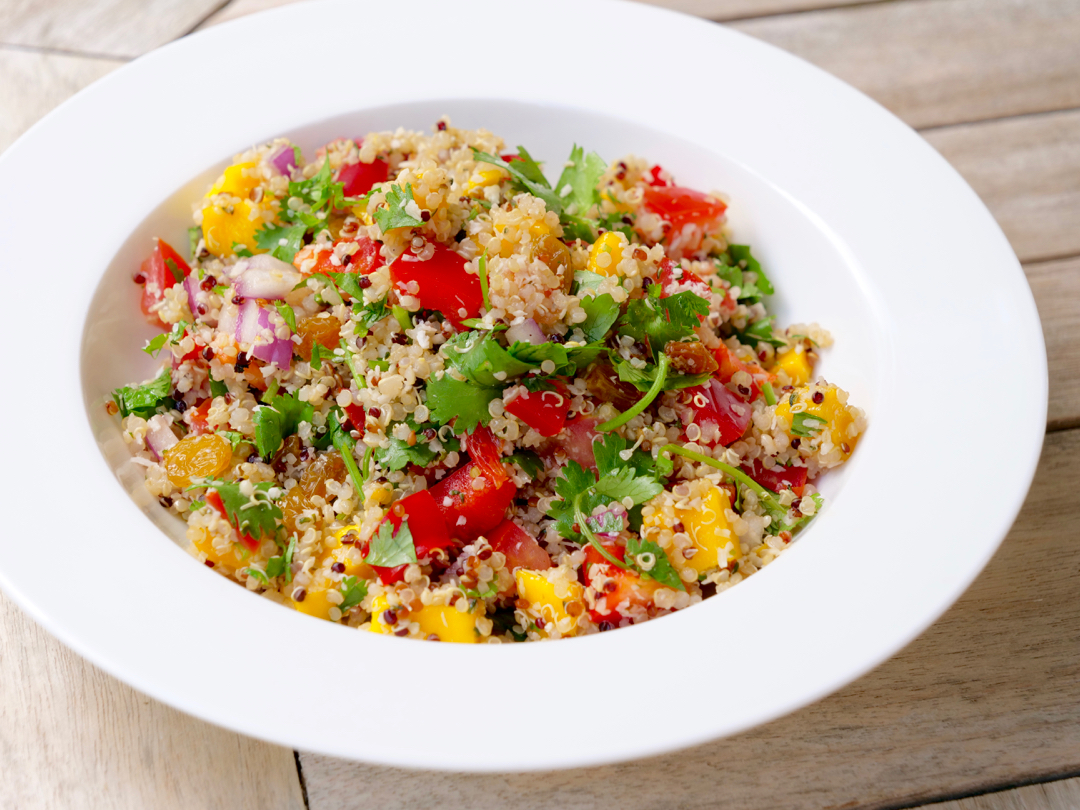 California Quinoa Salad (GF)
The California Quinoa Salad is so refreshing, with sweet mango and red bell pepper, cilantro, golden raisins, crunchy hemp seeds and a light lime dressing. It's a great make-ahead meal prep dish too!
More...
I'll be honest this is a little time consuming with all the chopping and dicing, but it's totally worth it. You can even cheat a little by buying pre-cut veggies.
How To Cut a Mango
I've noticed that the more I share this recipe with clients and friends, it's becoming clear to me that a demo on how to cut a mango is in need! You can go at this three different ways.
I have used all of these methods, usually depending on when and where I am buying mangoes (in the winter, you'll probably just find frozen, whereas in the spring and summer you can find them fresh). Frozen diced mango is great, and will thaw out perfectly for your salad.
Pro-tip: Enjoy frozen mango as a non-dairy frozen treat in the summer too!
While I work on my own tutorial, in the meantime you can check out the beautifully done tutorial from Ambitious Kitchen. She shows you three different ways, in beautiful photography and an easy step by step guide on how to do it yourself.
Garnish & Serve!
Top this salad with fresh diced avocado right before serving, for extra healthy fats and a creamy, filling addition. I also used hemp seeds and sunflower seeds for crunch, but if you love almonds for example, throw 'em in! This healthy, fresh and flavorful salad can be made all yours with the veggies and additions you love.
You can CLICK HERE to print the recipe - happy cooking!