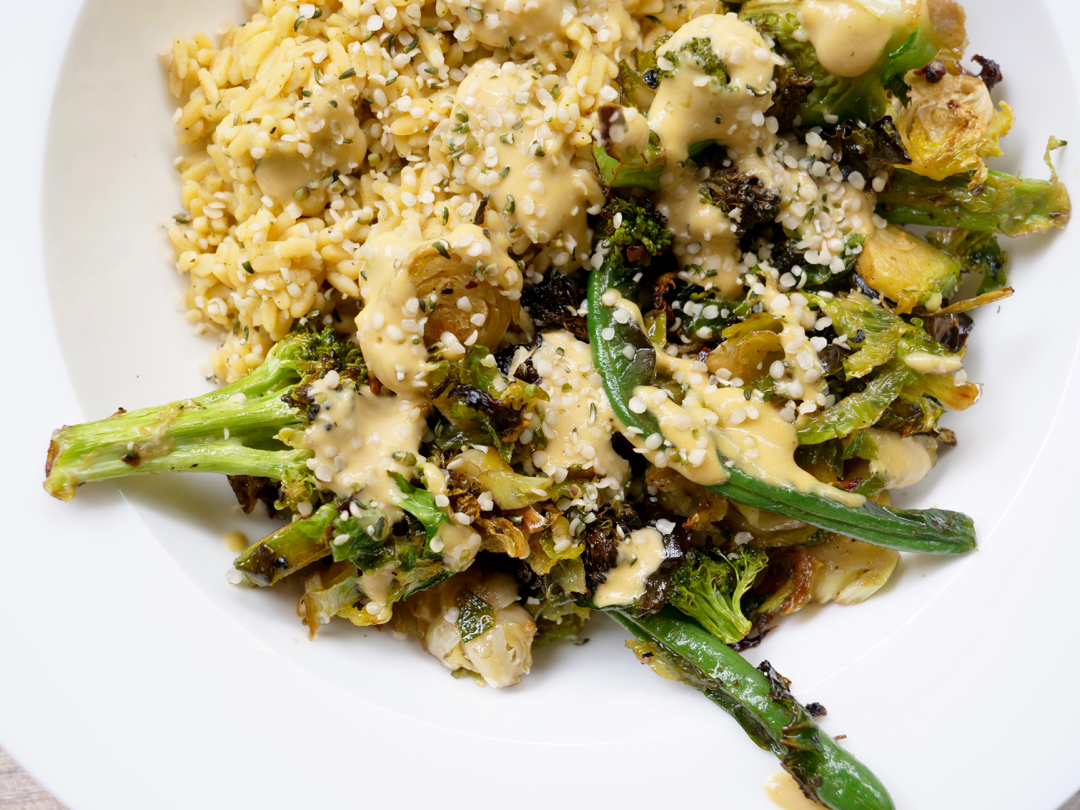 Lemon Tahini Buddha Bowls (V, GF)
A crave-worthy, super creamy and incredibly flavorful tahini sauce that uses just a handful of ingredients and is the perfect drizzle over roasted veggies, grains and greens.
More...
Meals in bowls are just better! Burrito and taco bowls, salads, grain bowls...you name it, if I can put it all in a bowl, I'm ordering it/devouring it! A Buddha bowl is simply grains, greens, veggies, something creamy like avocado and something crunchy like hemp seeds. Then there's always a drizzle of a creamy dressing, whether it's tahini based or not.
This is a great meal to have when there's extra veggies left in the fridge that need to be used up, and any grain or no grain at all will do! My favorite veggies to use are roasted broccoli, Brussels sprouts, green beans, shiitake mushrooms and Japanese sweet potatoes. For greens, I recommend going with either spinach, arugula or kale, and for something crunchy, I love heart-healthy hemp seeds!
The lemon tahini dressing can be used on regular salads as well, and keeps well in the fridge covered for 3-4 days.
You can CLICK HERE to print this delicious recipe for Lemon Tahini Buddha Bowls, or check it out below!