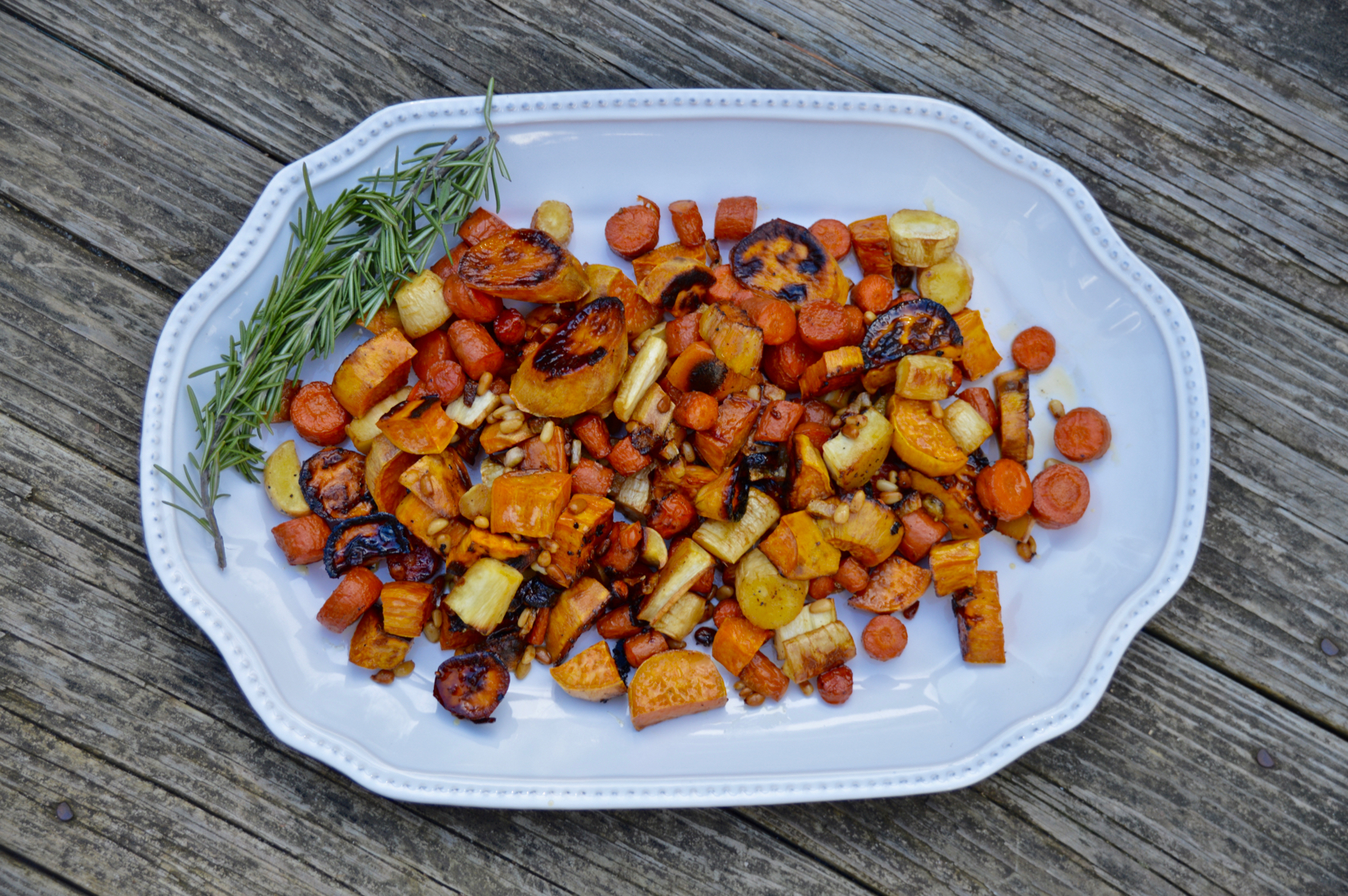 Cider Roasted Root Vegetabes with Toasted Pine Nuts
Crispy, sweet, savory roasted root vegetables that are absolutely perfect for a weeknight meal, holiday side dish or for meal prep to have healthy, delicious lunches all week long.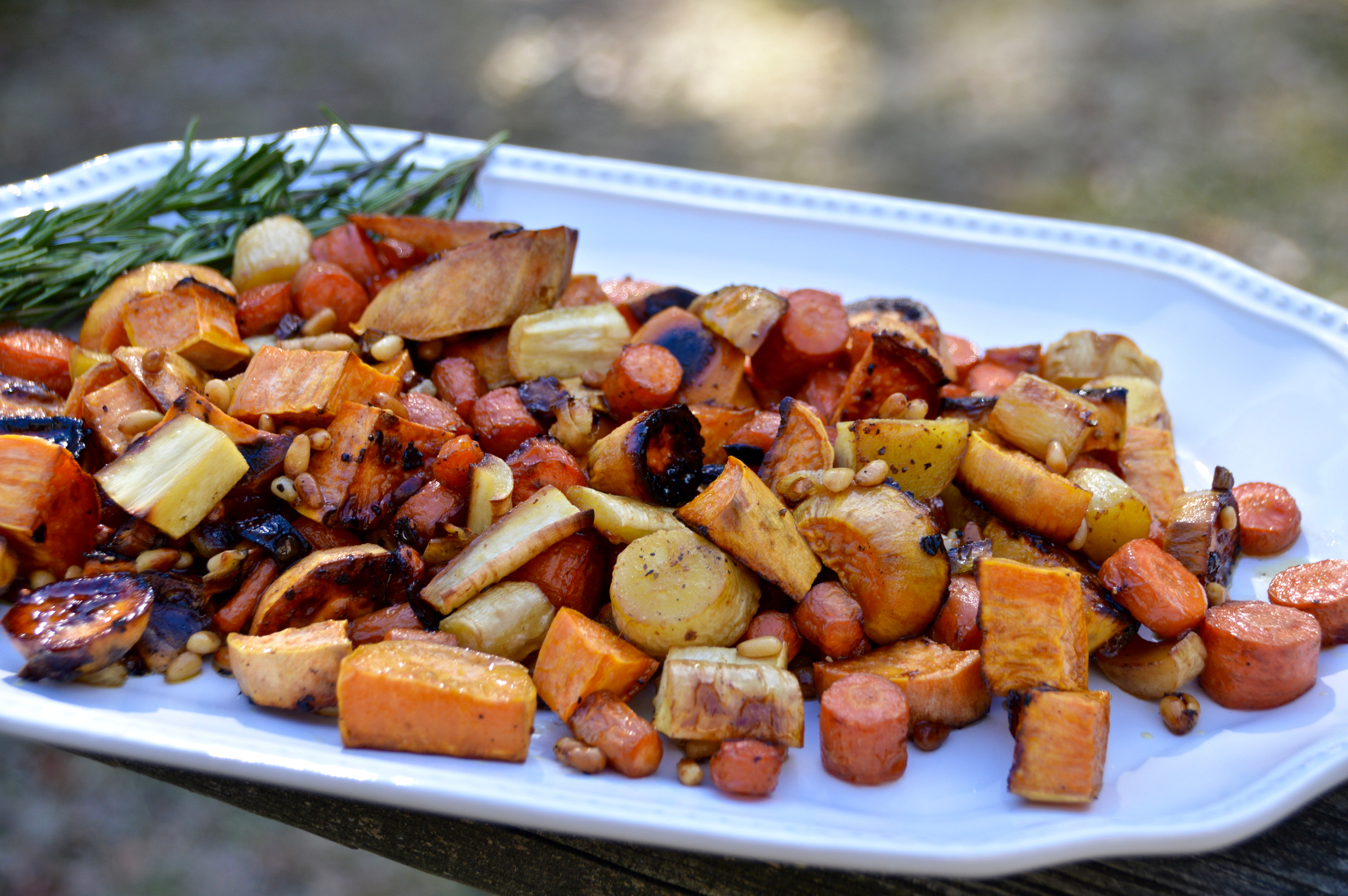 Lately I have formed an obsession for root vegetables.  Forever I was totally weirded out by the look of a celery root (they look like deformed chia pets) and turnips and parsnips were always what the older generation looks forward to at holiday dinners.  I'm right here and you know it too!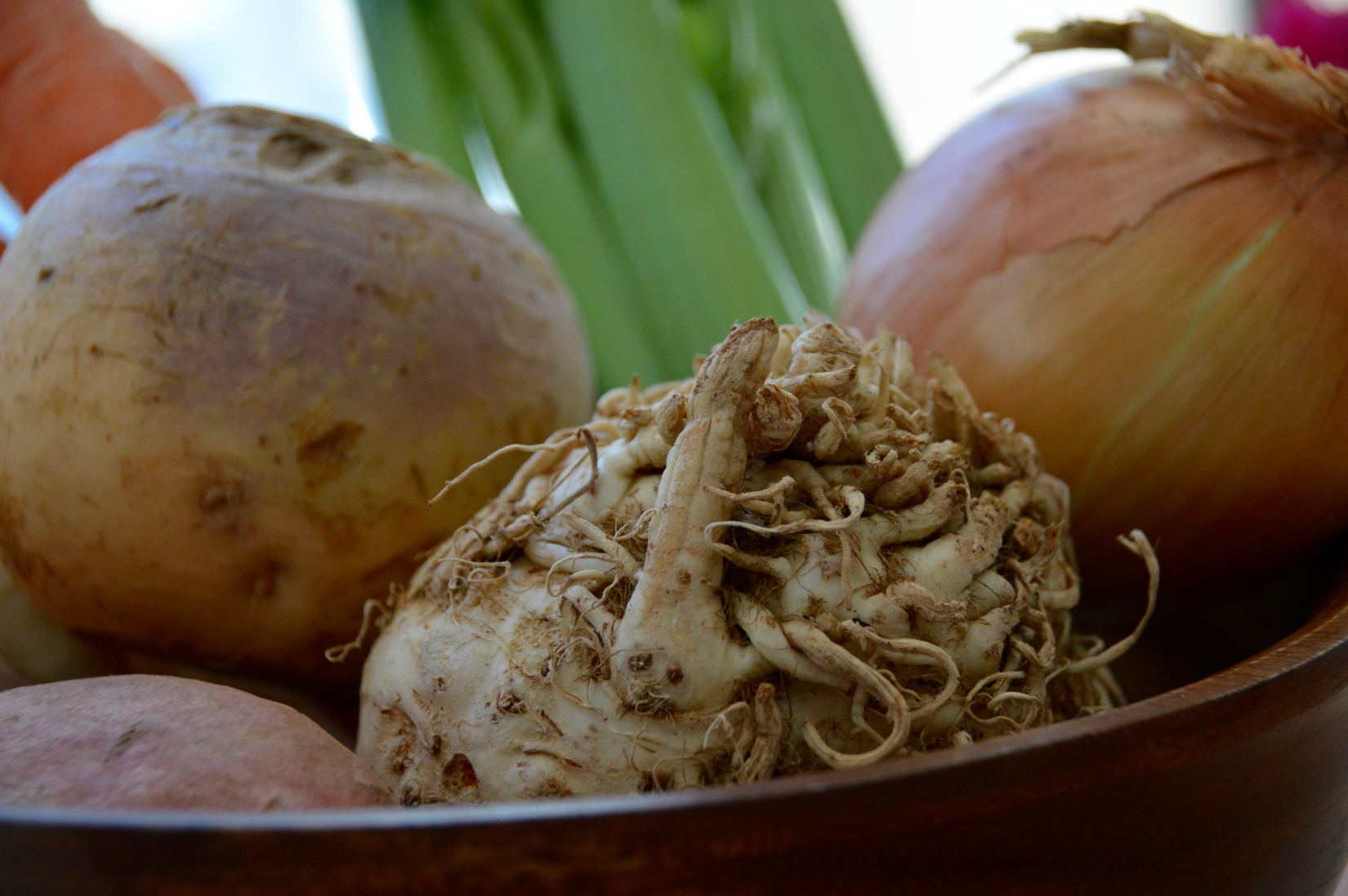 It wasn't until my last cooking gig when I had a client who insisted on incorporating root vegetables, mashed, pureed or roasted, didn't matter, she just wanted a lot of them.
I have always loved roasted carrots and sweet potatoes, so I figured why not just throw in a few other root veggies?  The moment I had my first taste of a roasted parsnip I was HOOKED.  And it doesn't hurt that I added a light drizzle of cider vinegar, olive oil, brown sugar, salt and pepper to the mix.
Man oh man, my house smells incredible right now!  Like one of those Yankee Candle wax tarts that smells like all the aromas of fall.
To get your root vegetables perfectly browned and slightly crispy, make sure to cut them all to uniform size, and stir once halfway through the roasting process.
I added a handful of pine nuts halfway through as well, to give an even more savory, delicious favor to the dish.
Serve these with just about anything!  This time around, I served this as a side to my Spiced Chicken dish.  You can get that recipe by clicking here.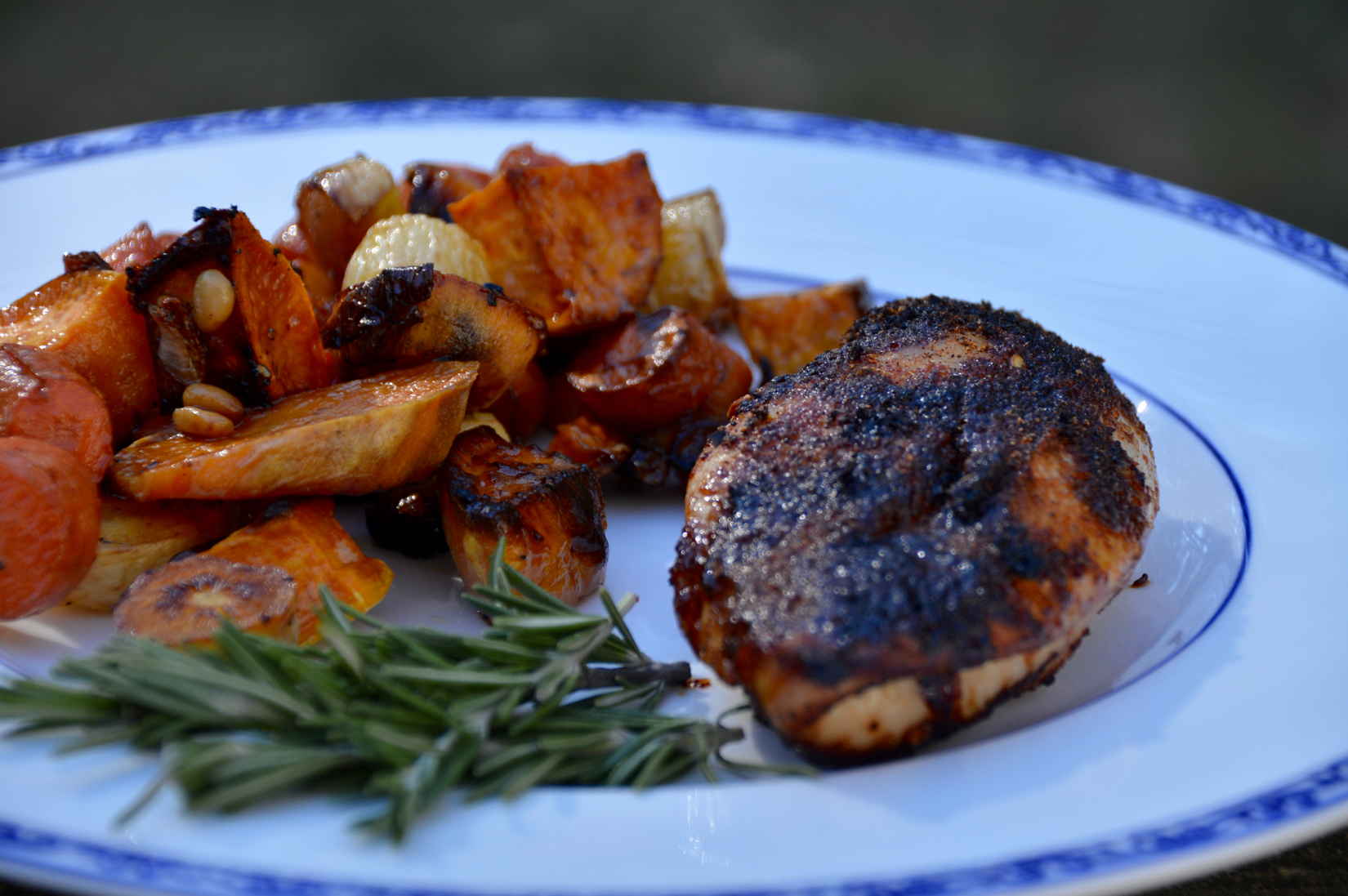 Enjoy!
Cider Roasted Root Vegetabes with Toasted Pine Nuts
Prep time:
Cook time:
Total time:
Ingredients
4 small sweet potatoes or two large ones, peeled and chopped
6 carrots, washed, ends removed and chopped
4 parsnips (preferably smaller ones, if you have larger ones, you may have to remove the tough, woody center), washed, ends removed and chopped
1 turnip, ends removed, peeled and chopped
1 celery root, peeled and chopped
2 shallots, minced
1/2 C apple cider vinegar
1/4 C olive oil
2 TBS dark brown sugar
salt and pepper
1/2 C pine nuts
Instructions
Preheat the oven to 400.
On a large baking sheet lined with foil, arrange vegetables so that each one is on the foil (you may have to use two baking sheets- don't overcrowd!).
In a bowl, combine vinegar, oil, sugar and a dash of salt and pepper. Stir well, then pour evenly over vegetables. Stir to coat veggies.
Roast the veggies for 20 minutes, then flip the veggies over to brown the other sides. At this point, add the pine nuts in. Roast again for another 20-30 minutes, or until veggies are cooked through, browned and slightly crispy.
Serve immediately or store in an airtight container in the fridge for up to 3 days or in the freezer.