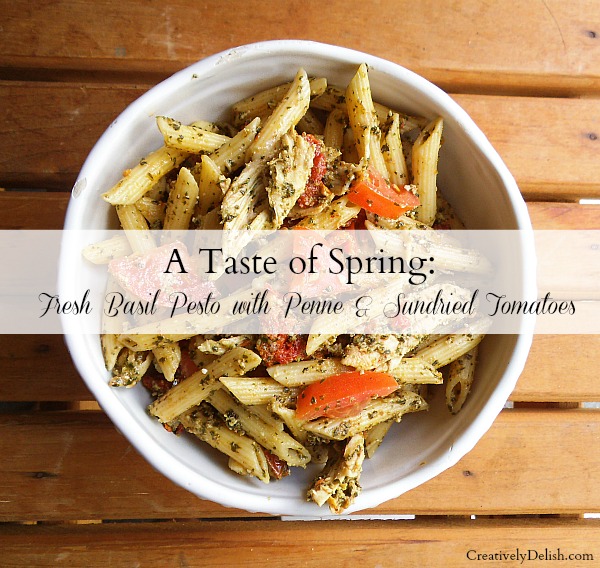 A Taste of Spring: Fresh Basil Pesto with Penne
After whipping up a perfect batch of Fresh Basil Pesto, I thought what better way to enjoy it than my favorite way - using shredded chicken and sundried and fresh tomatoes.  It's a delicious way to add fresh flavors without overpowering the pesto.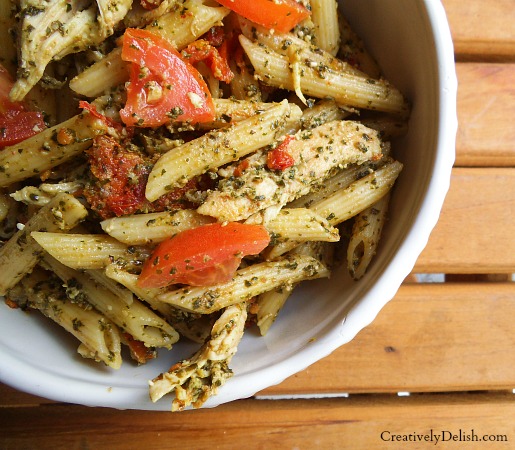 I've learned now that if I'm using chicken in a pasta dish, the only way to go is to slowly bake it then shred it, rather than cubing it and sautéing in a pan.  Not only does it stay juicy but its easier to mix in with penne or linguine.
The sun-dried tomatoes are a favorite of mine, but if you have some extra red peppers hanging around, cut them up, drizzle with olive oil, salt and pepper and roast them to toss in...it's quite delicious.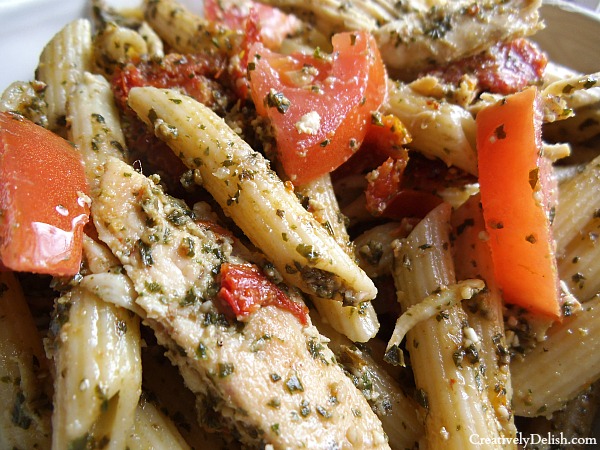 I've also come across a new favorite brand of pasta, Dreamfields.  Everything about this product is fabulous, besides the fact that the calories are so low and it tastes like you're eating regular pasta when really it's actually whole grains...there are only 5 (5!) digestible grams of carbs in a serving!  That's pretty great for someone like me watching carbs along with calories and sodium.
For the Basil Pesto Recipe, please click here.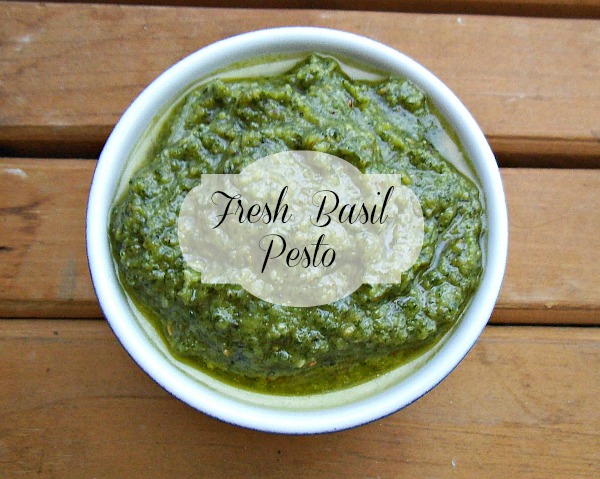 A Taste of Spring: Fresh Basil Pesto with Penne
Ingredients
1 box Dreamfields Penne
2 chicken breasts, trimmed of fat
1 jar julienned sundried tomatoes, oil drained
2 plum tomatoes, diced
1 C basil pesto
Instructions
Bake chicken at 400 degrees for 30 minutes, then shred with a fork.
Cook penne according to package directions.
Combine all ingredients and serve immedaietly. Store any leftover pesto in an airtight container in the fridge with a thin layer of olive oil on the top.