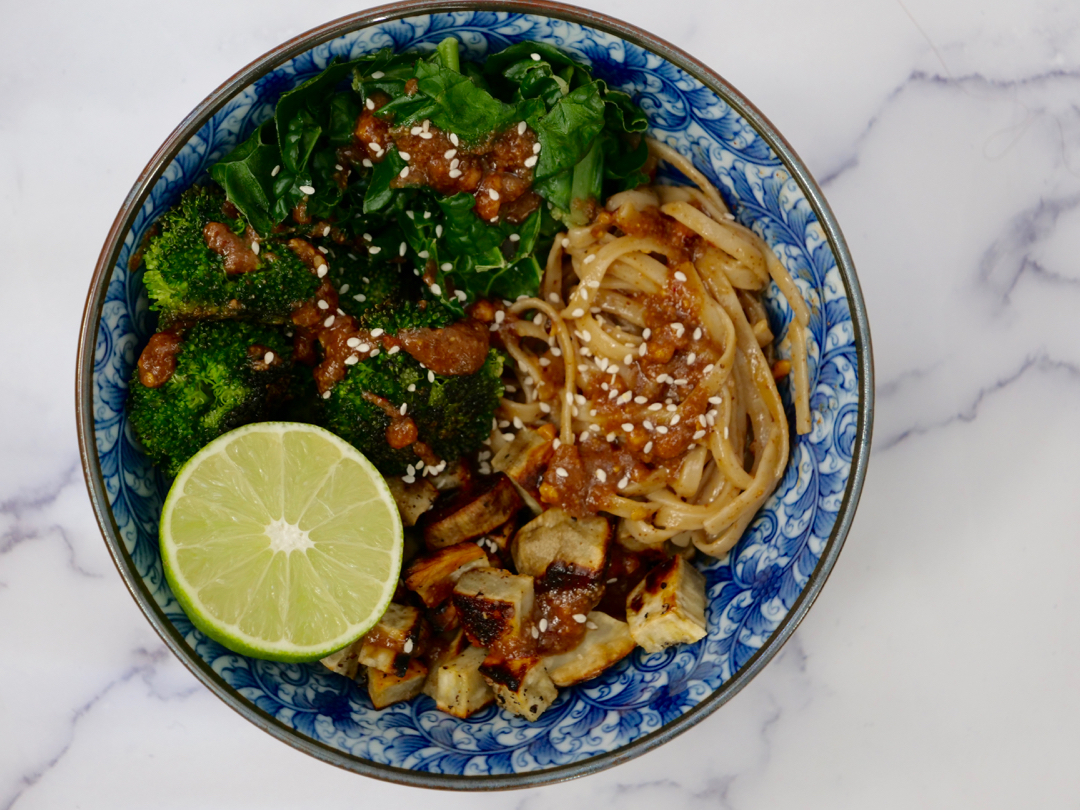 Almond Butter Noodles (GF, V, Soy Free)
A creamy and tangy soy free almond butter and coconut aminos based sauce, tossed with GF rice noodles, roasted Japanese sweet potatoes and broccoli. You can sprinkle hemp or sesame seeds on top like I did for extra crunch and protein too!
More...
I quite literally dreamt this recipe up one night, waking up and writing it down in my phone! Things like that happen all the time, does that happen to you? I learned a valuable lesson after I woke up with the greatest tag line for my health coaching business, didn't write it down, and now I've forgotten it all...
Anyways, I'm pretty pumped for this dish. I will say however that this is not a make-ahead, meal prep meal. The sauce soaks into the noodles too much, leaving the whole dish too dry when reheated.
You could of course make the sauce itself ahead of time, and then wait to toss it with the noodles and vegetables right before serving though! See, there's always a way.
Japanese Sweet Potatoes - what are they?
Japanese sweet potatoes are similar in flavor and texture to a regular sweet potato, except they look more like a turnip in color. The skin on the outside is purple, and Japanese sweet potatoes are an excellent source of fiber, vitamins, minerals, iron and potassium. They are high in antioxidants and much healthier than a regular potato. I chose to use these for their color in the dish as well as their mildly sweet flavor. You can find them at most grocery stores.
For those trying to cut our peanut butter and/or soy products, this is a seriously delicious alternative to a peanut sauce. If you need to be nut free completely, check back soon for a tahini based sauce!
You can click here for the recipe, enjoy!