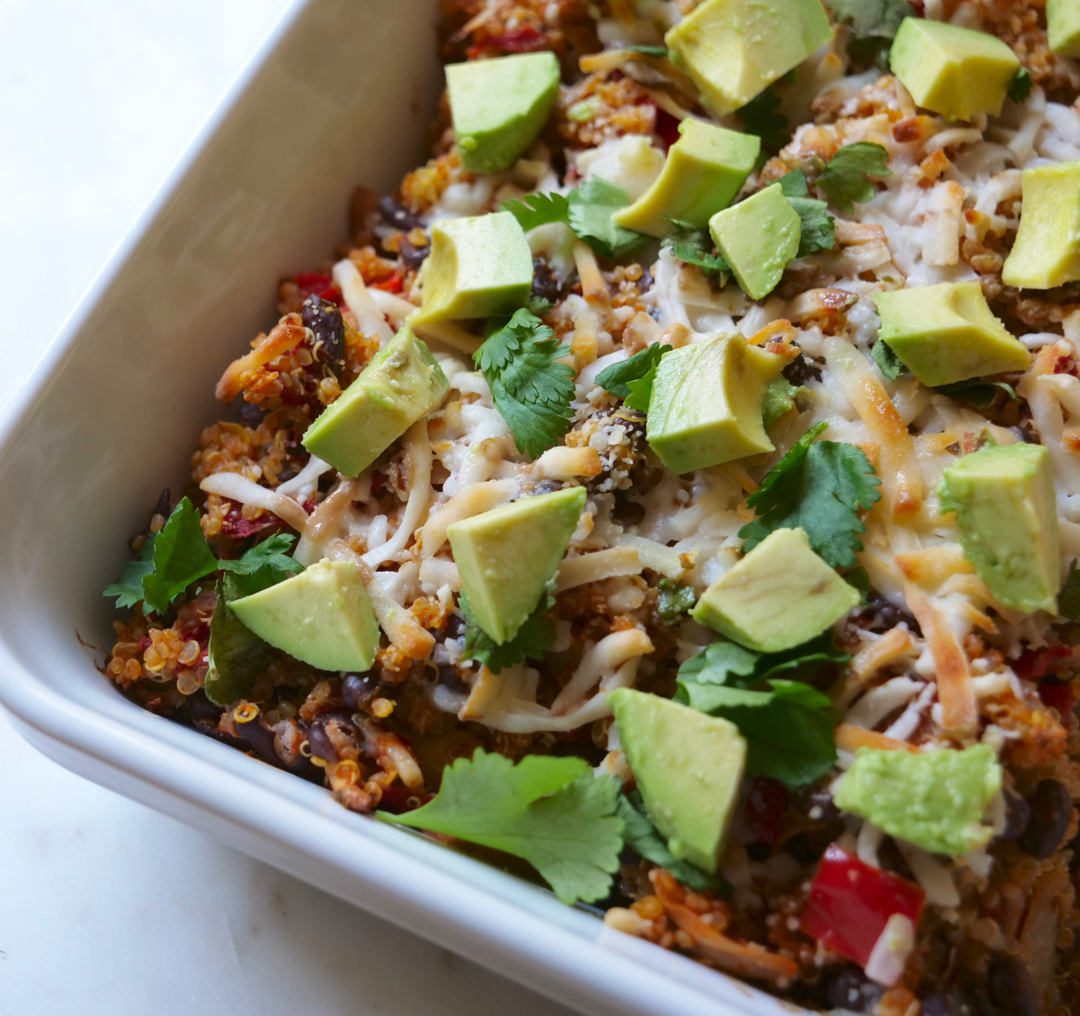 Mexican Quinoa & Jackfruit Casserole
A comforting casserole that's dairy free, gluten free, corn free and vegan, made with jackfruit, black beans, salsa verde and other goodies, all baked to bubbling perfection.
More...
Sometimes you just need a comforting bowl of casserole, am I right?! This one hits all the marks, with bright flavors, fresh vegetables and perfect for leftovers and meal prep. You can even freeze this casserole too so there's an easy backup when you have a crazy busy evening.
If you're curious about what jackfruit is or want to try more jackfruit recipes, you can check out my recipe for Jackfruit and Green Chile Enchiladas, which gives a whole tutorial on jackfruit.
For specific ingredients like the cheese, I love Trader Joes's Shredded Almond Milk Mozzarella, which melts and tastes just like regular cheese.
You can click here for the recipe, I hope you enjoy!