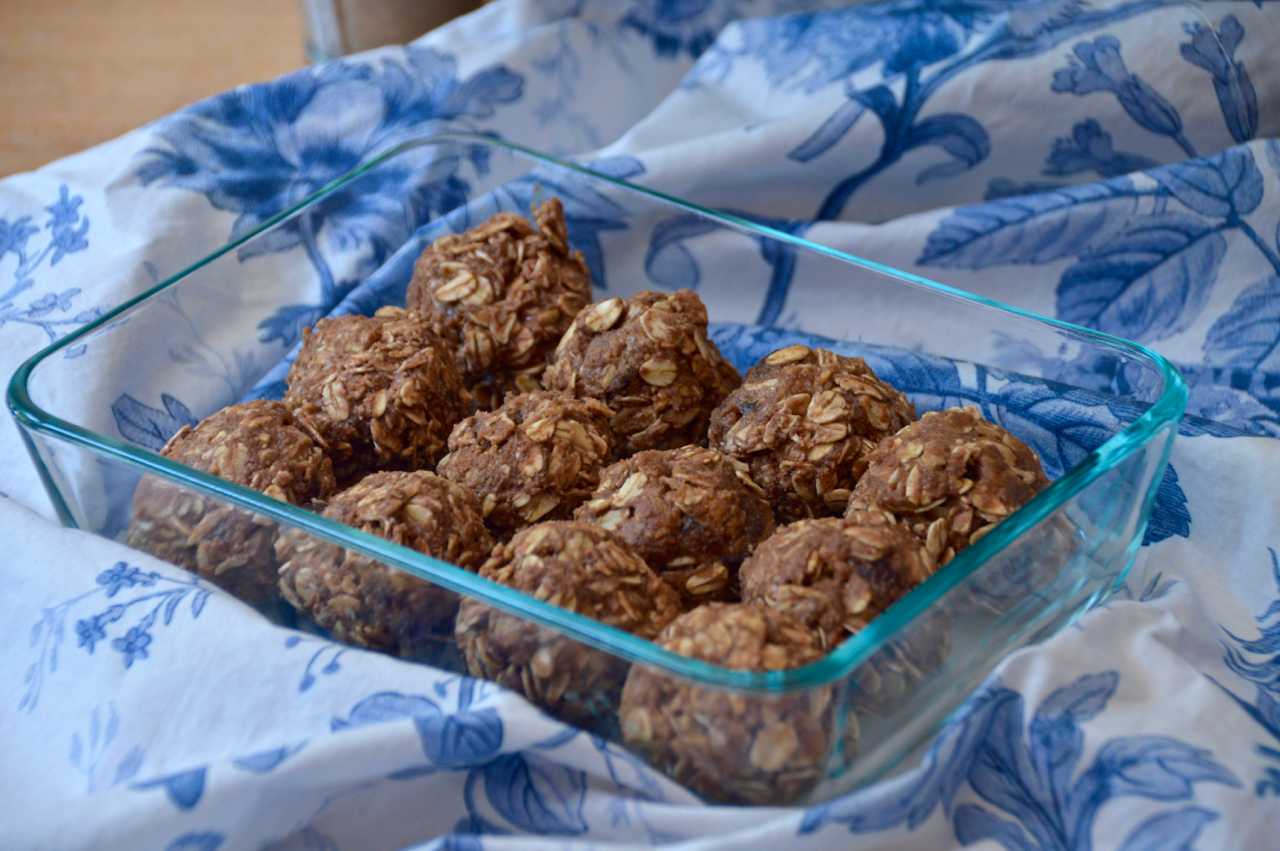 Chocolate Energy Bites
These chocolate energy bites are a no bake snack, packed with protein, fiber and so much flavor!
You could also call them protein balls if you want, but any time I call it that, I can't help but think of the Delicious Dish SNL skit with Alec Baldwin when he talks about his newest creation, the schweddy balls.  Haha!!
So ya, I'm not going to call them balls - energy bites sounds so much better.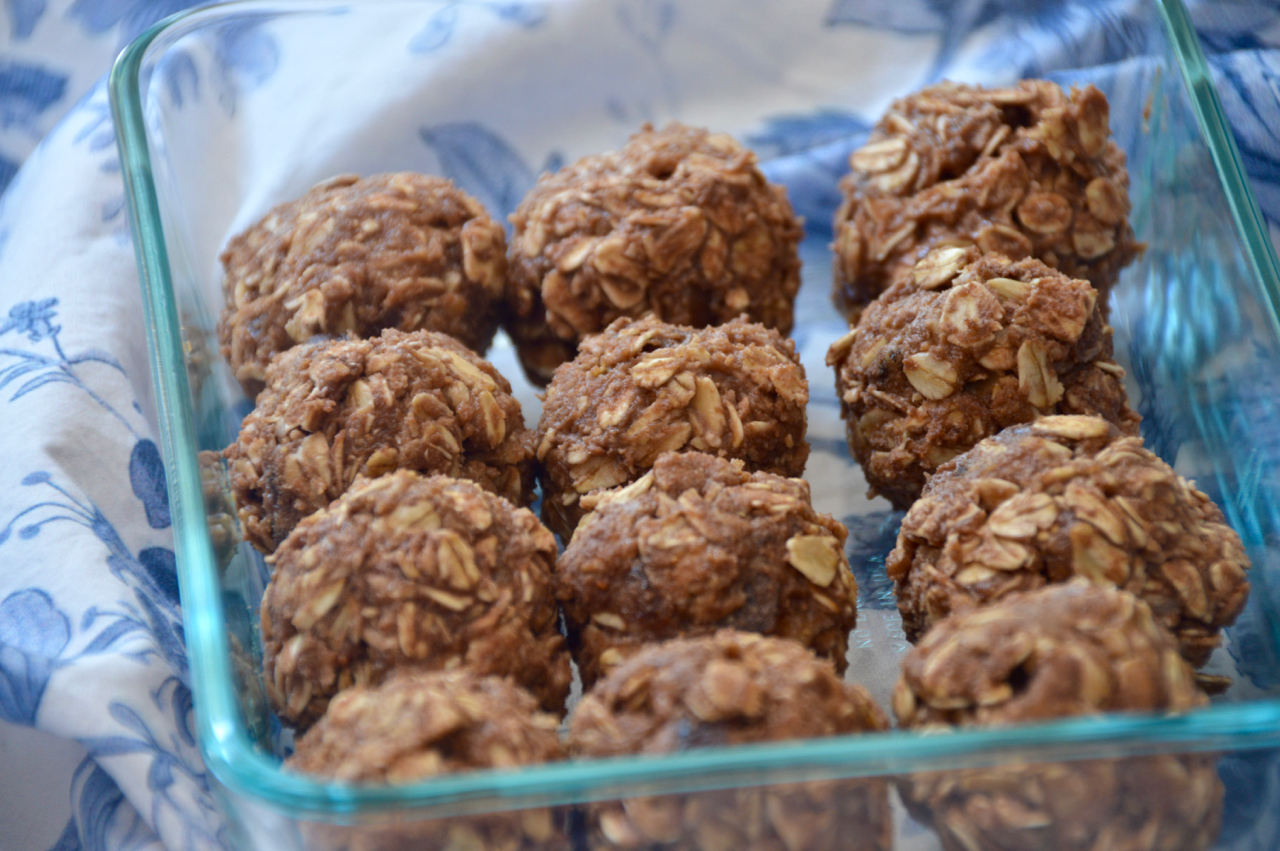 There are a few important things to remember when making healthy energy bites.
Protein
First and foremost, protein is a must.  For a snack, protein is key to keep you full, and especially if you work out, you need protein to help build healthy muscle.
For these little bites, I used chocolate plant-based protein powder and peanut butter.
The peanut butter really doesn't have all that much protein in it, but that combined with the healthy fats you're getting from the nut itself will keep you satiated for a while.
Fiber
Fiber is important because it keeps things "moving" in your body.  Without it, you feel bloated and can get irregular.  Fiber also helps control blood sugar levels, so you don't get a huge crash feeling later one, and helps you feel full longer.
I include fiber in three ways - chopped dates, ground flaxseed and old fashioned oats.
Not only are these great for fiber intake, but they also help "bind" the ingredients together.
Healthy Carbs
Sometimes I incorporate a mashed banana into my energy bites, which is a healthier carb to choose.  In this case, the carbs are coming from the above ingredients - peanut butter, dates and oats.
Carbs get a bad rep, but they are essential for giving your body the energy it needs.
I also use cinnamon, vanilla extract, honey and a splash of almond milk to these as well, making them a guilt-free, delicious alternative to your daily snack.
Enjoy!
Chocolate Energy Bites
Prep time:
Total time:
Ingredients
1 1/2 C Old Fashioned rolled oats
2 scoops chocolate protein powder (I use Orgain)
1/2 tsp cinnamon
1 T ground flax seed
1/2 C peanut butter (or any nut butter)
3 T natural honey
1 tsp vanilla extract
1/3 C chopped dates
2-4 T unsweetened almond milk (or any liquid of choice)
Instructions
Add oats, protein powder, cinnamon and ground flax seeds to a large bowl.
Add in peanut butter, honey and vanilla extract. Stir to combine.
Add in chopped dates. Mixture should be slightly sticky but still crumbly.
Slowly add in almond milk 1 tablespoon at a time and using your hands, combine until it comes together in a sticky ball that holds together. If mixture is too dry, add in more liquid but not so much that it won't hold shape.
Roll into balls using hands, then place in a container to set in the fridge for at least 30 minutes.
Store in fridge until ready to eat.