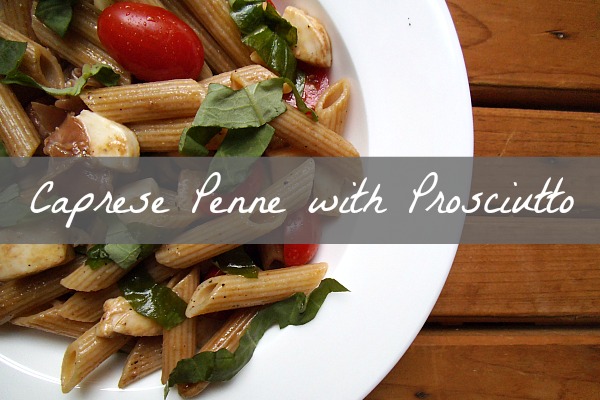 Caprese Penne with Prosciutto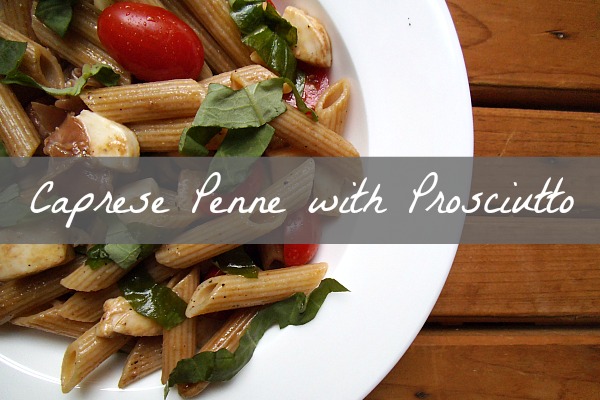 Fresh tomatoes, basil and mozzarella are tossed together with penne and sliced prosciutto for a super fast, super cheap summer dinner.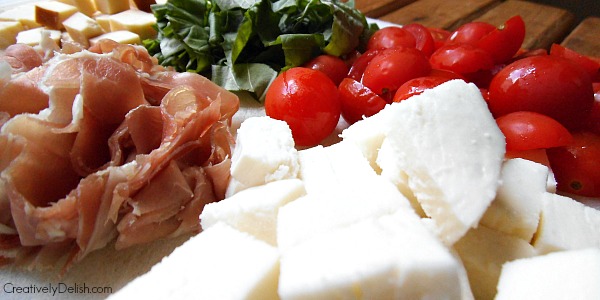 After a busy day at work, nothing beats a quick, fresh and healthy dinner!
While the penne cooks, slice and dice the other ingredients, then toss and eat!
As leftovers, it's great cold for a lunch the next day too.
The prosciutto is of course optional and this would be just as yummy "vegetarian style" with just the veggies.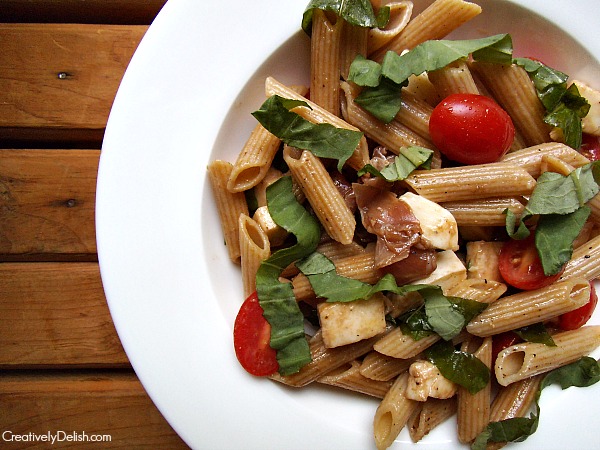 Caprese Penne with Prosciutto
Prep time:
Cook time:
Total time:
Ingredients
2 C cooked penne pasta, cooled
5 prosciutto slices, cut into thin strips
1 large ball of fresh mozzarella, diced
2 large bunches of fresh basil leaves, sliced into thin strips
1/2 lb cherry tomatoes, sliced in half
1/4 C olive oil
1/8 C balsamic vinegar
salt and pepper
Instructions
Combine all ingredients and enjoy!