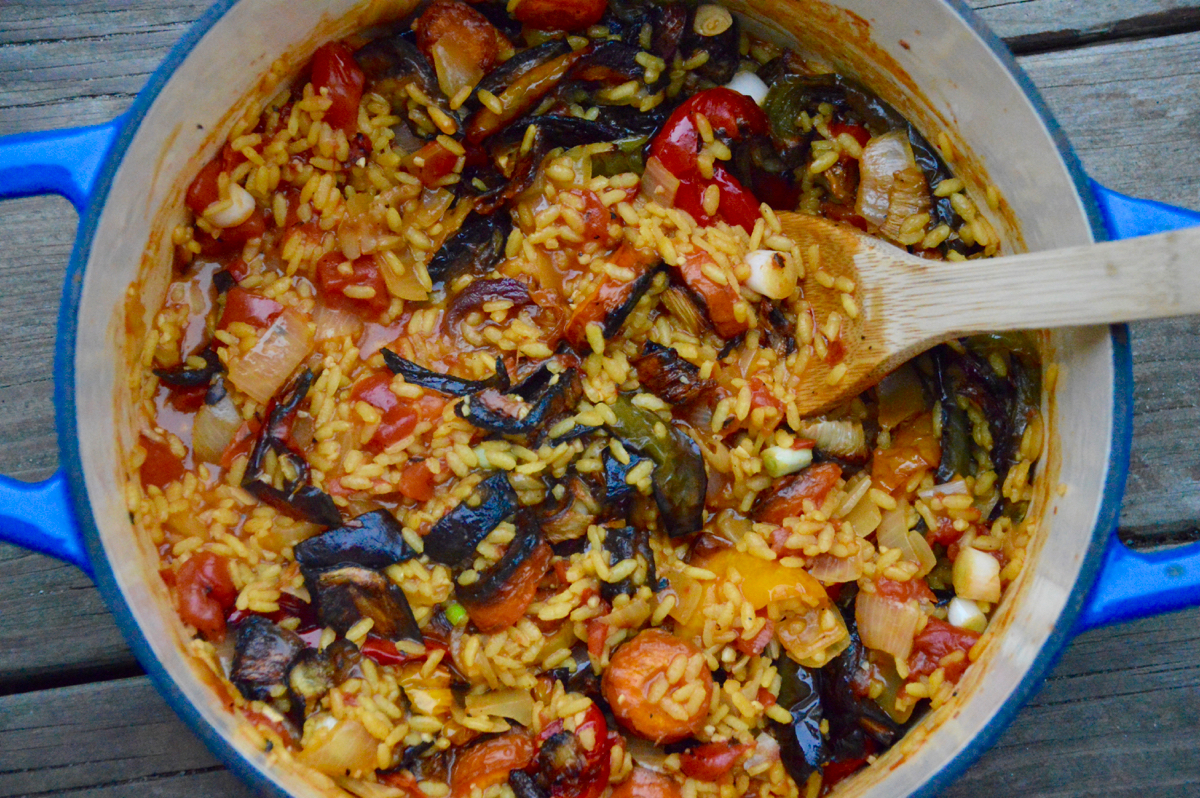 Roasted Vegetable Paella
Paella is one of those comforting dishes I like to make when I want something with a little more kick. Very similar to a risotto, paella is a Spanish dish that uses spices such as saffron and paprika. It is a slow cooking process, usually taking about 30 minutes total, but the finishing product is always delicious.
I love to sprinkle shredded manchego cheese over the top for a little kick. Manchego is basically the Spanish version of a parmesan cheese, giving the perfect nutty, peppery flavor to this dish.
More...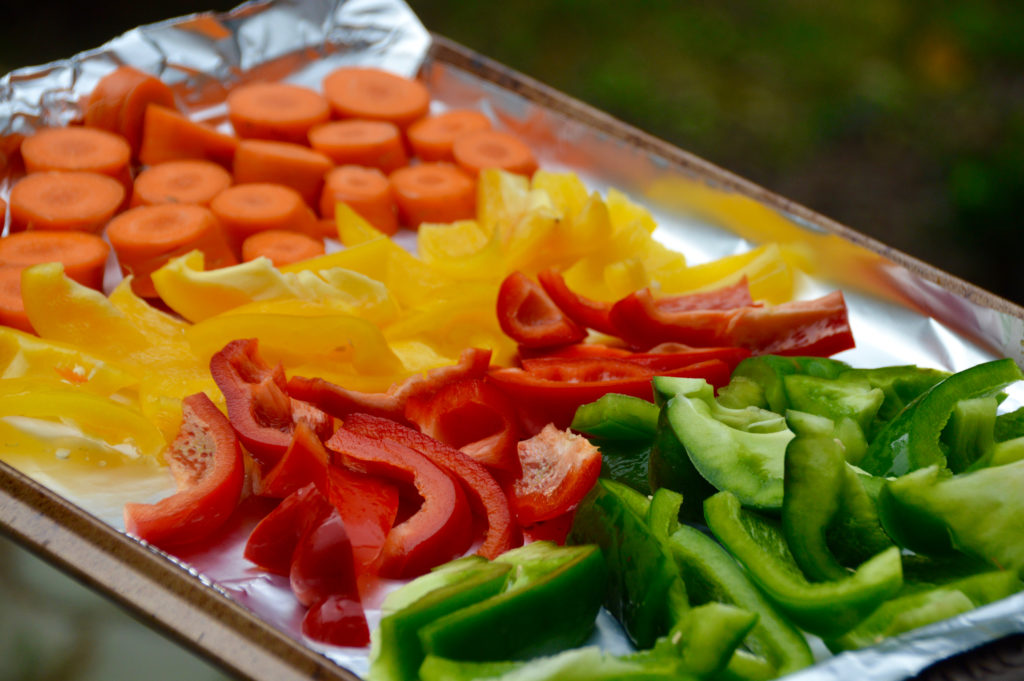 You can use whatever vegetables you have on hand - peppers and red onion are the perfect base for this dish, and I added in some fennel, carrots and eggplant that I picked up the farmers market.
Roast them slowly for the perfect charred flavor, seasoning them with salt, pepper and garlic. If you have a seasoning salt, use that - I love using Hippie Pilgrim seasoning salts, in particular the shallot one that has the perfect blend of shallots, garlic, salt and pepper.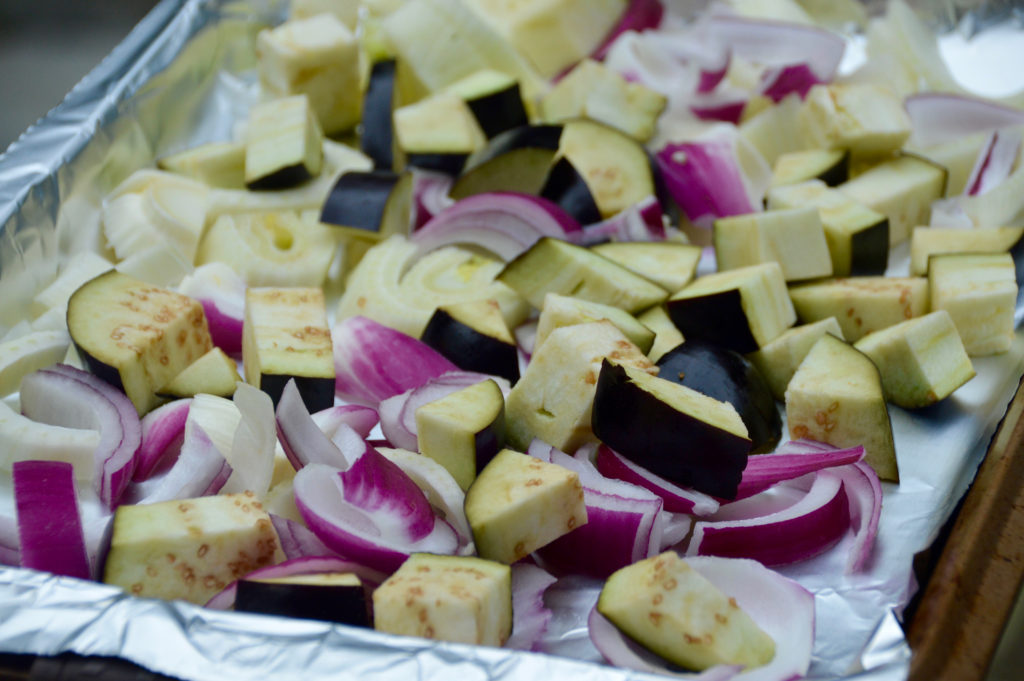 Using the right kind of Rice
It's important to use the right kind of rice for this dish as well. Pictured below is the kind I like to use. You might notice it looks a lot like a risotto style rice, and you're right, this dish is very similar, and you will cook this rice just how you would cook a risotto, by slowly adding in cups of broth at a time, allowing the rice to absorb the broth before adding more.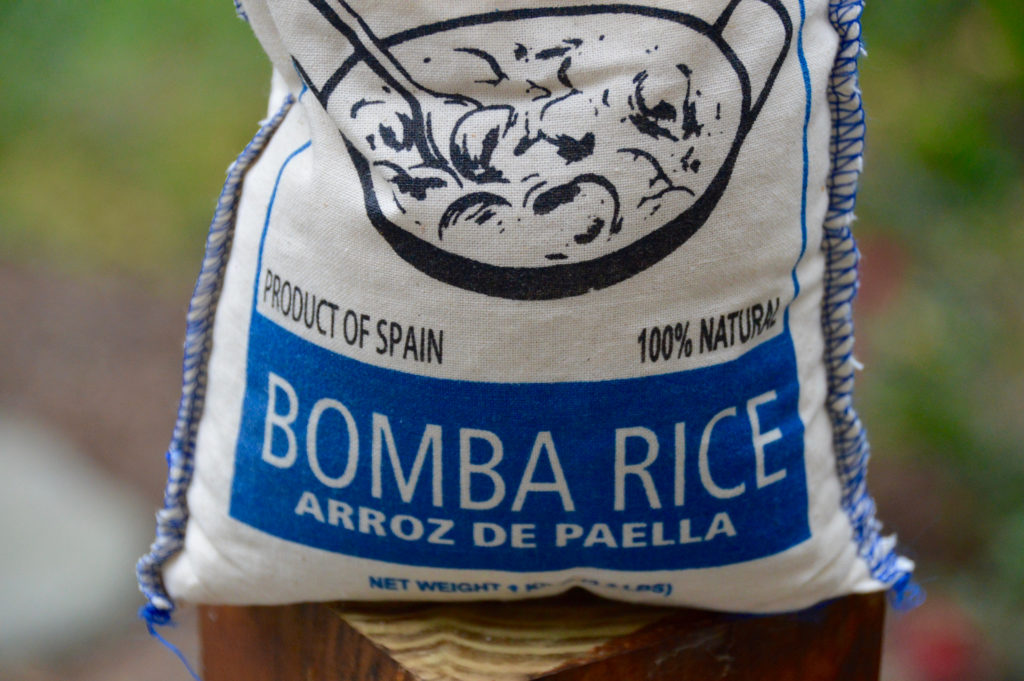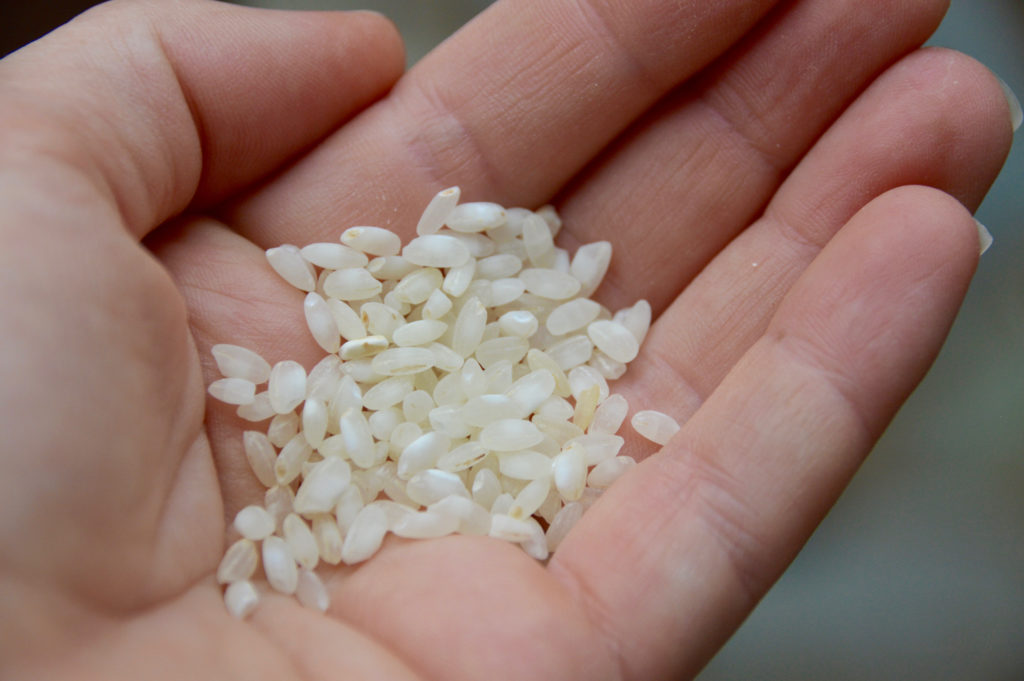 I hope you enjoy this as much as we do!
You can click the photo below or click here to print the recipe.