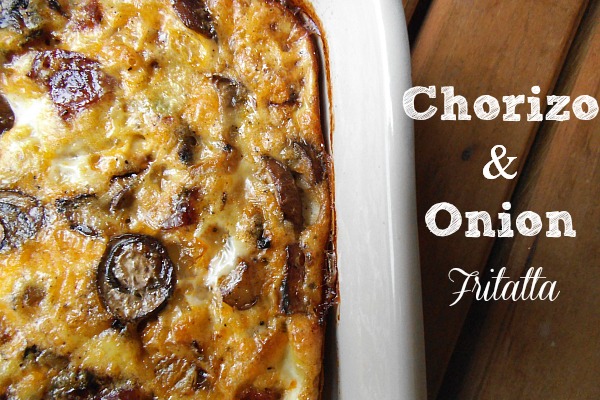 Chorizo & Onion Fritatta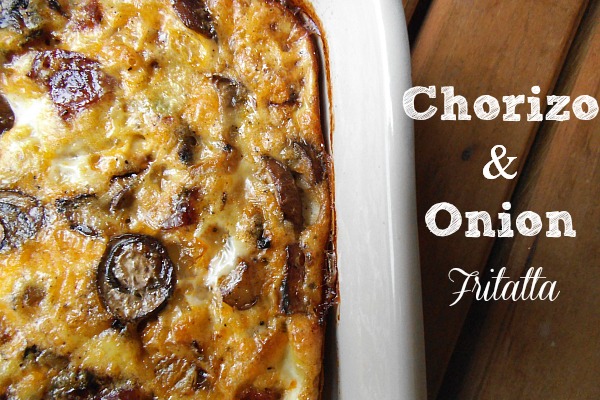 I had some chorizo left over from making chili the other day and figured, why not use it for a breakfast?!  Chorizo is a spicy meat popular in Mexican dishes and perfect in chili, frittata's, taco's and more.  My only issue with it is the amount of grease it contains, so if any of you have recommendations on a better, less greasy chorizo, let me know!  Regardless, this was the most amazing breakfast for a snow day I had recently.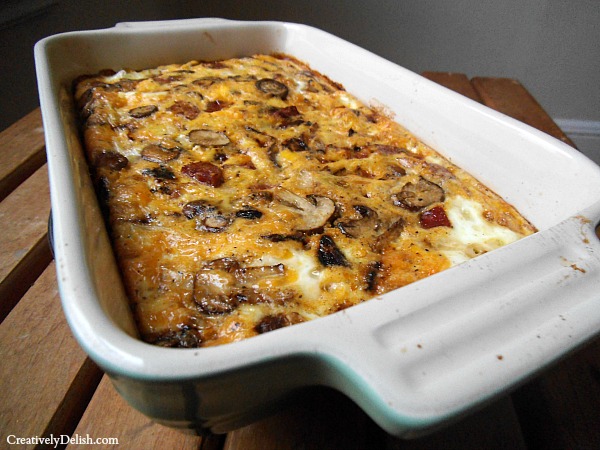 The aroma of sauteed onion, chorizo and mushrooms is overwhelming!
If I didn't hate the idea of runny eggs this would have been eaten like raw cookie dough.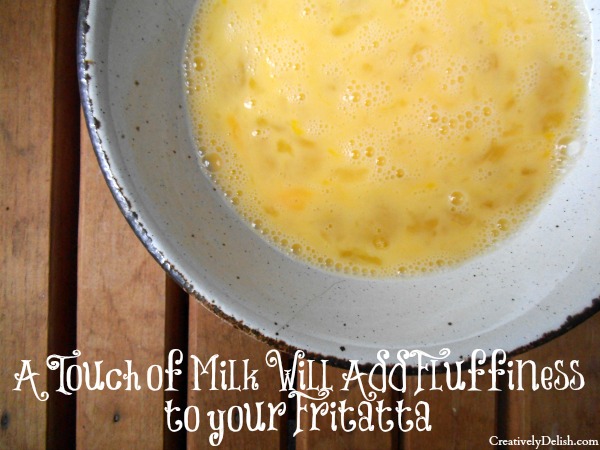 So whether you're making a fritatta or some simple scrambled eggs, I highly recommend adding a bit of milk for extra fluffiness.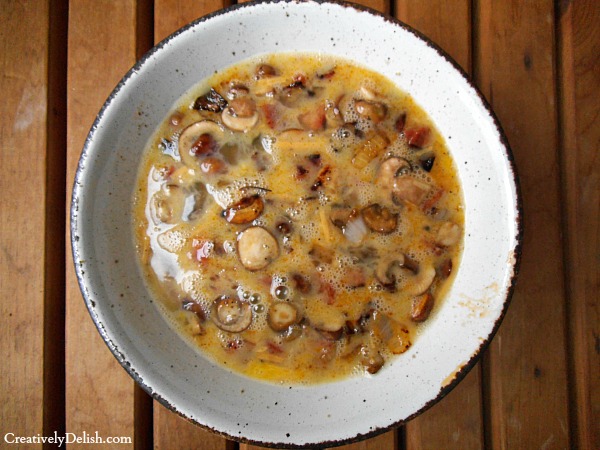 Fritatta's are so easy!  Just mix everything together in a bowl, pour into a baking dish and let it bake for 30-45 minutes.  They're also great to make for the week ahead - I put mine in tupperware so I could grab one for after the gym in the morning - no stress involved (also let's not forget my timer on the coffee maker which also makes life so sweet).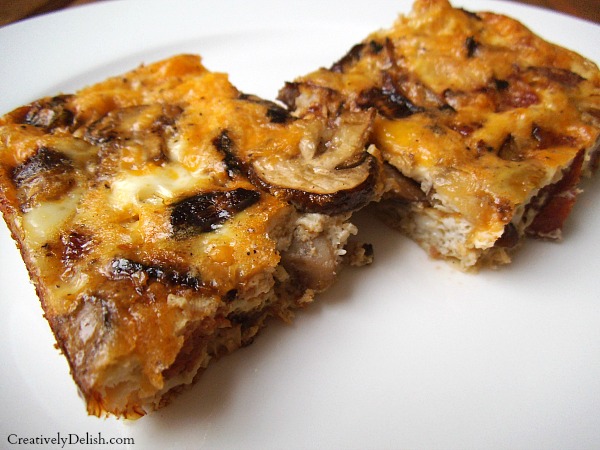 Fluffy, flavorfull and with 16 grams of protein and only 200 calories per serving, this is a winner.  If you want more bulk (or you're making this for your man), chopped baked potatoes would be amazing in this.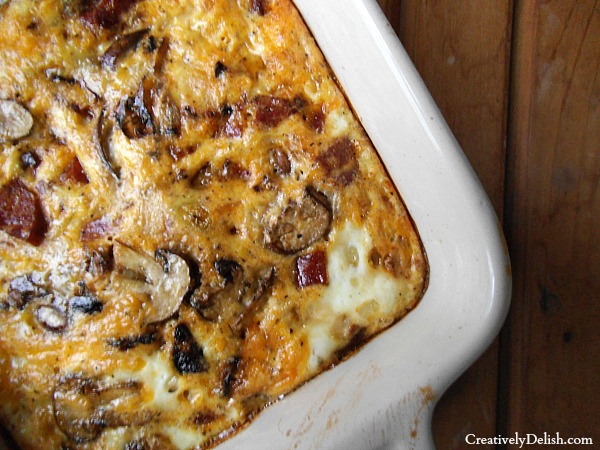 Chorizo & Onion Fritatta
Prep time:
Cook time:
Total time:
Ingredients
2 eggs
6 egg whites
about 2 TBS skim milk
salt and pepper for seasoning
1 chorizo link, skin removed and diced
1/2 C sliced baby bella mushrooms
1/2 small onion, chopped
1/8 C cheddar cheese
1/2 TBS butter
Instructions
Preheat the oven to 350.
In a pan, sautee onions, mushrooms and chorizo in butter until browned. While that cooks, mix the eggs, milk and salt & pepper in a bowl.
Add meat mixture to eggs, sprinkling in cheese then stir to combine.
Pour mixture into a baking dish and bake about 45 minutes. To be sure it's done, the top should be slightly browned and if you stick a toothpick in the middle it shouldn't be runny.
Slice up and serve! I put mine in tupperware and took one to work each morning for breakfast for the week,