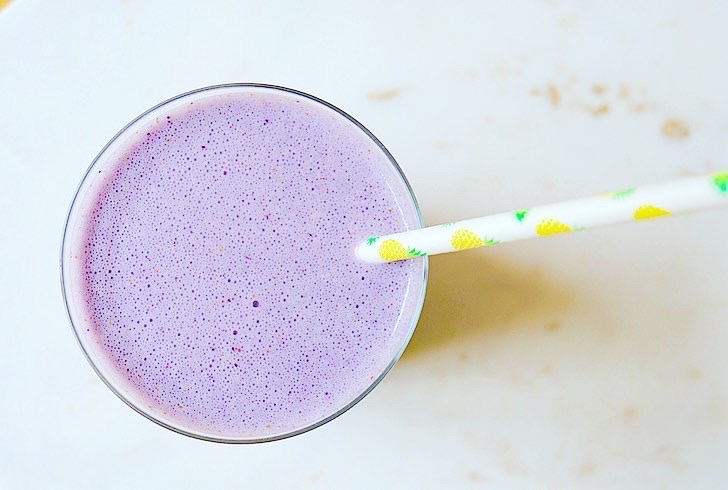 Building the Perfect Plant Based, Protein Rich Smoothie
Whether you're new to the smoothie game or looking for some fresh ideas, you've come to the right place. Learn how to build a balanced and healthy drink that can be packed with greens and veggies without the greens and veggie taste.
More...
Did you know that most auto immune illnesses are caused by inflammation in the body, which unfortunately is linked to dairy, fatty proteins and gluten?
We know we should include more leafy greens and vegetables into our diets and less of the fast food and processed foods, but that can be difficult depending on where you live, what your day to day life is or your food preferences. That being said, if you can do one good thing for your body each day, it would be to have a healthy smoothie packed with vitamins, minerals, healthy fats and lean protein. Even better? Have it in the morning.
After you've fasted all night, think of the morning as a clean slate. Having a nutrient-packed smoothie in the morning allows your body to easily absorb every ounce of iron, calcium, potassium, protein and essential vitamins and minerals.
Plant Based Proteins
You don't have to rely on whey protein or Greek yogurt to get your proteins - there are so many ways to get plant based protein!
A few of my favorite plant based proteins to add to smoothies are:
I like to start with one to two scoops of protein powder and then build my drink from there. Nut butters are also an excellent source of healthy fats too, so using a protein powder and a nut butter together is a win-win!
Healthy Fats
Healthy fats like avocado, coconut oil and nut butters in a smoothie are what give it a creamier consistency while also helping to keep you fuller for longer. After I put my protein in, I then add a healthy fat.
Some of my other favorite healthy fats are:
Just choose one of these for your smoothie. Even a healthy fat is a fat, just like a "healthy cookie" is still just a cookie. Too much of any kind of fat can cause weight gain, so be sure to stick to just one source.
Fiber
Fiber has so many benefits, especially first thing in the morning! It will help wake your digestive system up, keep things moving and help keep a healthy gut in check. Too much fiber though can lead to feeling like a bloated balloon. If you're eating a healthy diet of whole grains, fruit and lots of vegetables, chances are you don't need an extra boost of fiber, since you're already getting your daily intake from food.
If you experience constipation or IBS, you may want to increase your fiber intake. A few of my favorite plant based fiber sources are:
Just be sure to take note of how you feel after adding fiber to your smoothie. If you feel overly full or bloated, take it out next time or reduce the amount.
Leafy Greens & Vegetables
Ever feel fatigued in the afternoon for no reason? It could be an iron deficiency...or it could be a plethora of just about anything on the planet...but why not add some leafy greens in just in case? Iron and calcium rich leafy greens like spinach and lacinato kale are my two favorites, both of which are almost tasteless when mixed with all the other goodies in your smoothie. Add in a handful and I promise it'll be worth it 😉
As for vegetables, many can add sweetness without actually having to add honey or fruit to your smoothies.
Carrots, zucchini, pumpkin, celery and cucumber will give it a little sweetness, while also adding vitamins, minerals, fiber, calcium and potassium to your shake. These vegetables I just mentioned are the safest ones to start with, then you can get more adventurous with a stronger flavored veggie like beets.
Liquids
You can use cold water, almond or another plant based milk or coconut water. I generally go towards a mix of unsweetened vanilla coconut yogurt from So Delicious plus water. That particular coconut yogurt has a watery consistency, so using that with water is what I do. This is your shake though, so go with your gut!
Fruit
Everyones favorite part of a smoothie! It's important to note that a good ratio in a smoothie is 2 veggies for every 1 fruit, to keep the sugar content down. Choose lower glycemic fruits, meaning low sugar fruits, such as strawberries, blueberries, raspberries, blackberries, green apples and bananas. If you have a mostly green drink, I like to add pineapple because not only will it sweeten up the greens flavor, but it also gives you a good dose of digestive enzymes to help process all those greens and fiber from the drink.
3 Shake Recipes:
Here are three of my favorite shakes I like to make:
My favorite Green Smoothie mix: 1-2 scoops vanilla protein, 2 celery sticks, 1/4 green apple, handful of spinach, 4 chunks frozen pineapple, 1/2 cup coconut-milk vanilla yogurt and 1 spoonful nut butter, 8oz water.
Chocolate Nut Butter Smoothie: 1-2 scoops chocolate protein powder, 1 handful lacinato kale, 1/2 C frozen blueberries, 1/2 banana, 1 spoonful nut butter, 8oz water.
Cinnamon-Raisin Cookie Shake: 1-2 scoops cinnamon bun protein (or use 1 scoop vanilla, 1 scoop chocolate and 1/2 TBS cinnamon powder), 1/2 C blueberries, 1 spoonful nut butter, handful of spinach, 1/2 avocado, 8oz unsweetened almond milk.
How to Build a Healthy Smoothie PDF
By clicking the photo below or clicking here, you can download my free PDF full of useful information on how to build your smoothies.