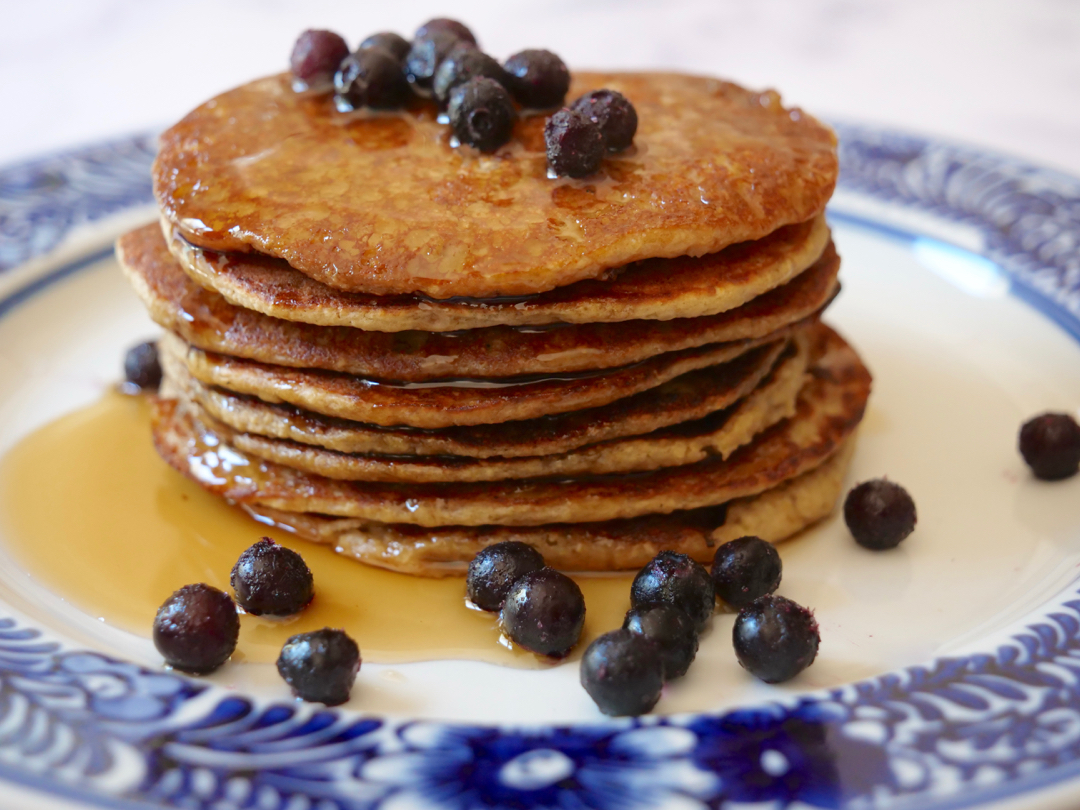 Arbonne Vanilla Protein Pancakes
Made with just a handful of ingredients, and best of all, you can make these in a blender for easy clean-up. I personally love the flavor of the plant-based Arbonne vanilla protein powder, but really any vanilla protein will work.
More...
Sometimes you just want a pancake, am I right?!
If you're like me and love the Arbonne protein powders, then this ones for you. You can make this with any protein powder however, but I personally think the flavor, texture and aftertaste of the Arbonne plant-based protein powders is the best.
I've had some try this recipe with their Cinnamon Bun Arbonne protein powder mixed with the Vanilla and had rave reviews of it, so if you have that flavor too, try it out!
These do take a bit longer to cook than most other pancakes, and you want them to be on the thinner side. This recipe makes about 9 pancakes or 3 servings of 3 pancakes. Since this is a "fitness" or "healthy" kind of breakfast that you might want to try, here are the nutritional facts for 3 pancakes without the syrup.
This was made using the Very Well Fit Recipe Calculator, which is a super helpful tool for knowing what kind of calories, protein and fat are in your homemade meals.
I hope you enjoy this delicious recipe! You can click here to print it 🙂