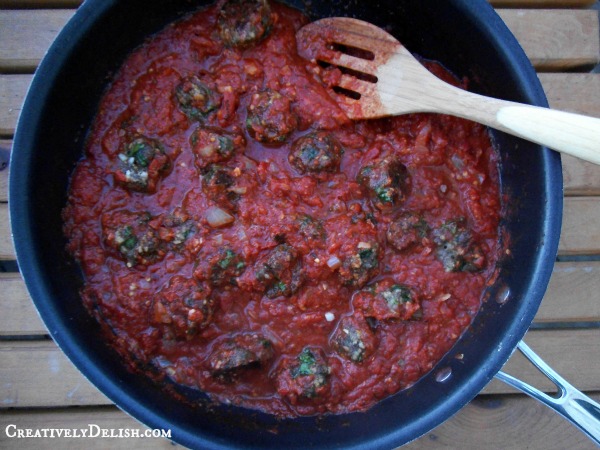 Easy Skillet Marinara Sauce
A quick, one pan marinara sauce that can easily used for just about anything.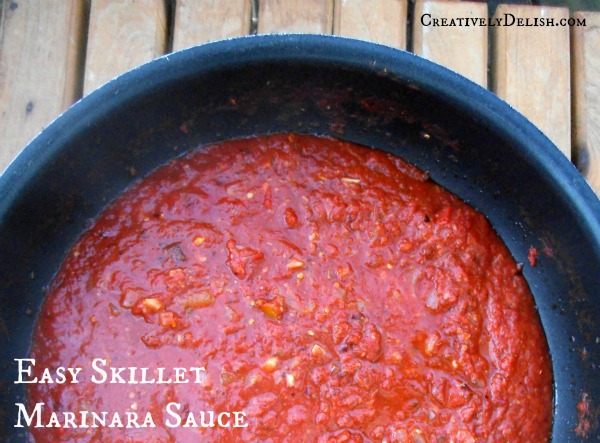 Without a doubt, there's at least one night every week when I have no desire to stand in the kitchen and make dinner.  Of course I still need to feed Ryan and myself, so I'll muster up some energy and make the easiest thing I can think of.
Today is not one of those days.  It's the weekend, my favorite time of the week to cook.  So I made Baked Spinach Meatballs and a quick little red sauce to make Meatball Subs.  What turned up was a delicious Marinara Sauce with a little spice and a lot of flavor.
It took no time at all to make, and I have enough to save for later this week when all I want to do is faceplant on the couch.
Easy Skillet Marinara Sauce
Prep time:
Cook time:
Total time:
Ingredients
1 TBS olive oil
4 garlic cloves, minced
1 28oz can crushed tomatoes
1 14.5oz can fire roasted tomatoes
2 TBS tomato paste
1 small onion, diced
salt, pepper
2 TBS oregano
2 TBS red pepper flakes
1 C grated parmesan cheese
Instructions
In a large pan, heat olive oil and cook onion and garlic for 5 minutes over medium heat.
Add remaining ingredients and bring to a simmer, then cover and let it cook for at least 10 more minutes (the longer the better), and add salt & pepper if more is desired
Makes about 2 Cups of sauce
3.2.1215