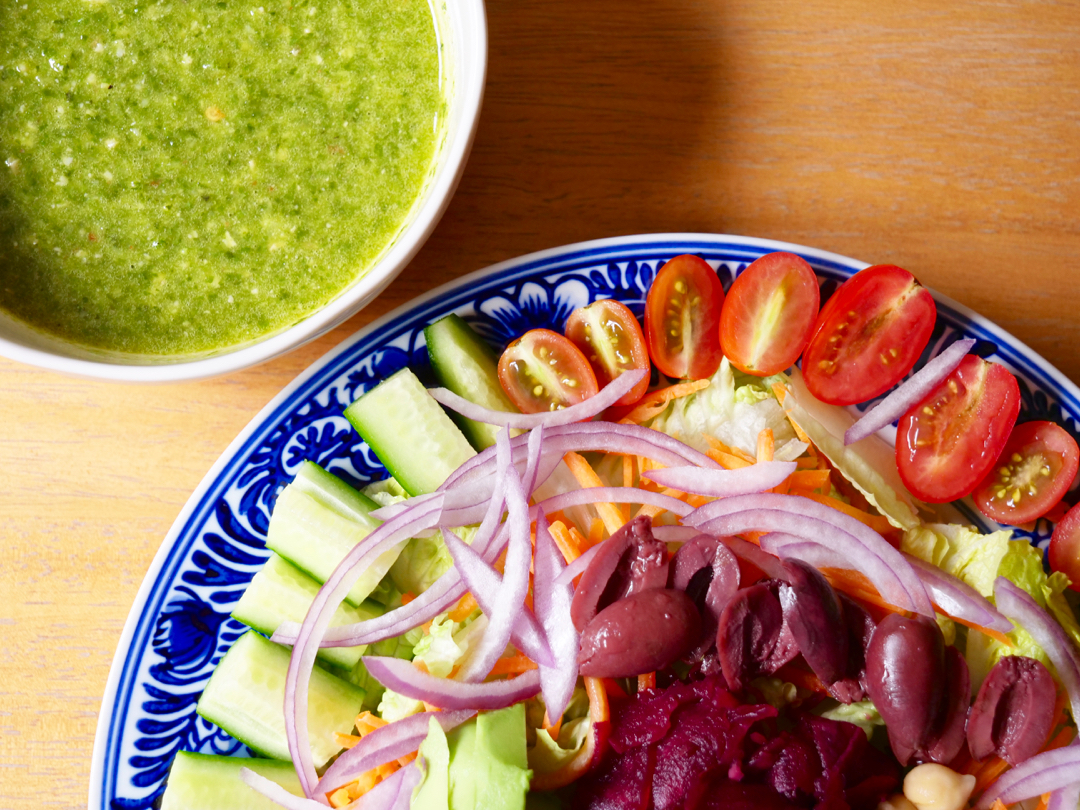 Nourishing Green Sauce (Dairy Free, GF, V)
This magical sauce can be used in a number of different ways. Full of vibrant flavors from herbs, garlic, lemon and more, this easy sauce can be stored in the fridge for up to 4 days, which also makes it a great meal prep sauce!
More...
This sauce is vegan, gluten free, free of sugars and made with apple cider vinegar, making it the perfect Arbonne-approved recipe. If you're not familiar with Arbonne, you can click here. Arbonne is a 40 year old company with 100% recyclable products, certified vegan and free of harsh chemicals and ingredients. This sauce is great for the Arbonne 30 Days to Healthy Living challenge, which eliminates inflammatory foods like gluten, corn, soy, sugar and caffeine and replenishes your body with plant-based protein, probiotics, teas and more. You can click here to learn more.
So back to this yummy sauce! It really is magical and full of body-nourishing ingredients. Here are a few ways to use this nourishing green sauce:
The ideas are endless! You can think of this as something similar to a pesto, but much thinner. With flavors so vibrant you'll be sure to make this again and again. You can click here to print the recipe.