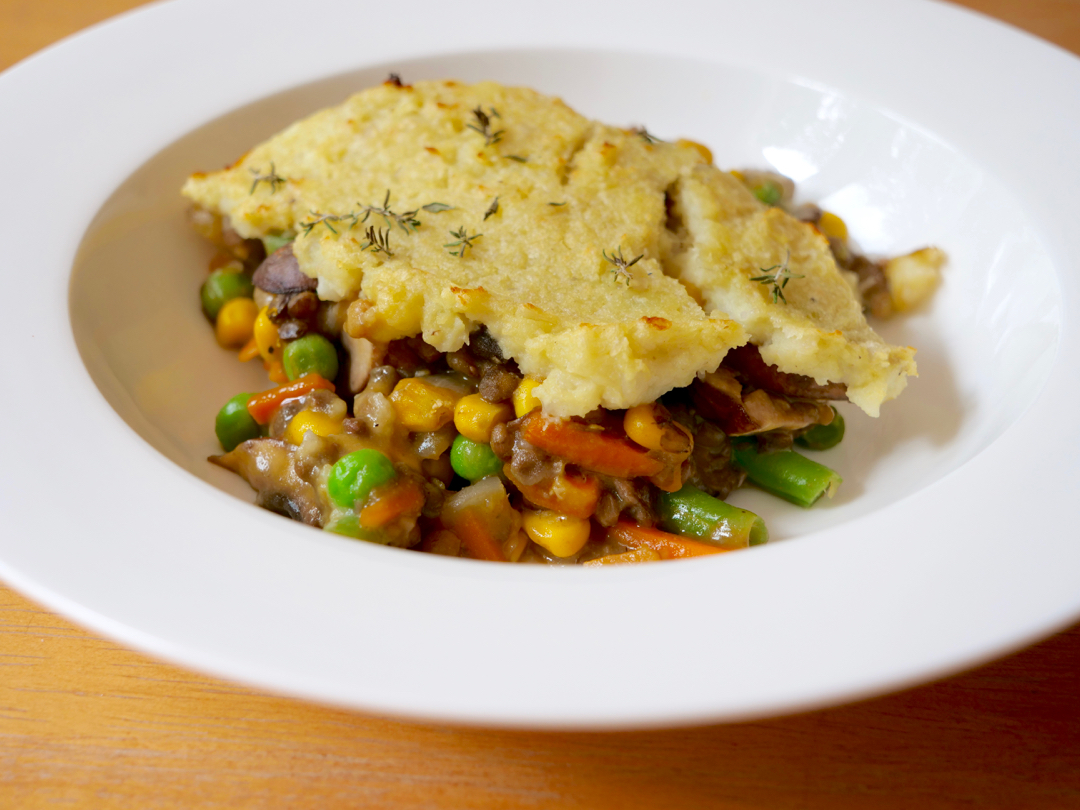 Lentil & Japanese Sweet Potato Shepherds Pie (V, GF)
Lentils, vegetables, vegan butter, vegetable broth, GF flour, fresh thyme, onions and garlic tucked in under a mashed Japanese sweet potato and cauliflower crust. The perfect combination of comfort food and clean eating, because we all need a little comfort right about now.
More...
In a few years I'll read this post again and think back to March 2020 when all the toilet paper and sanitizing wipes were erased from store shelves and we all just needed a little comfort and a moment to take a breather. Coronavirus is taking over just about everything right now, so I am doing what I do best and that's making good food to share with you, so you can stay at home, be safe and eat well.
I have another shepherds pie recipe made with turkey for those that want to turkey instead of the lentils, however for those out there that are skeptical of lentils...you probably won't even notice them in the dish with all the other goodies mixed in with them.
Lentils are a powerhouse of nutrition. They are low in fat, high in protein and full of fiber.
You can save time and get frozen mixed vegetables like I did, and only chop up the onion, mushrooms and garlic. As for the topping, purchase bagged cauliflower rice instead of processing the cauliflower yourself. As for the Japanese sweet potatoes, it may take a little extra time to boil and mash, but it's worth it!
Frozen mashed potatoes can have a lot of extra additives in there, when really all there should be is potatoes and some simple seasonings. I used Miyokos vegan butter and unsweetened almond milk in the mashed cauliflower/Japanese sweet potato mix, with just some salt and pepper for extra flavor.
This recipe is a great make-ahead meal prep dish and is freezer-friendly!
You can click here for the recipe.