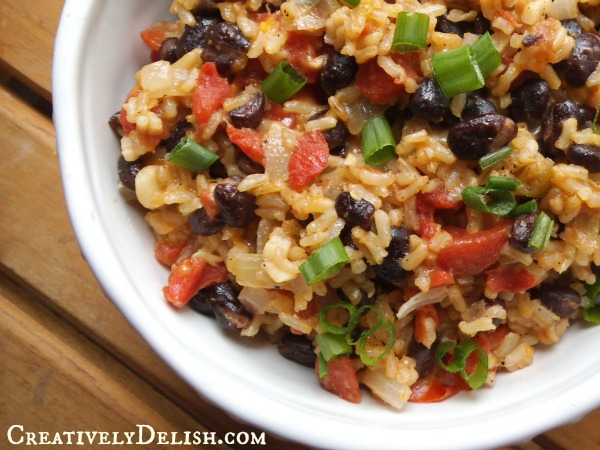 Mexican Rice & Beans
A little spicy, a little cheesy...basically heaven in the form of rice & beans.
Bagel bites, a piece of bread and a few egg sandwiches.
We had a horse show this weekend, and with all the planning and organizing leading up to it, I haven't cooked a thing since Monday.  So poor Ryan, fending for himself, ate the rest of the leftovers then resorted to Bagel Bites, a piece of bread and a few egg sandwiches - maybe a can of tuna mixed in there too.  So I had to smile because clearly he can't live without me (or just my cooking!).  Girls - the key to a guys heart is always through his stomach...remember that!
I felt I had to make it up to him in a big way, so I made him his favorite, Sour Cream Chicken Enchiladas.  Now I know this has been made on here before, but must I remind you of the greatness of this dish.  To go along with these wonderful little enchiladas, I made Mexican Rice & Beans.  A staple with enchiladas!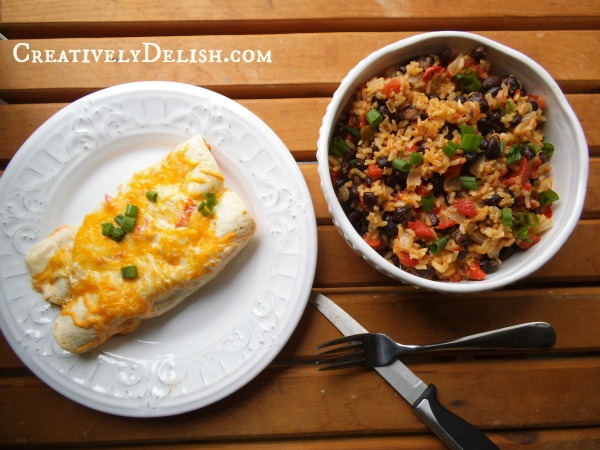 I didn't have a box of rice, just a boil-in-a-bag brown rice packet, but not to worry though, I made it work!  I've been on a Ro-Tel kick lately, so I added a can of that along with some black beans, shredded cheese and a few other goodies, and man was it good.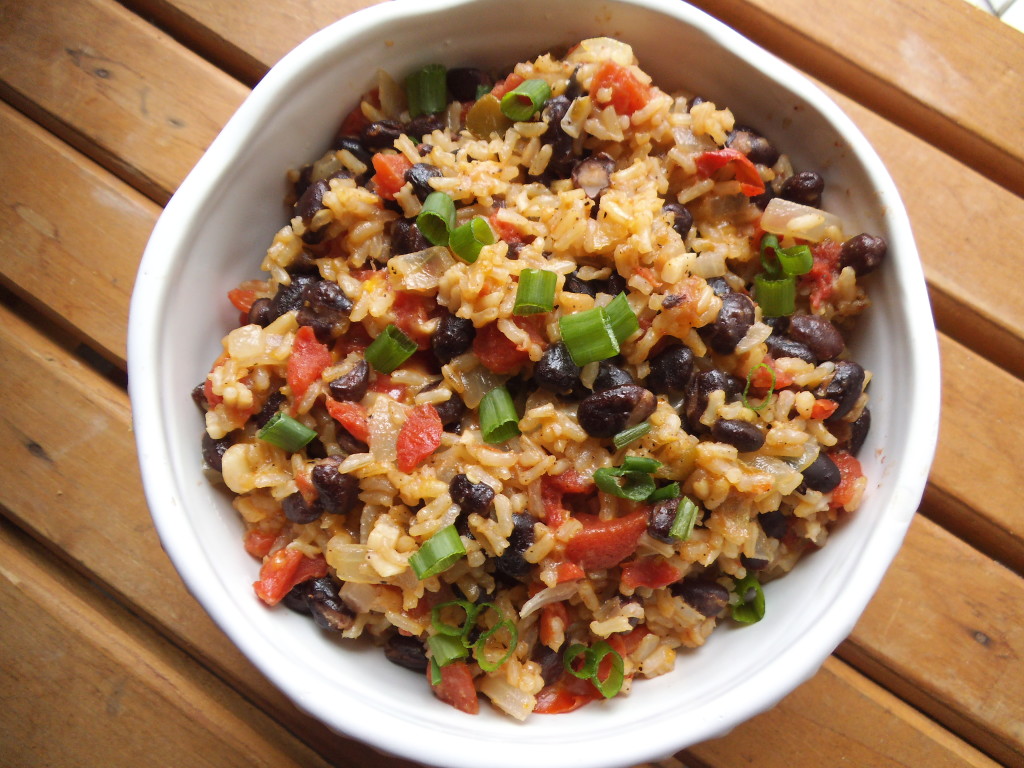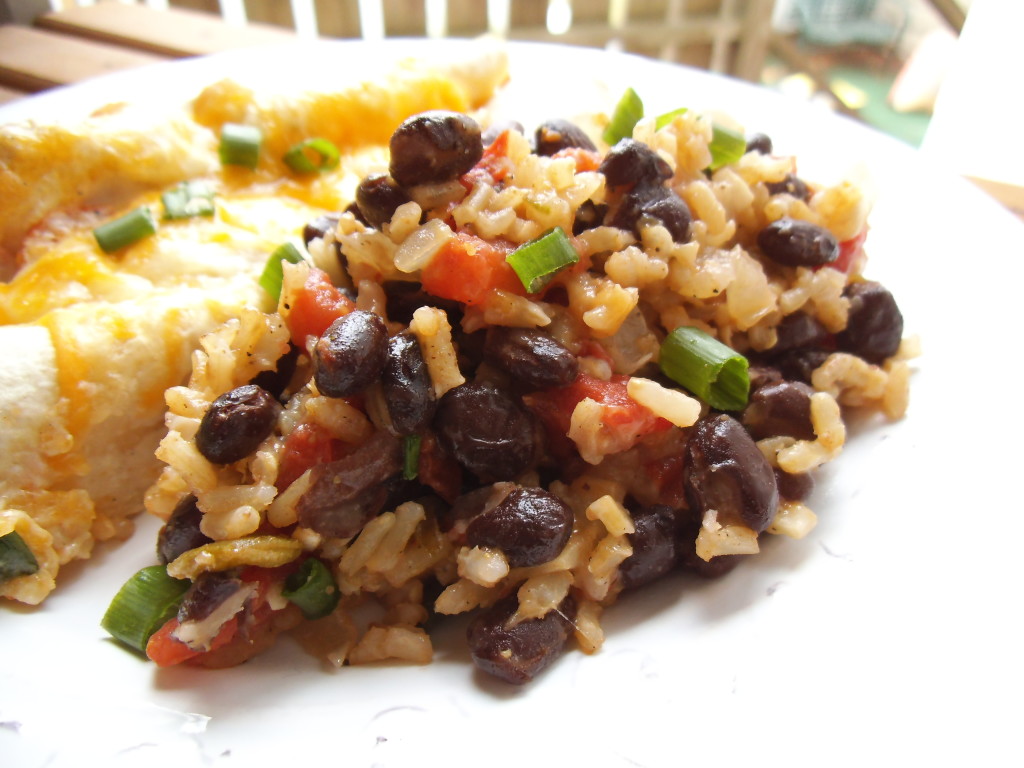 Prep time:
Cook time:
Total time:
Ingredients
1 C brown rice
1/2 small onion, diced
2 garlic cloves, minced
olive oil
1 can Ro-tel tomatoes with chiles, drained
1 can black beans, rinsed and drained
chicken broth, low sodium if possible
1/2 tsp cumin, salt & pepper
1/4 C shredded cheese
Instructions
In a sautee pan, cook onion and garlic with olive oil 5 minutes, stirring occasionally.
Add raw rice and sautee until some of the rice has browned.
Pour in Ro-Tel and beans, then add chicken broth (enough to cover all ingredients in the pan.
Bring mixture to a boil, then cover and simmer for 10 minutes or until rice has cooked through.
Stir everything together, then season with the cumin, salt and pepper.
Stir in shredded cheese and combine until rice becomes a little creamy.
Serve with Sour Cream Chicken Enchiladas or any other Mexican Meal!