Simple 3 Bean Salad
Sometimes you need a quick side dish to go with your BBQ'd chicken, or fried fish, or for a potluck, or for just about anything.  This quick and simple 3 bean salad is so easy, using only a few ingredients, without a complicated dressing recipe, and the flavors are fresh and yummy.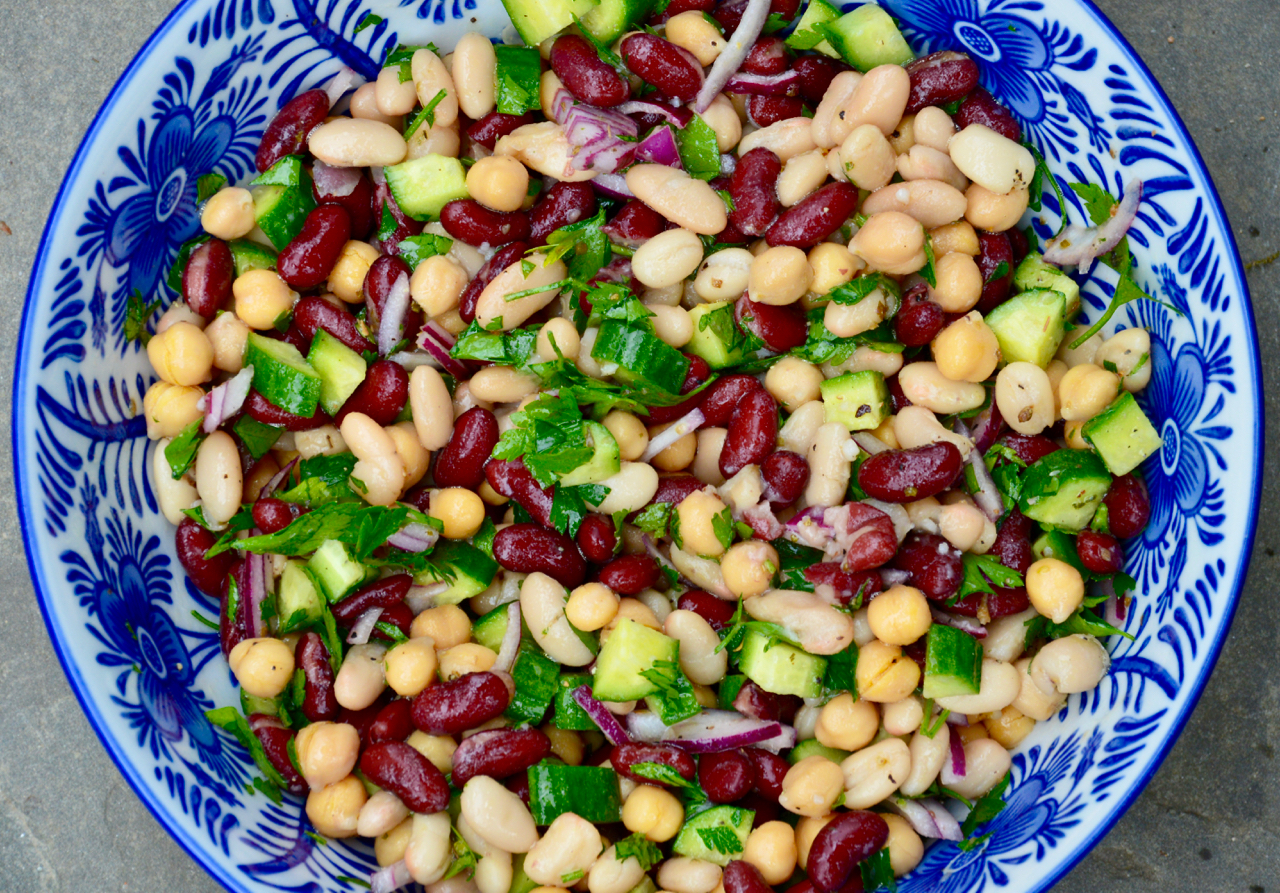 We all know how good beans are for your body, and this salad is full of them!
For today, I'm serving this with a simply seasoned filet of fish that was lightly pan seared, finished with a drizzle of lemon juice.
You could also use this for:
add it on top of your green salad for more fiber and protein
serve with whole grain crackers for an appetizer
bring as a potluck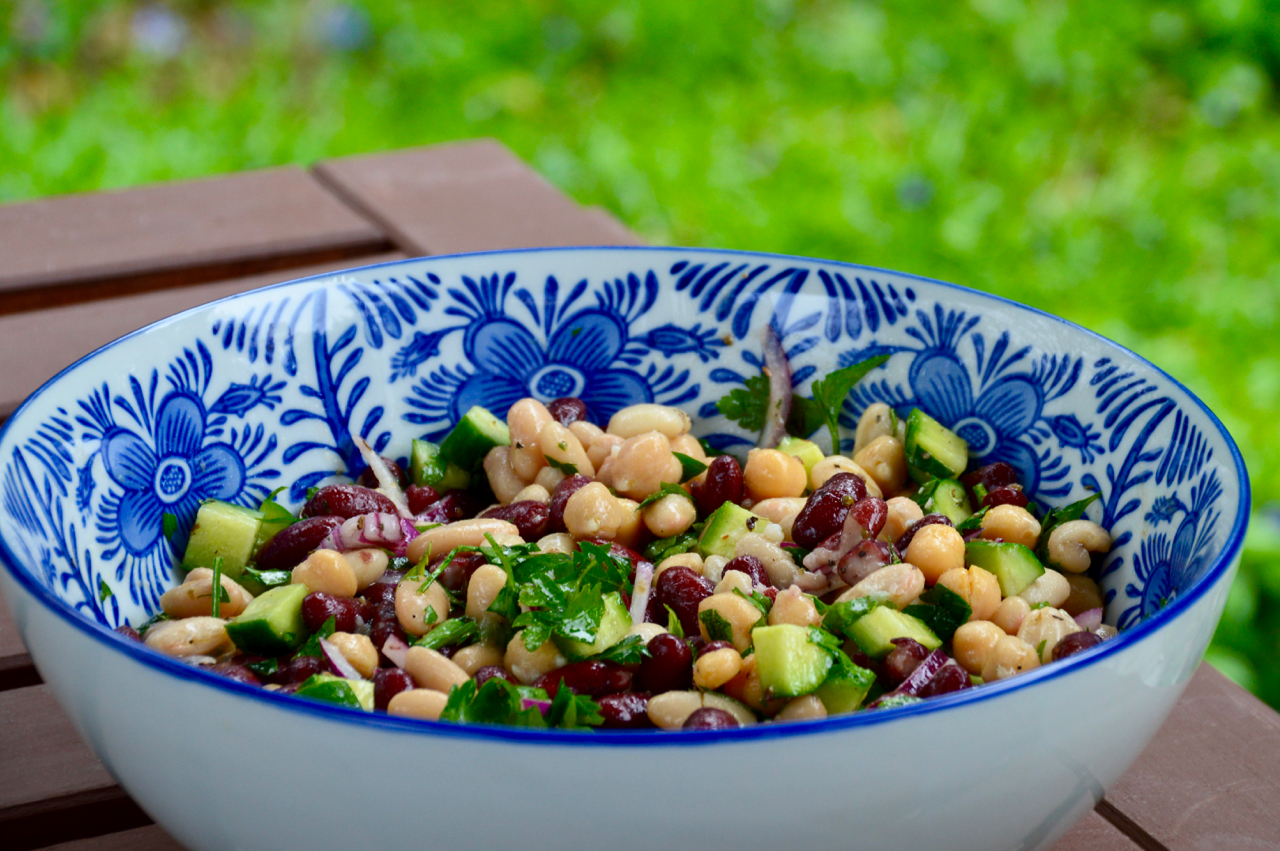 With fresh ingredients like chopped parsley and crisp cucumber, this is the perfect addition to your summer meal.  The dressing isn't complicated either, and chances are you probably already have olive oil, red wine vinegar, dried oregano, salt and pepper, right?  Good!  Because that's all it is.
So simple and so yummy - enjoy!
Simple 3 Bean Salad
Prep time:
Total time:
Ingredients
1/2 large red onion, thinly sliced
1 english cucumber, diced
1 15-0z can chickpeas, red kidney beans and cannellini beans, drained and rinsed
1/2 bunch of fresh parsley, minced
1 tsp dried oregano
salt and pepper to taste
1/4 C olive oil
1/4 C red wine vinegar
Instructions
Combine everything in a serving bowl and serve!
Can be prepared ahead of time and served up to 3 days in advance.