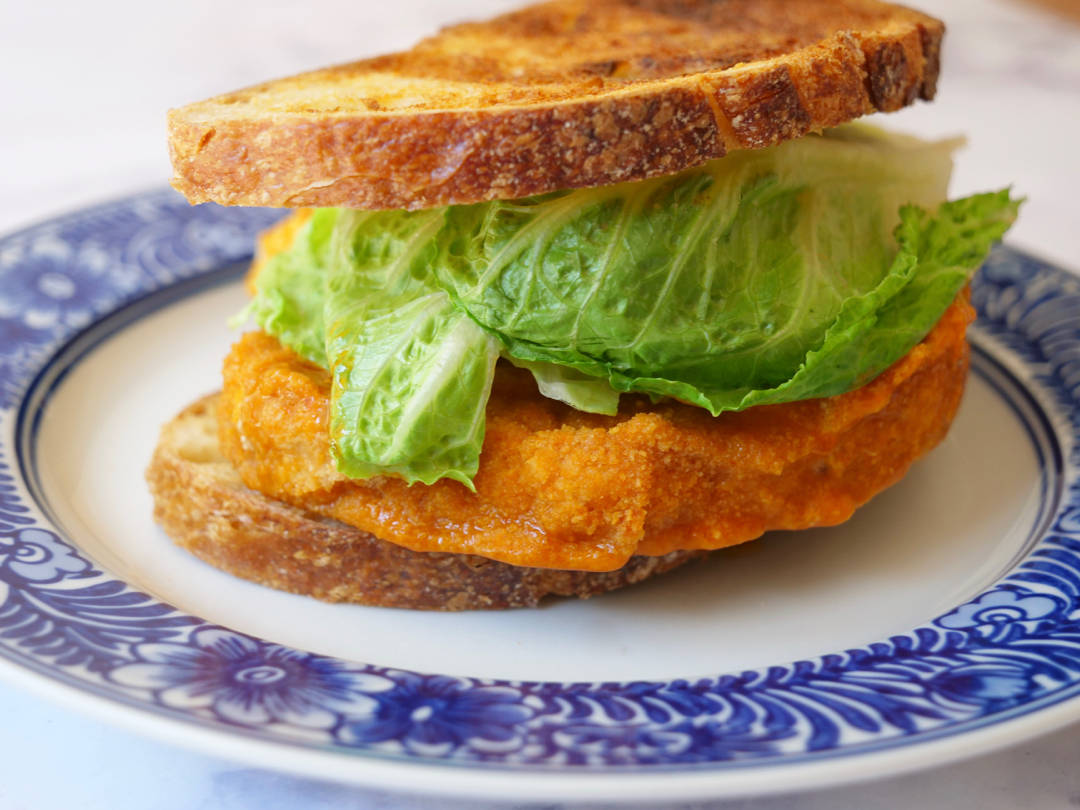 Super Crispy Buffalo Cauliflower (GF, V)
Whether you love meat or you're a 100% vegan, I think everyone can agree that buffalo cauliflower is the best, especially when the breading gets super crispy and the cauliflower in the middle stays perfectly tender. In this recipe post, I'll show you how to make your own buffalo cauliflower at home, with a simple batter and no frying involved.
More...
The Breading
The breading and batter are all completely gluten and dairy free, with no eggs and no nonsense. The best part is that these get crispy in the oven - no frying involved! You could make these in an air fryer however, and either way would be perfect.
The batter is a simple mix of almond milk and GF flour, with a few spices and seasonings, followed by GF breadcrumbs. You could also sub this all for regular milk, regular flour and panko or regular breadcrumbs.
The Buffalo Sauce
I love the Noble Made brand for its real ingredients and perfectly spicy flavor. I melted some vegan butter (Miyokos brand) in with the buffalo sauce to add a little extra creaminess to the sauce. You can use any buffalo sauce you prefer however, whether it's Franks Red Hot or whatever else you like.
I've never been a fan of blue cheese, but when it comes to something spicy like buffalo cauliflower, I always like something cool and creamy to bring the heat down a notch. In this case, the ranch dip from Kite Hill is my go-to.
Serving Buffalo Cauliflower Two Ways
You can serve this two ways - as florets like you would have buffalo wings or as a sandwich. Below I will explain how to make each.
Buffalo Cauliflower "Wings"
To make them into wings, start by removing the bottom leaves and then using a small knife, carefully cut each floret off and put into a bowl. If some florets are very large, cut them in half or in thirds.
Buffalo Cauliflower Steak Sandwiches
To make the cauliflower steaks, start by removing the bottom leaves, then stand the cauliflower on it's head and cut down the middle of the stem and down the cauliflower. From there, you should be able to get two 2.5" steaks, one from each side. The remaining florets can be used as "wings" like shown above.
From there, follow the directions in the recipe for dipping either the steaks or the florets in the batter and so on, and enjoy!!
You can click here to print the recipe.