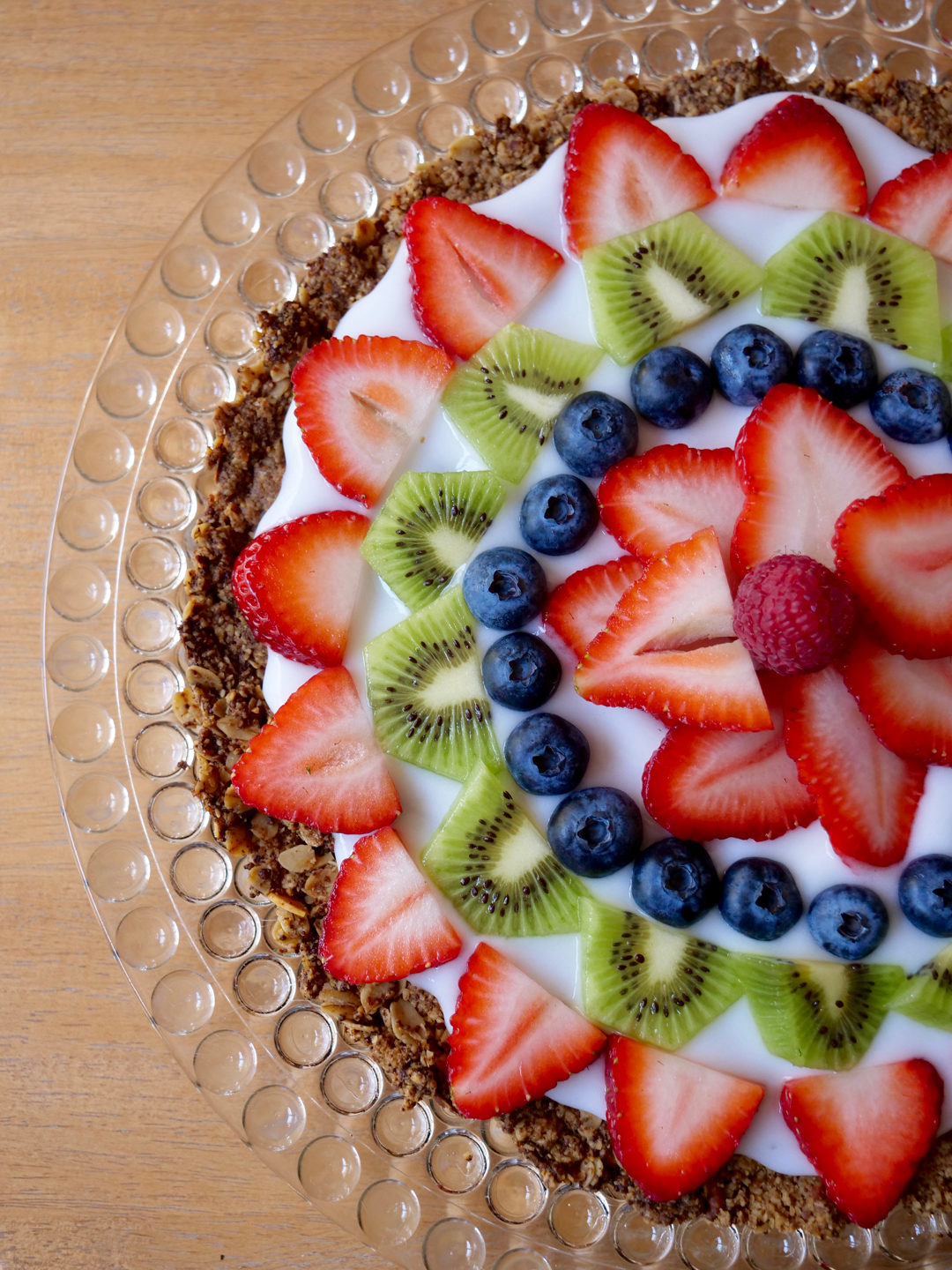 Almond Fruit Tart (GF, V)
This is one of my all-time favorite recipes I have ever created, and it's so beautiful too! Your guests will think you spent hours on it but in reality it's only about 15 minutes of hands-on work!
More...
I hosted a small brunch recently for my neighbors and wanted something that screamed spring even though it's still the middle of winter - we all need that right about now!
This stunning fruit tart is totally gluten free and can be made dairy free/vegan by using coconut milk yogurt from a brand like So Delicious, found at most grocery stores. I used the unsweetened vanilla flavor, and added some zest of citrus to give it my own twist on the flavor, and oh boy was it a winner! It was even approved by the hubby, who ate the slices like pizza (a win, win).
I chose super easy fruits to use on this to save me time, so I was only slicing the strawberries and the kiwi. You can play around with this any way you like though, whether you use canned mandarin oranges, sliced mango or passionfruit or even sliced bananas.
The crust is made up of old fashioned oats, almonds, walnuts, coconut sugar and coconut oil. You can use a food processor like a Cuisinart or a blender like a Nutribullet to make the crust, whatever is easier. The crust can be made a day ahead and just be sure not to put the yogurt or berries on until just before serving, to prevent the crust from getting soggy. I did find though that leftovers weren't really soggy at all, but its better safe than sorry when you're trying to impress your friends!
You can print this easy recipe by clicking here!
Cheers to impressing the heck out of your friends!