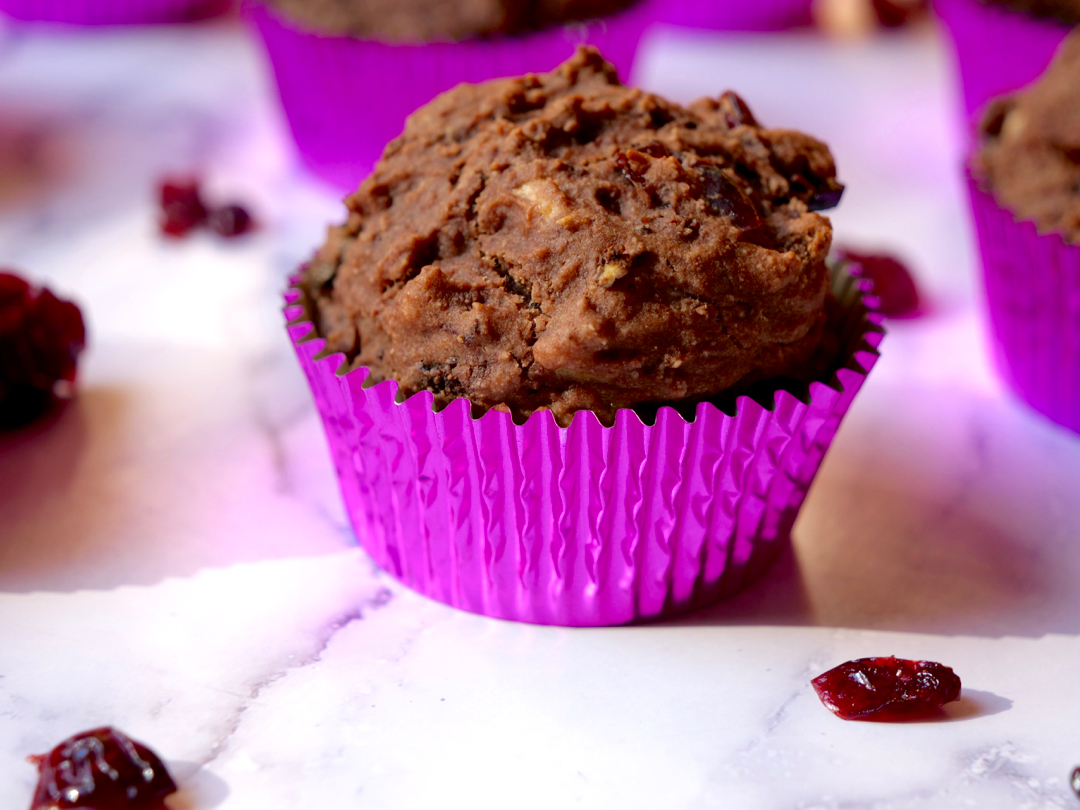 Chocolate Cranberry Muffins (V, GF)
Light and fluffy vegan and gluten free muffins full of raw cacao powder, mashed banana and applesauce, for a simple and delicious muffin that makes having chocolate for breakfast allowed!
More...
I have been dreaming up these muffins for quite some time, and it's taking everything in my willpower not to devour the entire pan of muffins right now! They taste great warmed up the next day too, making them a great breakfast or snack meal prep item.
Why are so many of my recipes allergy-friendly?
If you've followed along for any amount of time, you may have noticed a shift in my focus for recipes that are vegan, gluten free, dairy free, corn free and/or soy free. This is for a few reasons. Personally, as soon as I cut those items out a few months ago, I instantly dropped 7 pounds of water weight and now have so much more energy!
I am a health coach, and with that, I try to create recipes that are easily attainable and meet all the standards for either someone that is intolerant of foods like that or someone who is in an elimination detox.
These muffins hit all the marks, and you'd never even know they were so darn healthy! By using plant-based ingredients, you are getting the full spectrum of vitamins and minerals, healthy fats and fiber and the good carbs that give you energy, not weigh you down.
The recipe is very easy to do, and you can add in chopped nuts, more cranberries, dark chocolate chips...whatever!
Or make them bite size in mini muffin cups for a quick snack kids and adults will go crazy for.
You can click here to print the recipe!