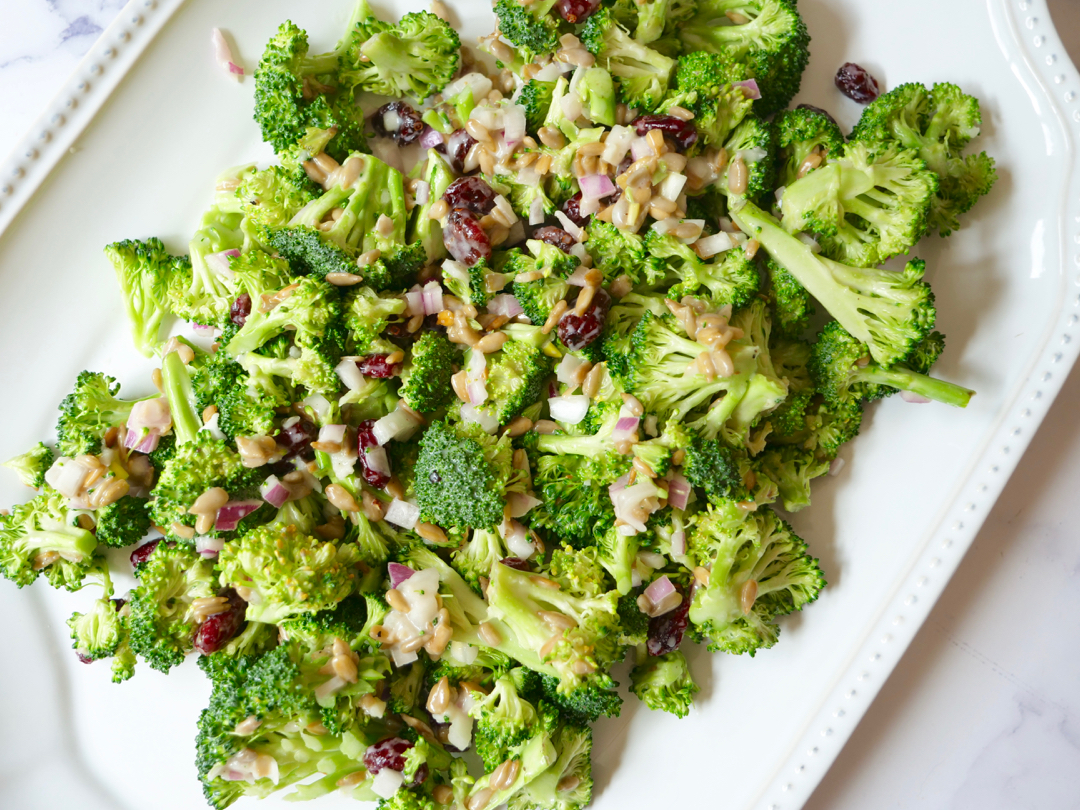 Dairy Free Broccoli Salad (V, GF)
A creamy, sweet, tangy and crunchy broccoli salad that's dairy free, so you can enjoy as much as you want of this delicious and healthy salad without any of the guilt! The Creamy Maple Dressing is what makes this salad really pop, and you'll never guess it's dairy free!
More...
Whether you're actually trying to be dairy free or you simply can't stand the idea of mayo (me too!), this right here is a game changer. It's got all the satisfying flavors of traditional broccoli salad, minus the heaviness.
I love broccoli any way it's served to me - stir fried, roasted, grilled, steamed or raw. If I'm going to have raw broccoli though, this is the only way to go. I love to load this salad up with crunchy sunflower seeds, not only to give it an extra crunch but also to add some healthy fat to the salad. I also add a little red onion and unsweetened dried cranberries (because even the unsweetened ones are sweet!).
Dairy Free Creamy Dressing
The secret to the creaminess is using unsweetened plain cashew yogurt! It's got a tangy flavor similar to Greek yogurt and goes perfectly with the maple syrup, garlic and apple cider vinegar. Make a double batch to keep some on hand for salads too!
The longer you let this sit and marinate, the better it gets, so be sure to make this at least a few hours before serving if not the day before.
I love to keep a container of this on hand in the fridge for when I need a quick snack too!
You can CLICK HERE to print the recipe, enjoy!