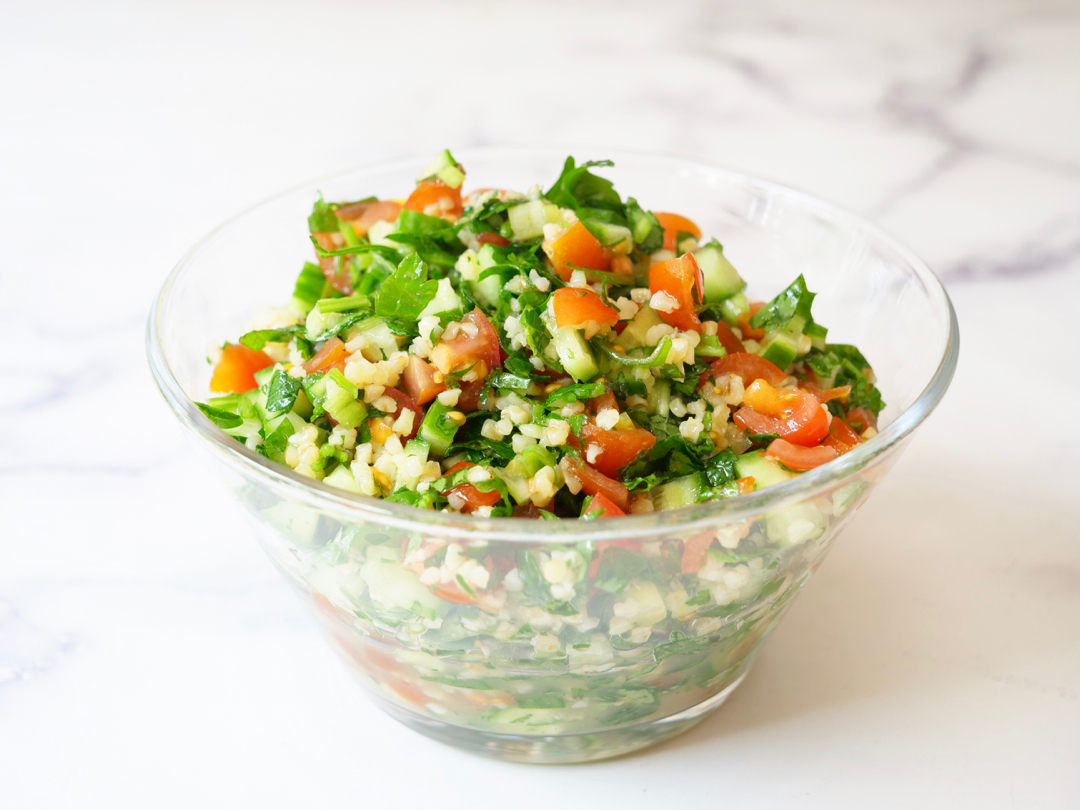 Super Easy, Super Fresh Tabbouleh
If you love the fresh flavors of parsley and mint, this salad is for you. Tabbouleh combines herbs, bulger wheat, finely chopped vegetables and fresh lemon juice to create a healthy snack, side dish or meal.
More...
Tabbouleh is a traditional Mediterraean salad that is served on lettuce leave or in endive boats, with pitas or just eaten with a spoon. It's a very fresh and vibrant flavor, and perfect for a quick summer dish.
Is it Gluten Free?
Traditionally tabbouleh is made with bulger wheat, which comes from cracked whole grain kernels of wheat. It is not gluten free, so if you're looking for a gluten free option for tabbouleh, try quinoa instead.
I love to keep this in the house as much as I can, and is great to grab for a quick snack or a way to jazz up a fish dish or just about anything.
Make It Ahead
If you're planning to serve this for a party or dinner, I suggest making it a few hours ahead of time, or even the night before. This is because you want to give the bulgur (or quinoa) time to soak up the flavors from the lemon juice, as well as marinate the tomatoes, cucumber and green onion. I also recommend waiting to season it with salt until right before serving, so you don't break down the consistency of the tomatoes and cucumber.