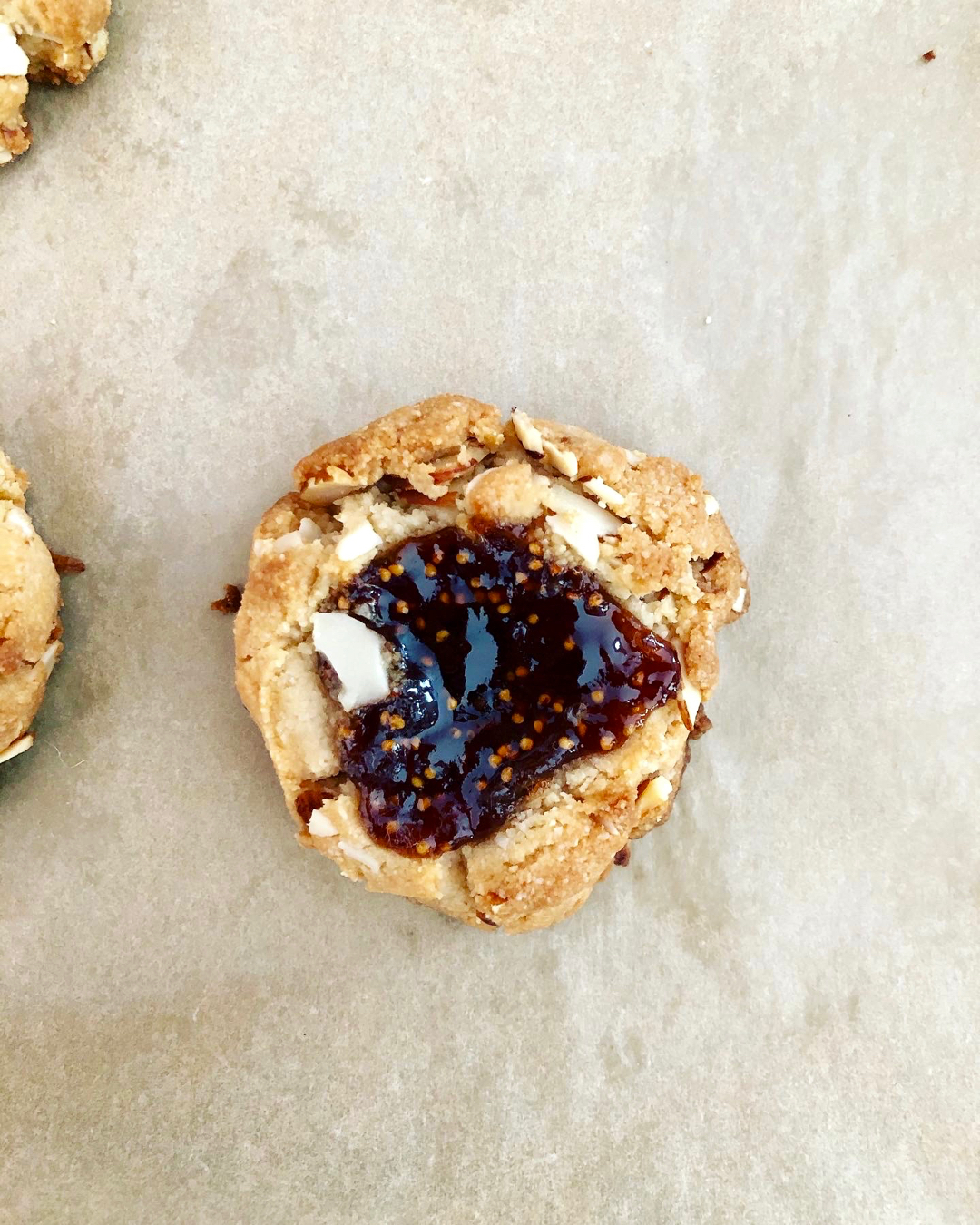 Almond Fig Thumbprint Cookies (GF, V)
Every time I make these, they're gone by the next day, and it's just too easy...so be warned. These cookies have a similar consistency and texture to shortbread, but softer, with all the flavors of sweet almonds and gooey fig jam.
More...
Whether you have a leftover jar of fig jam from the Christmas brie (that's me!) or you have some other jam you absolutely love with nothing to use it for, this is the solution.
Make them as little treats to have mid-afternoon or serve them at your next brunch or party. These little cookies are too easy to eat - the photos taken for this post took two batches because the first one was half gone before I had a chance to photograph them!
Almond Flour Benefits
Almond flour is a much more dense flour than a regular all purpose flour, that has a strong almond flavor (it's literally ground up almonds). Although they are a higher fat percentage than traditional flour, remember that it's a healthy fat! Almond flour is also lower in carbs, making it a better choice for keto recipes or anyone on a low carb diet.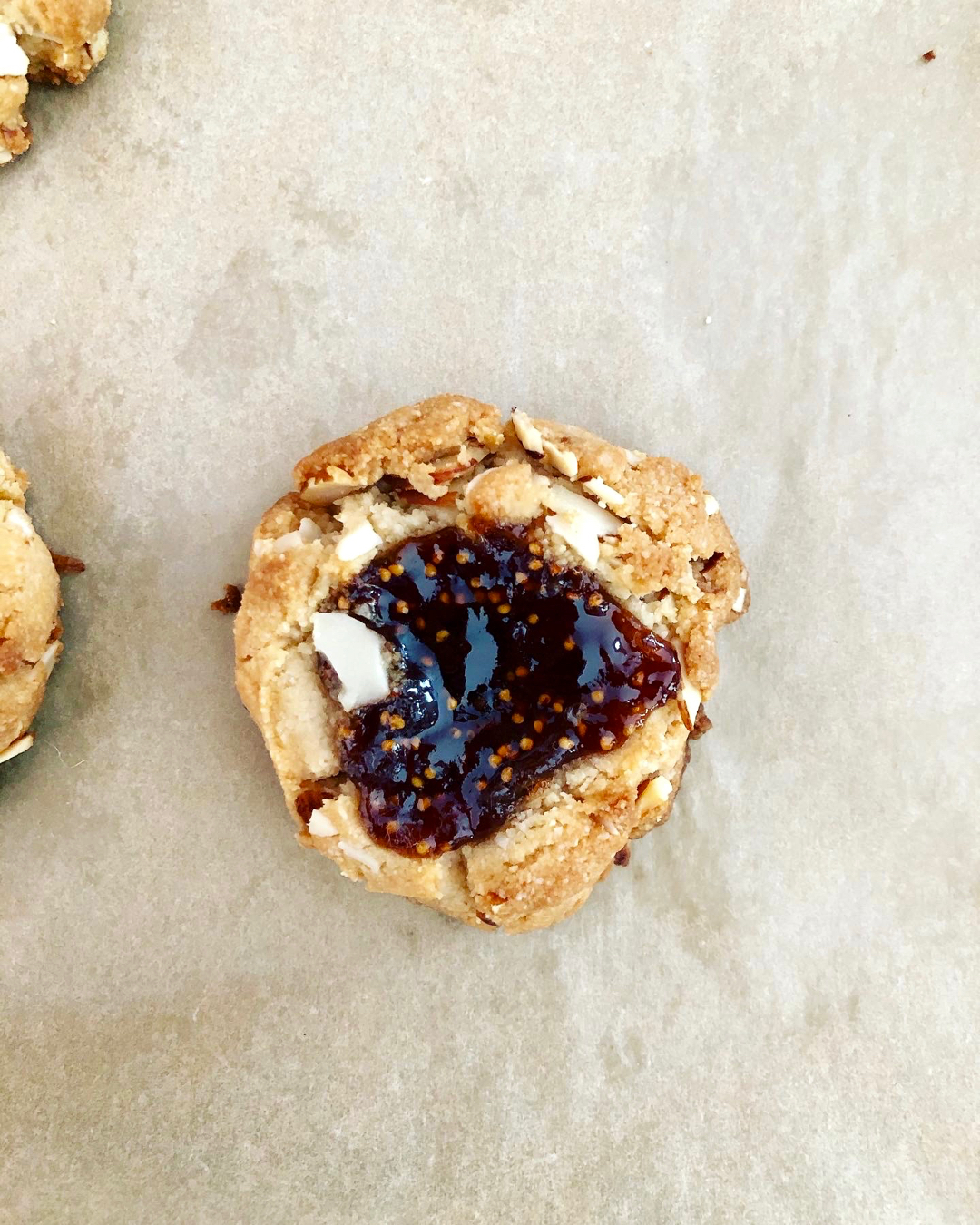 Print Recipe
Almond Fig Thumbprint Cookies
Ingredients
2

tsp

vanilla extract

1/4

C

maple syrup

1/4

C

coconut oil, melted

2

C

almond flour

1/3

C

sliced almonds, crushed

fig jam or other jam you prefer
Instructions
Preheat the oven to 350 and line a baking sheet with parchment paper.

In a bowl, stir together vanilla, maple syrup and coconut oil, then add in the almond flour and salt. Fold in crushed almonds and mix until a soft dough forms.

Use a tablespoon to scoop out dough and roll into balls, placing them on the baking sheet a few inches apart from one another. Use your thumb or a spoon to press down into the middle of each cookie to form a bowl. Pinch the sides of the dough if it starts to break apart.

Bake for 12-15 minutes, or until the cookies turn a golden brown. Let them cool and set for 20 minutes before spooning out about a teaspoon of jam into the bowl of each cookie.

Serve right away or store in an airtight container in the fridge for 2-3 days.