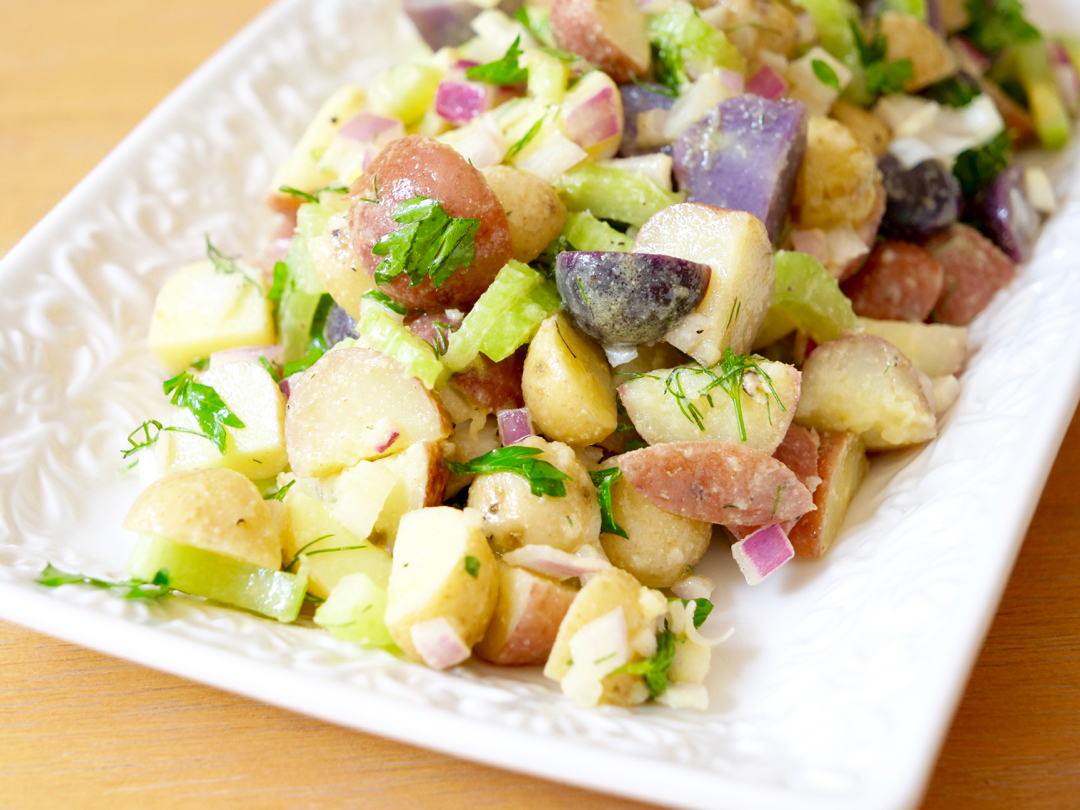 Dairy Free Herby Baby Potato Salad
This dairy free baby potato salad is made with a light dijon dressing, loaded with herbs, crunchy celery and red onion, to make the perfect vegan BBQ side dish alternative.
More...
Even before I quit dairy, I'd never been a fan of traditional BBQ salads - macaroni, pasta, broccoli, cole slaw and potato salads are never my go-to, because I quite frankly do not like the taste of mayo. Anyone else out there feel me? This though, I could eat all day long!
Making potato salad is very easy if you've never tried it. I like to use mixed baby potatoes for their color and bite size pieces. The potatoes are boiled for only 6-8 minutes, just at the moment they soften but not enough that they are mushy like they would need to be for mashed potatoes.
There's no need to peel the potatoes either when using baby potatoes, just give them a good rinse and towel dry and you're good to go!
The zesty dressing has fresh parsley and dill, along with tangy dijon, garlic, apple cider vinegar and olive oil, for a dressing that can go beyond this baby potato salad (so make extra!).
You can CLICK HERE to print the recipe, enjoy!