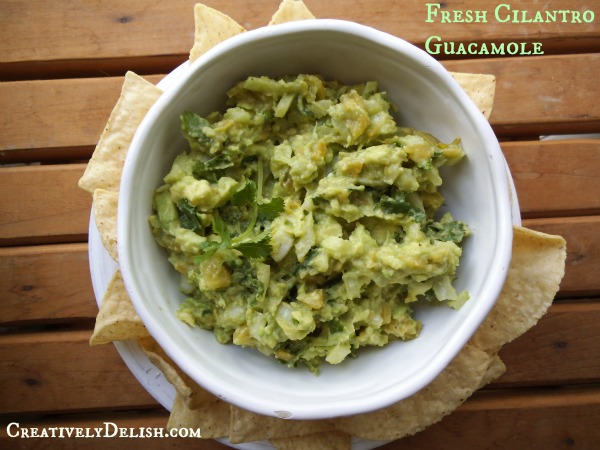 Fresh Cilantro Guacamole
Beautiful, colorful, bright, nutritious and full of flavor.  There's nothing not to love about guacamole.
Now I will be honest with you, I once hated and despised anything avocado for the better part of my childhood.  The texture and taste was not something my young little self could handle, until my Mom made it for a party a few years ago and since then I never looked back, I was hooked.  I still won't eat guacamole served at restaurants, but now I can't get enough of my own stuff and neither can anyone else I make it for!
It's so easy to make and requires very few ingredients.  The secret is fresh cilantro and a little crunch from some diced onions.  The best part is, when you have a bunch leftover, use it on sandwiches to replace mayo or throw it in a salad!  So delicious that I'm about to go sneak some out of the fridge right now!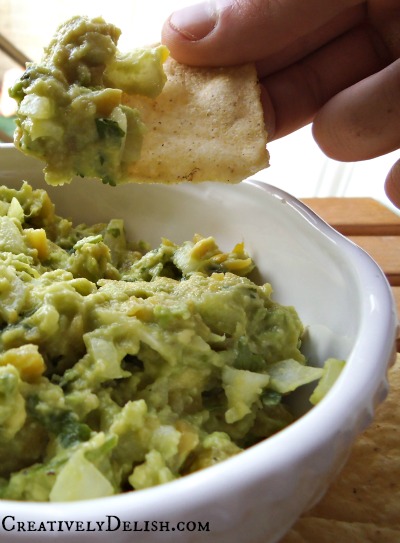 Fresh Cilantro Guacamole
Prep time:
Total time:
Ingredients
2 ripe avocados, halved with core removed and insides spooned out
1 small yellow onion, diced
1/2 C fresh chopped cilantro
salt and pepper to taste
juice of 1 lemon
1 can diced green chiles
Instructions
In a bowl, combine all ingredients.
Season with salt and pepper to taste.
Serve immediately with chips or veggies.
If theres any leftovers, store in an airtight container in the fridge with a little extra lime juice to keep everything green.
3.1.09