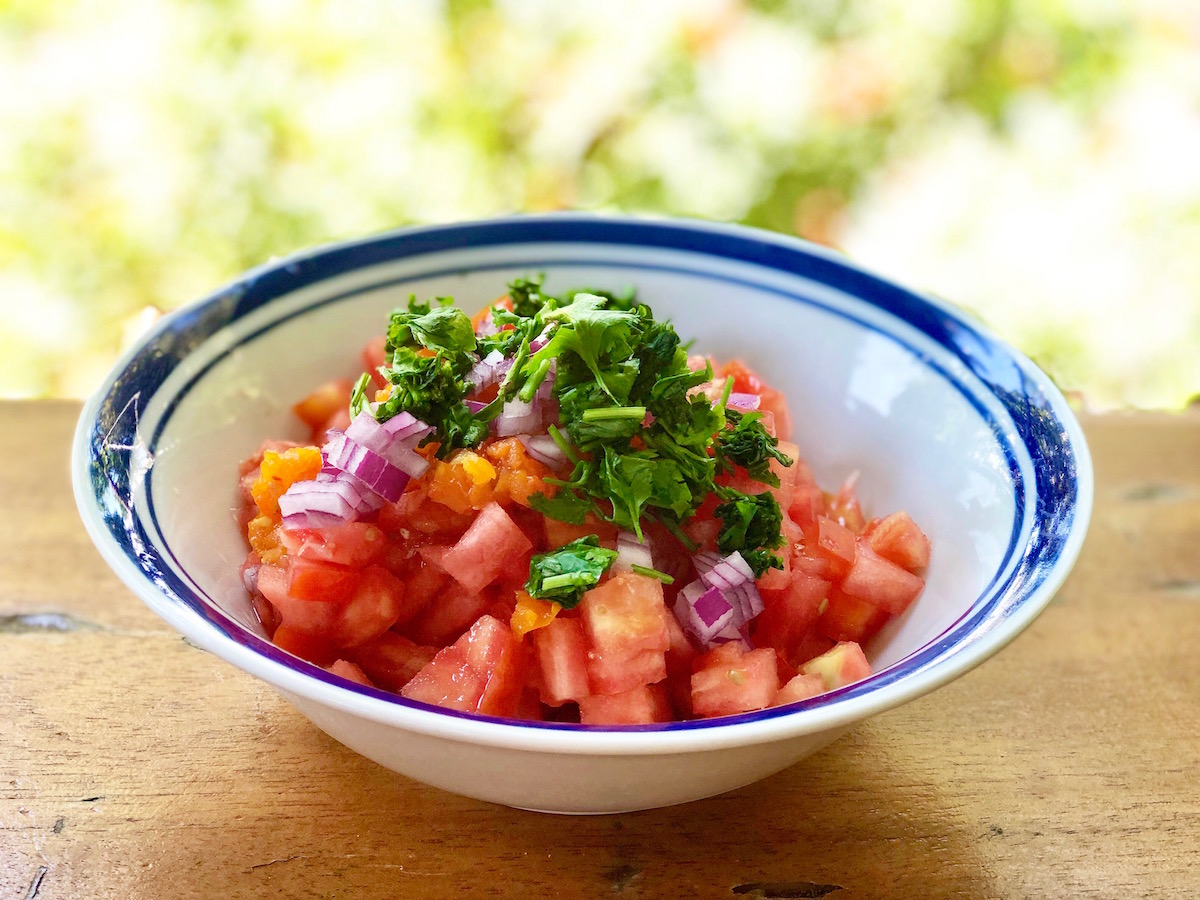 Fresh & Easy Pico de Gallo
In the heat of summer or whenever I am traveling and we have our own kitchen, pico de gallo is always in the fridge. Freshly prepared and easy to store in the fridge for a few days, this pico de gallo can be used in so many different ways.
More...
To make pico de gallo, you'll simply need firm, ripe red tomatoes, either a red or sweet yellow onion, cilantro, lime juice and salt. That's it!
Just like my guacamole is uncomplicated, so is my pico de gallo. I don't like to add in anything else like garlic or peppers - just the simplicity of ripe fresh tomatoes simmering with lime juice and cilantro is perfect enough for me!
You can make a big batch of this and then store it in the fridge for 2-3 days. Use pico de gallo to have with scrambled eggs, with salads, in wraps, served with tacos or just devoured with tortilla chips!
Here's the recipe:
Ingredients:
4 firm, ripe tomatoes
1/4 red or sweet yellow onion, finely diced
1/4 C chopped fresh cilantro
juice of 1-2 limes
1-2 tsp salt
Directions:
Finely chop the tomatoes, discarding the stem/top and seeds. Add to a bowl with diced onion and cilantro. Squeeze the juice of 1 lime first, and add another lime if needed for flavor. This is the same with the salt - start with 1 teaspoon, then add more if needed.
*Adding salt right before serving and not ahead of time helps to keep the tomatoes firm, so add the salt right before serving if you are making this ahead of time.