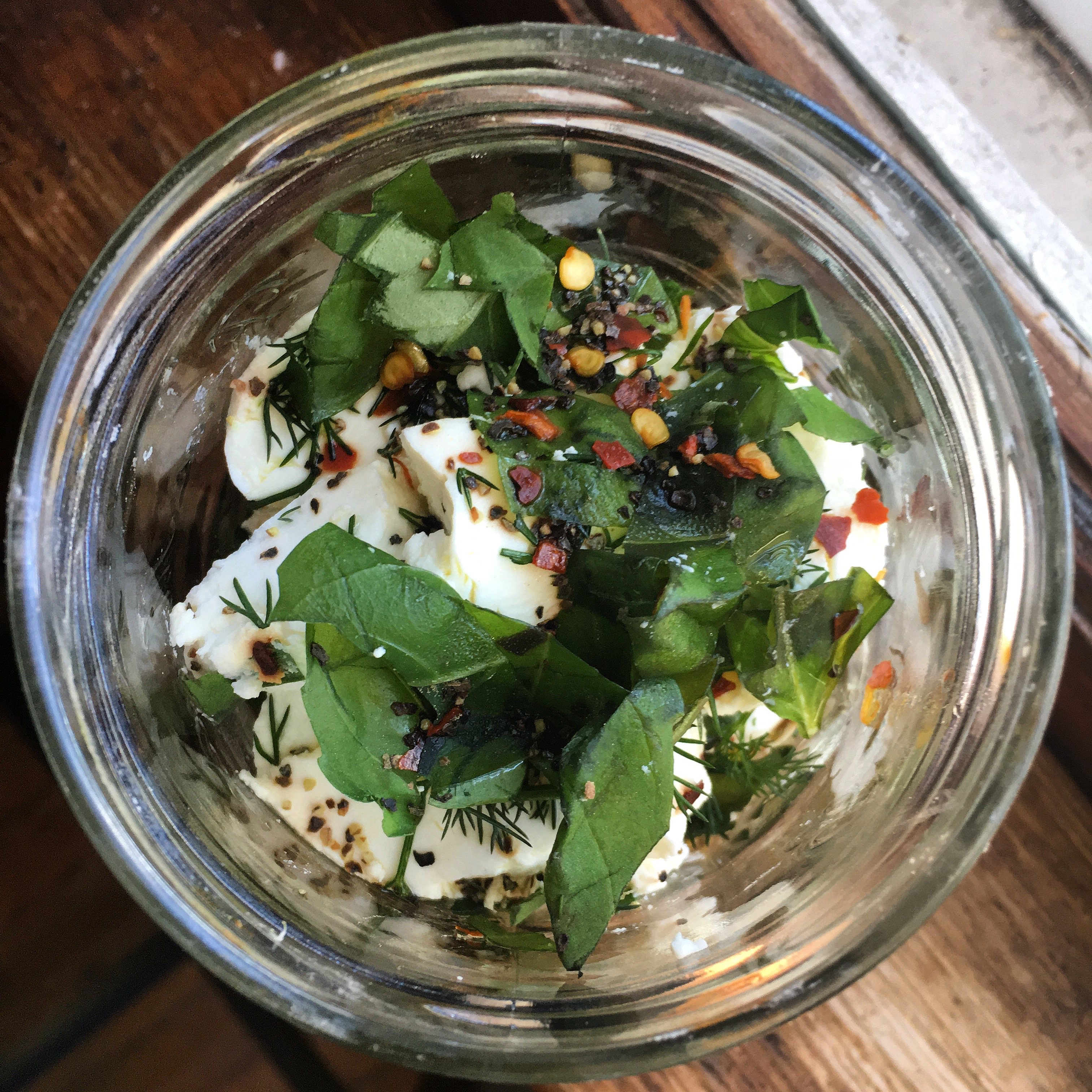 Herb Marinated Goat Cheese
A festive cheese dish that's perfect for a holiday party!  Marinated in herbs and spices, this is a delicious, easy to throw together dish.
This year for my birthday I got the new Ina Garten cookbook, Cooking for Jeffrey.  I absolutely love to just sit and read a good cookbook, and this one is filled with some of the most wonderful recipes!  Everything from Roasted Vegetable Paella to White Beans and Escarole Soup to spiced nuts and so much more.
I spent an entire weekend cooking through this book, and this recipe by far was my absolute favorite.
Herb Marinated Goat Cheese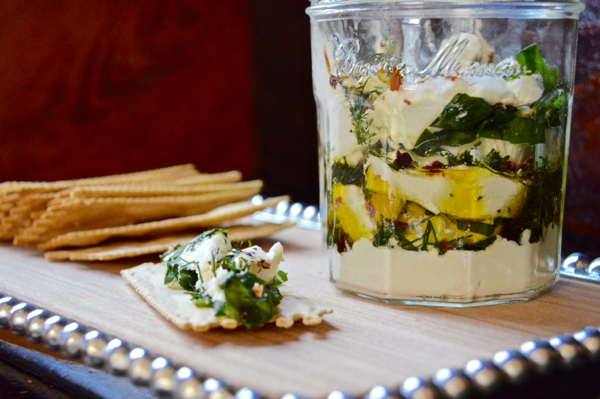 I used an old jam jar to assemble this, and it was so easy even a child could do it.
The herbs give off the most amazing aroma and the flavor is out of this world.  I also love that with the red pepper flakes, this becomes such a festive cheese dish to serve at a holiday party.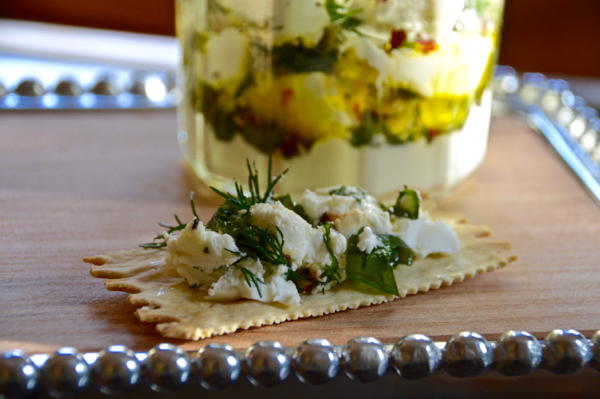 I am so happy to be able to share this with you and I hope you enjoy!
Herb Marinated Goat Cheese
Ingredients
1 12oz log goat cheese, cut into ½ inch coins
1 bunch basil, sliced into thin strips
1 pinch fresh dill, chopped
red pepper flakes
good olive oil
salt and pepper
a small jar with a lid such as an old jam jar
Instructions
At the bottom of the jar, place one to two coins down. Sprinkle with a pinch of basil, dill, salt, pepper and red pepper flakes then drizzle with about 1 teaspoon olive oil. Place another coin over top, then repeat this process until you run out of cheese coins.
At the very top, sprinkle with all ingredients, then screw the lid on tight and let it marinate up to 30 minutes before serving or up to 24 hours in the refrigerator.