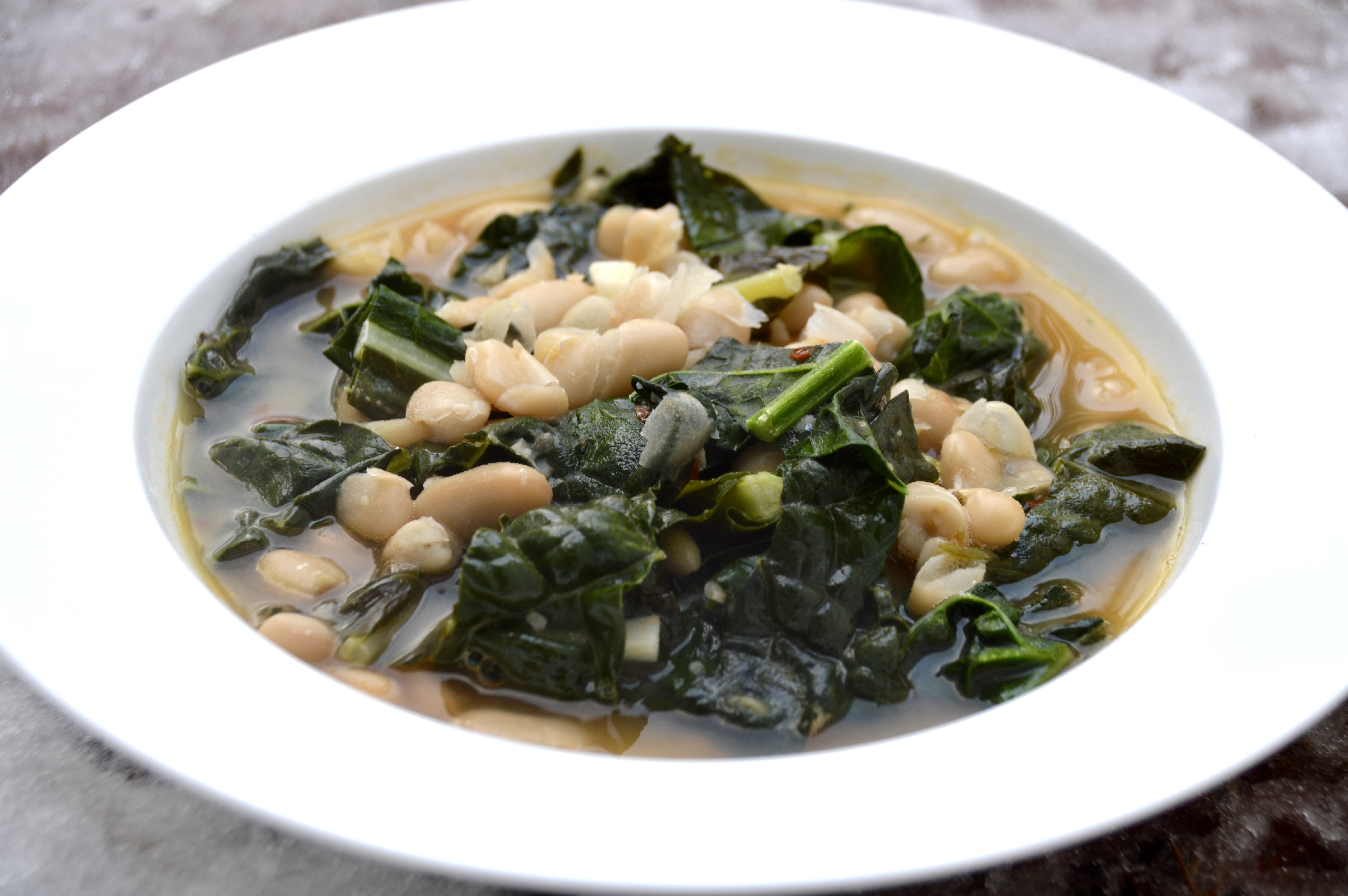 Creamy White Bean & Kale Soup
I love this soup for so many reasons. It was adapted from a recipe out of an Ina Garten cookbook I just received, and I can't stop making it! I put my own spin on it with extra garlic and hearty kale.
I've also used broccoli rabe in this as well which gives it a more bitter taste, but never the less delicious. If you're not a fan of bitter broccoli rabe, then I recommend sticking with the kale. It's an easy way to sneak some rich leafy greens into your meal.
More...
It's full of iron, calcium, protein, antioxidants, vitamins and minerals, making it the perfect "clean" meal. ​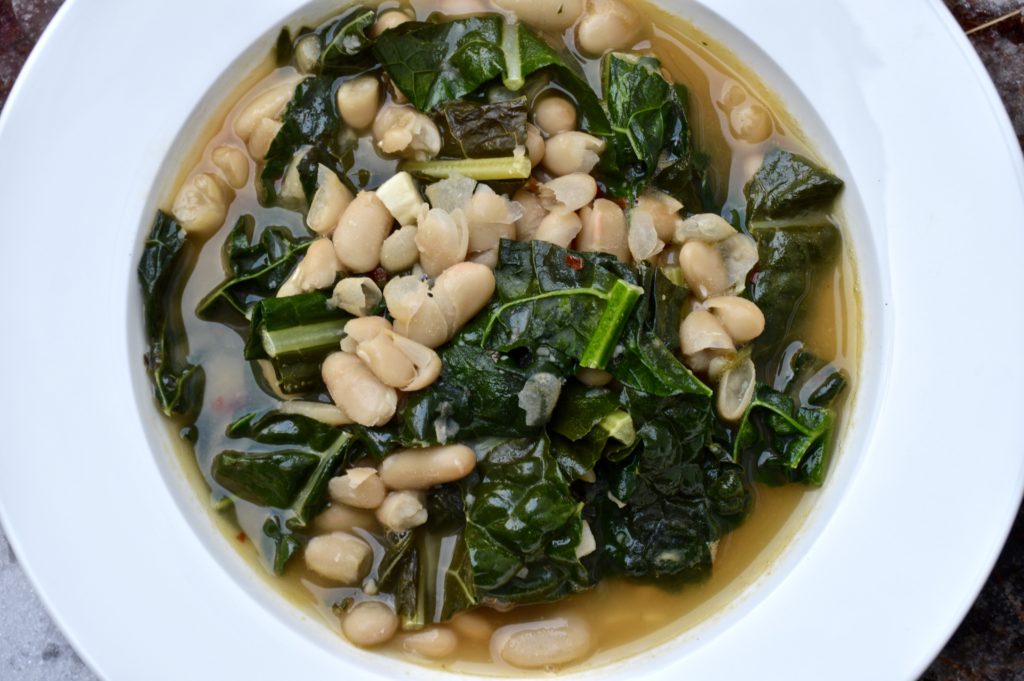 There's a little bit of spice thanks to red pepper flakes, so if you don't like spice, just don't add it, or half what I put in to it.
I've been making this the last two weeks, fiddling around with different greens such as the broccoli rabe. The original recipe calls for escarole which is delicious, but I wanted something heartier, so I went with kale. You could also add in chopped carrots for extra nutrition, or not if you're lazy like me and don't want to chop carrots!
It's wonderful to make in big batches, and now that there is snow on the ground, there's nothing better than homemade soup for lunch. I divide this up into smaller glass bowls with lids, sprinkle a little parmesan cheese on it, and theres enough left for my five lunches plus more for Ryan to enjoy throughout the week as well.
I hope you enjoy this as much as we do!​
Creamy White Bean & Kale Soup
Ingredients
6 cans cannellini beans, drained and rinsed
1 large head lacinato kale, chopped
8 garlic cloves, chopped
6 cups vegetable stock
2 TBS red pepper flakes
4 TBS olive oil
salt and pepper as needed
parmesan cheese
Instructions
In a large heavy bottomed soup pot, heat oil over medium high, then add garlic, Let the garlic come to a fragrant simmer, then add beans, stock, red pepper flakes and a little salt and pepper.
Bring it to a slow boil for 5 minutes then use a potato masher to mash half the beans. This gives the broth the creamy texture, while still having lots of whole beans in there as well.
Add the kale, then cover and let it simmer another 5 minutes or until the kale has cooked down a bit.
Add more salt and pepper if needed, then serve with parmesan cheese.