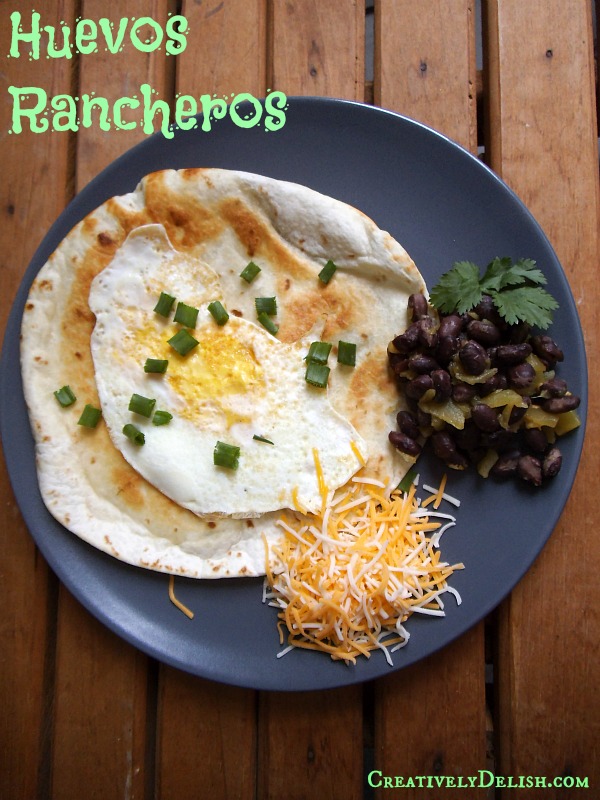 Huevos Rancheros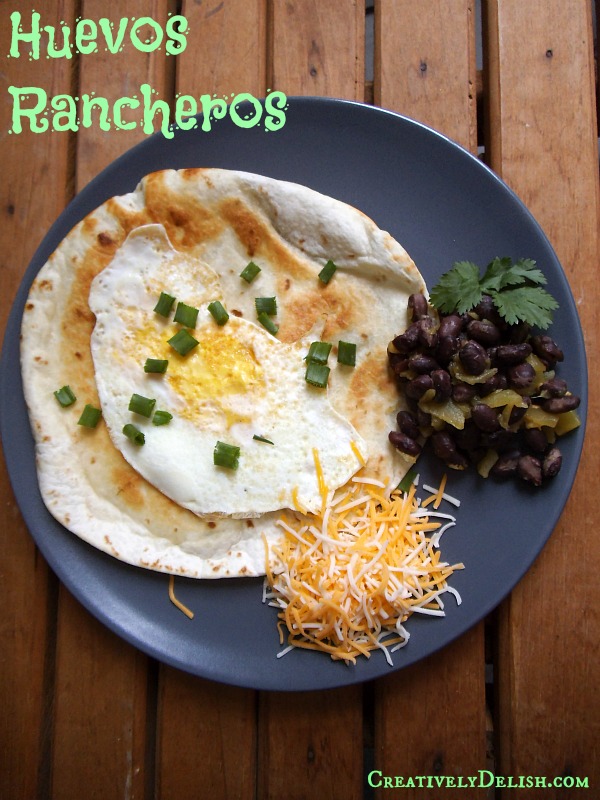 Fried or poached eggs on a warm corn tortilla topped with fresh salsa, spicy black beans and shredded cheese.
I'm still in denial that theres a mountain of snow outside my front door, so of course I had to make something south of the border.  And I need some protein in me to go dig my car (and house) out!  Black beans and eggs = perfect snow shoveling energy food!
Now I have to apologize for the lack of tomato on my huevos rancheros (as many of you know, salsa on any kind of mexican food is quite important).  I will be blaming Snowpocolypse 2013 for that, we are totally out and my car is buried in snow...so no tomato today.  But when you make this, please use salsa!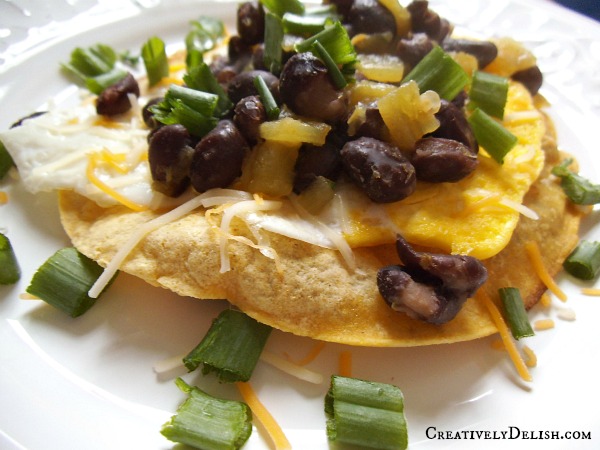 The black beans were fried up with some chopped green chiles, and I used corn tortillas toasted on the stovetop for a real authentic taste - kind of like a taco shell....yum!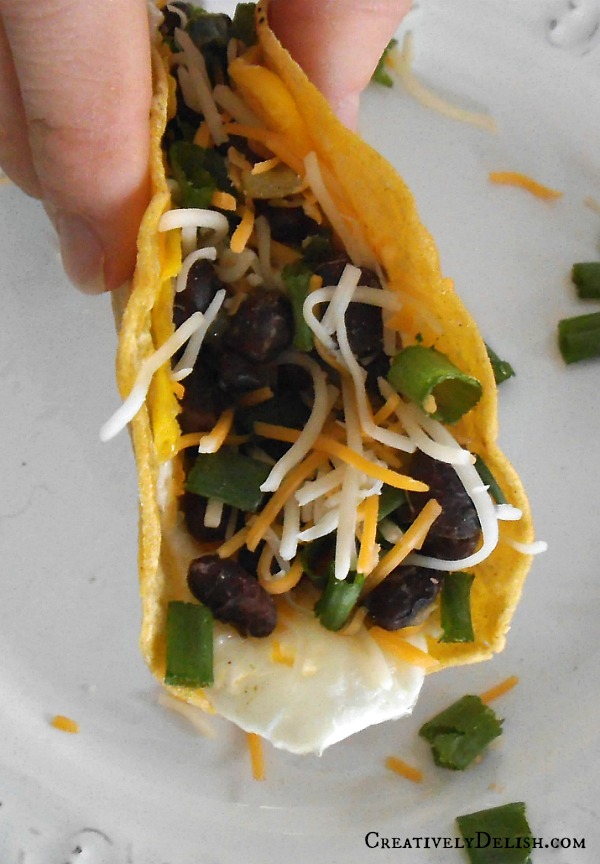 Huevos Rancheros? Mucho Bueno!
Prep time:
Cook time:
Total time:
Ingredients
1 can black beans, rinsed and drained
1 can chopped green chiles
1 - 2 eggs per person
salsa or fresh chopped tomato
sliced green onions
shredded cheese
corn tortillas
Instructions
Cook black beans and chiles in a hot pan (no oil) stirring constantly, then set aside.
Fry your eggs up and as you are doing so, toast the tortillas on a seperate fry pan with a touch of olive oil.
To build your huevos rancheros, top the tortilla first with egg, then sprinkle with cheese, then spoon the black bean mixture over that, topped with the salsa and green onions.
Eat immediately 🙂