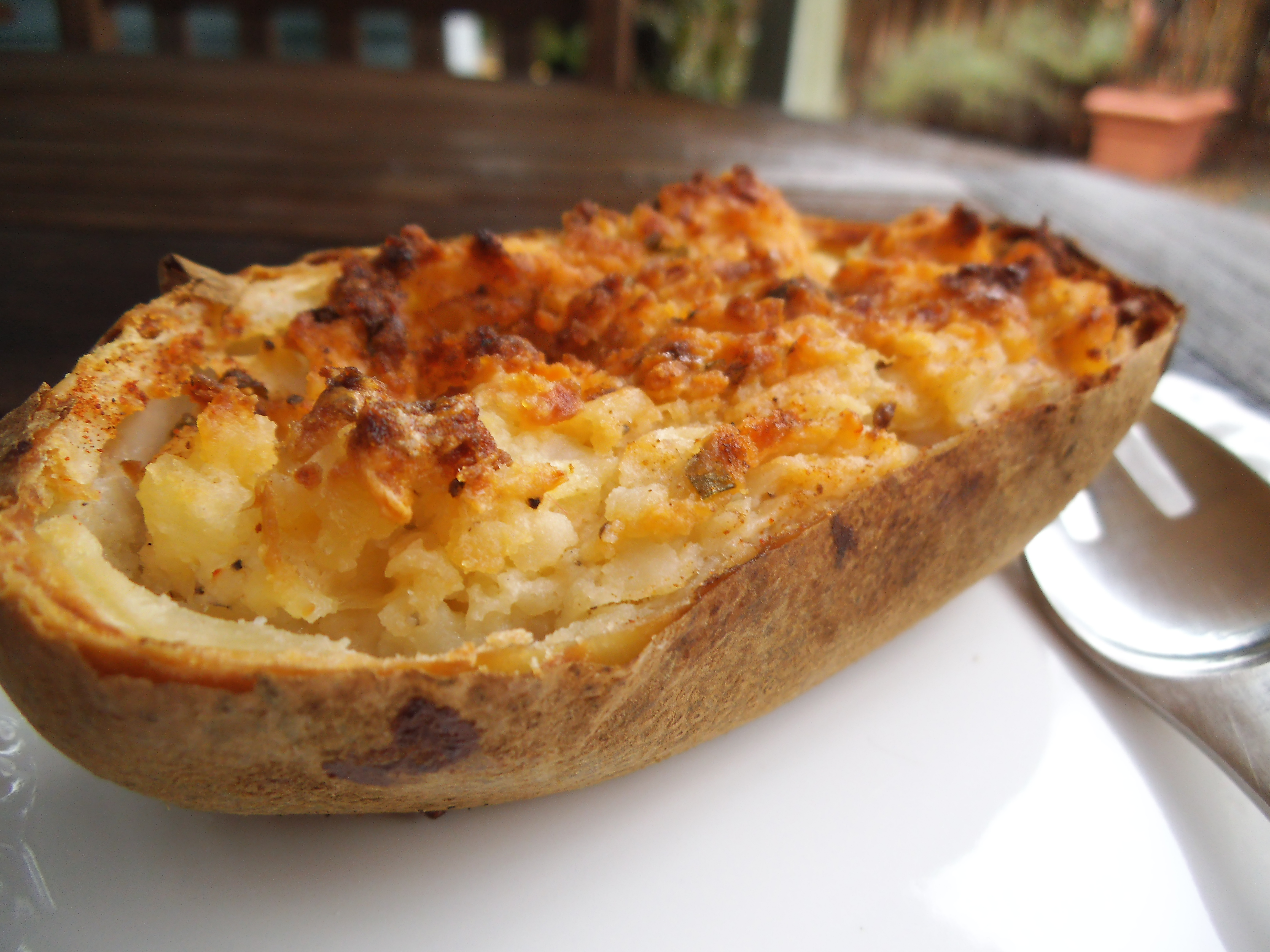 Twice Baked Potatoes
These are done the real way and they are heavenly. A mixture of fresh chives, shredded cheddar cheese, butter and our now out of the closet little secret...Creme Fraiche.
Every Christmas we make a roast served with Twice Baked Potatoes, yet another dish that I couldn't live without.
Have you figured out yet that my family and I are foodies at heart?  Our plans revolve around good food, good drinks, and great conversation...but nevertheless, food.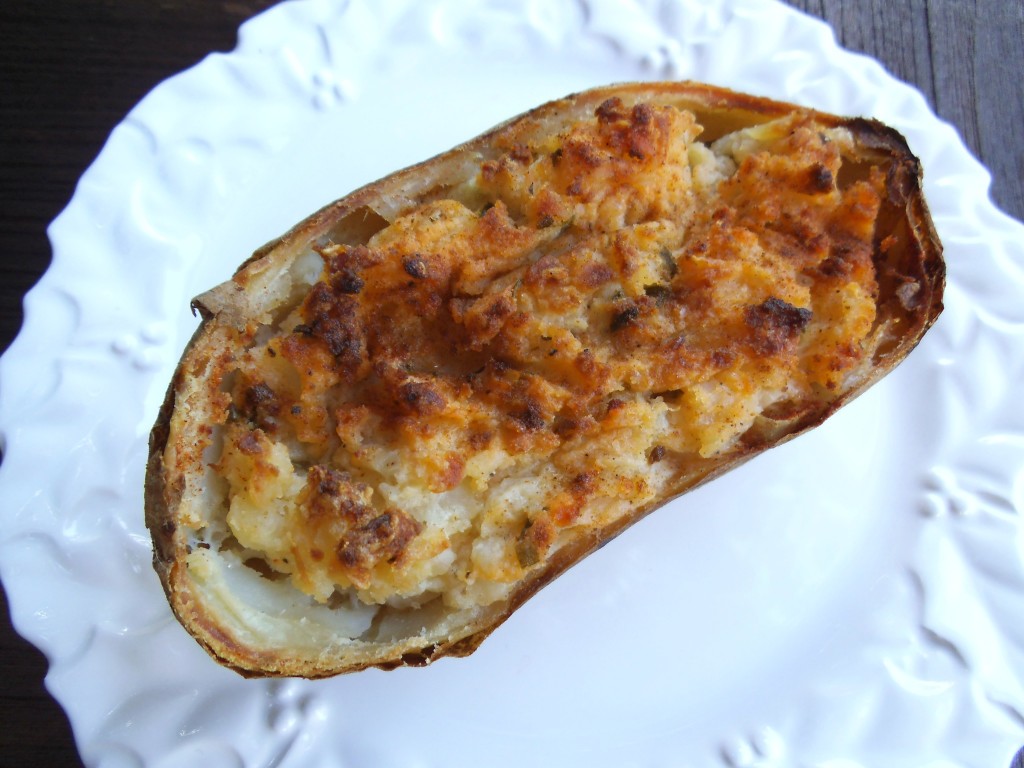 If you haven't heard of Creme Fraiche, it's much like sour cream but with a sharper cheese taste to it's creaminess.  A little salt, pepper and paprika finish it off for a delicious side dish perfect for the holidays...or any day!
The real point of this dish is to take your time with it.  To actually bake the potatoes in the oven rather than quick cook them in the microwave makes a big difference.  Of course I've been guilty of doing this once or twice when home by myself, but for the real taste you've gotta just let it take its course naturally.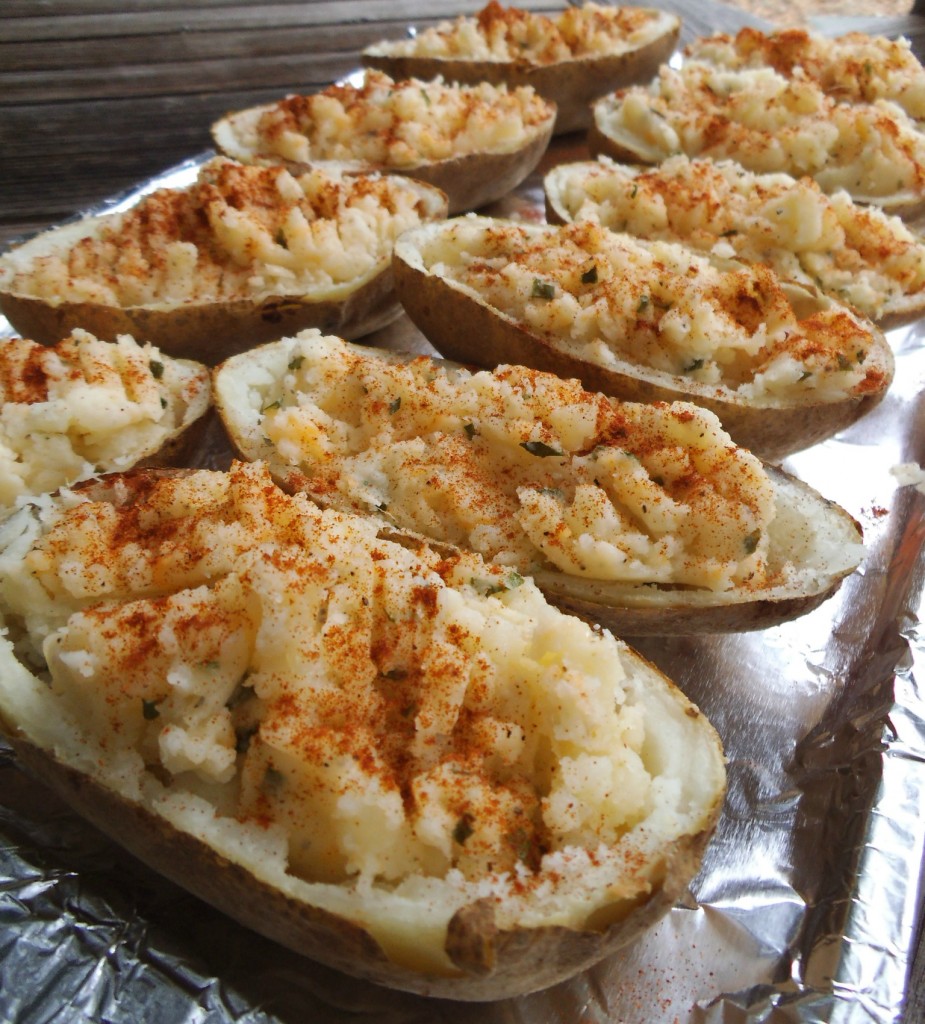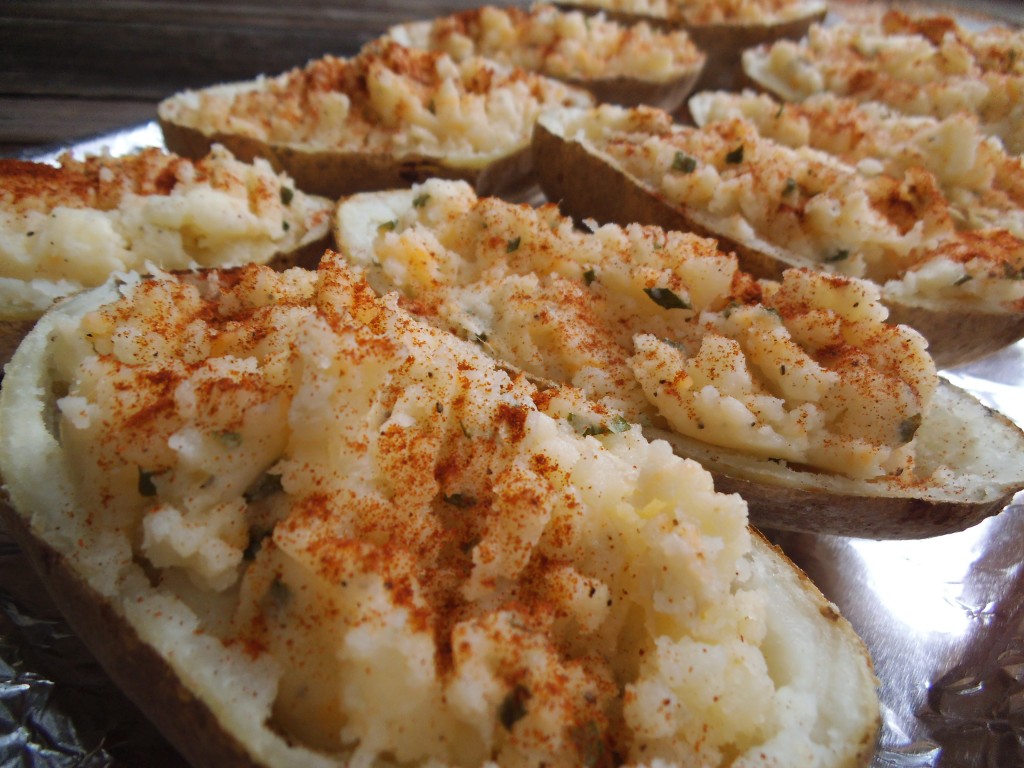 Twice Baked Potatoes
Prep time:
Cook time:
Total time:
Ingredients
5 Small Baking Potatoes, scrubbed and dried
2-3 TBS milk
4 oz creme freche or 1/2 C sour cream
1 C shredded sharp cheddar
1/3 C bacon bits
fresh chives, sliced thin
salt & pepper
paprika for topping
Instructions
Poke holes in each potato using a fork, then drizzle with some oilve oil and sprinkle generously with salt. Bake the potatoes at 400 for about 1 hour or until potato is slightly soft.
Cut the potatoes in half lengthwise and scoop out the insides into a bowl. Leave a thin layer of potato on the skin.
Mash the potato and all ingredients except for paprika.
Spoon mixture back into potato shell, then sprinkle with paprika.
Bake the potatoes for a second time with fillings at 350 for 30 minutes or until slightly browned on top.