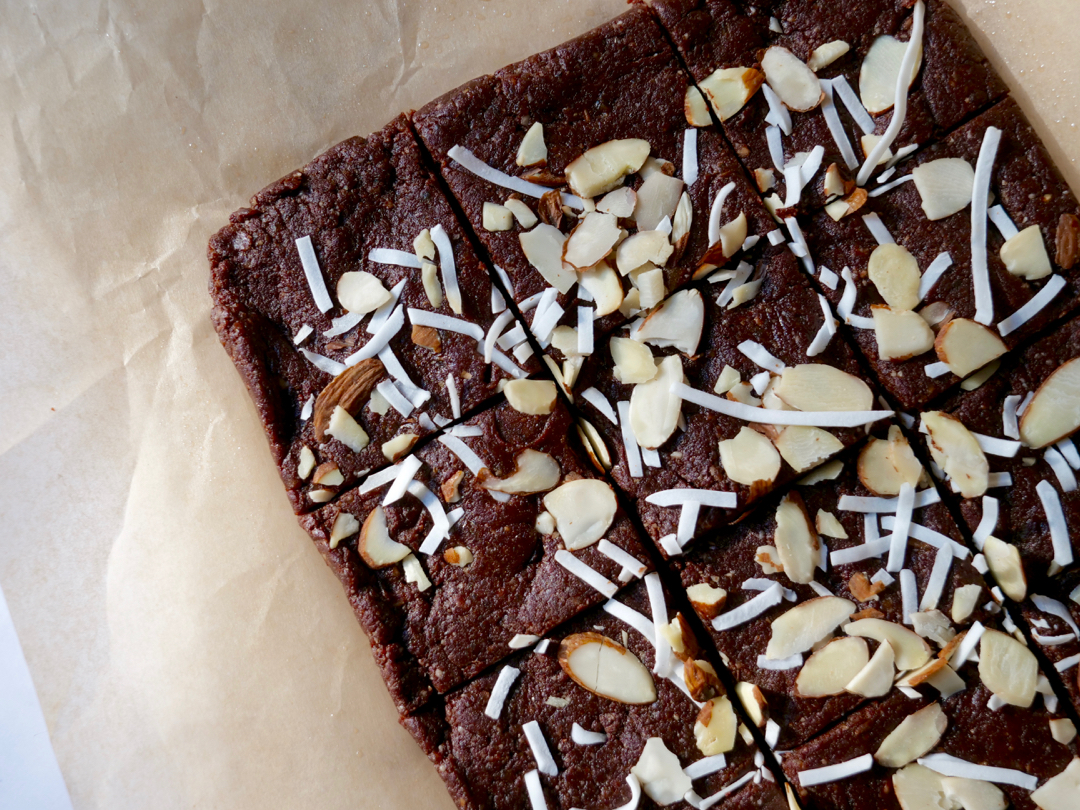 No-Bake Chocolate Date Bars (V, GF)
The perfect mix between a fig newton and a fudgey brownie, these no-bake chocolate date bars are out of this world delicious. With just a hint of sea salt, the flavors come alive, and I'll bet you won't be able to have to just one ;).
More...
The quest for healthy sweet treats is still going strong over here at my house, mainly because my husband is addicted to chocolate (and so am I!). I'm currently on a 30-day detox from dairy, soy, gluten, caffeine, corn, vinegars and processed, artificial foods and sweeteners...so these really hit the mark.
A cleanse like the one I'm on (which I also coach people through as well!) gives me tremendous amounts of energy, glowing skin and my cravings for sweets and coffee are almost nothing now. But once in a while, it's nice to treat yourself, and so I made these, keeping them in the freezer and grabbing a half a bar every so often.
All these consist of are cocoa powder, crumbled almonds and walnuts (add pecans too if you want!), pitted dates, vanilla, a little water and sea salt - thats it! Simply crumble everything together in a food processor, press the mixture into a square or rectangular dish and set it in the freezer for about 30 minutes.
The end result is a gooey, fudgey texture and a huge punch of chocolatey flavor.