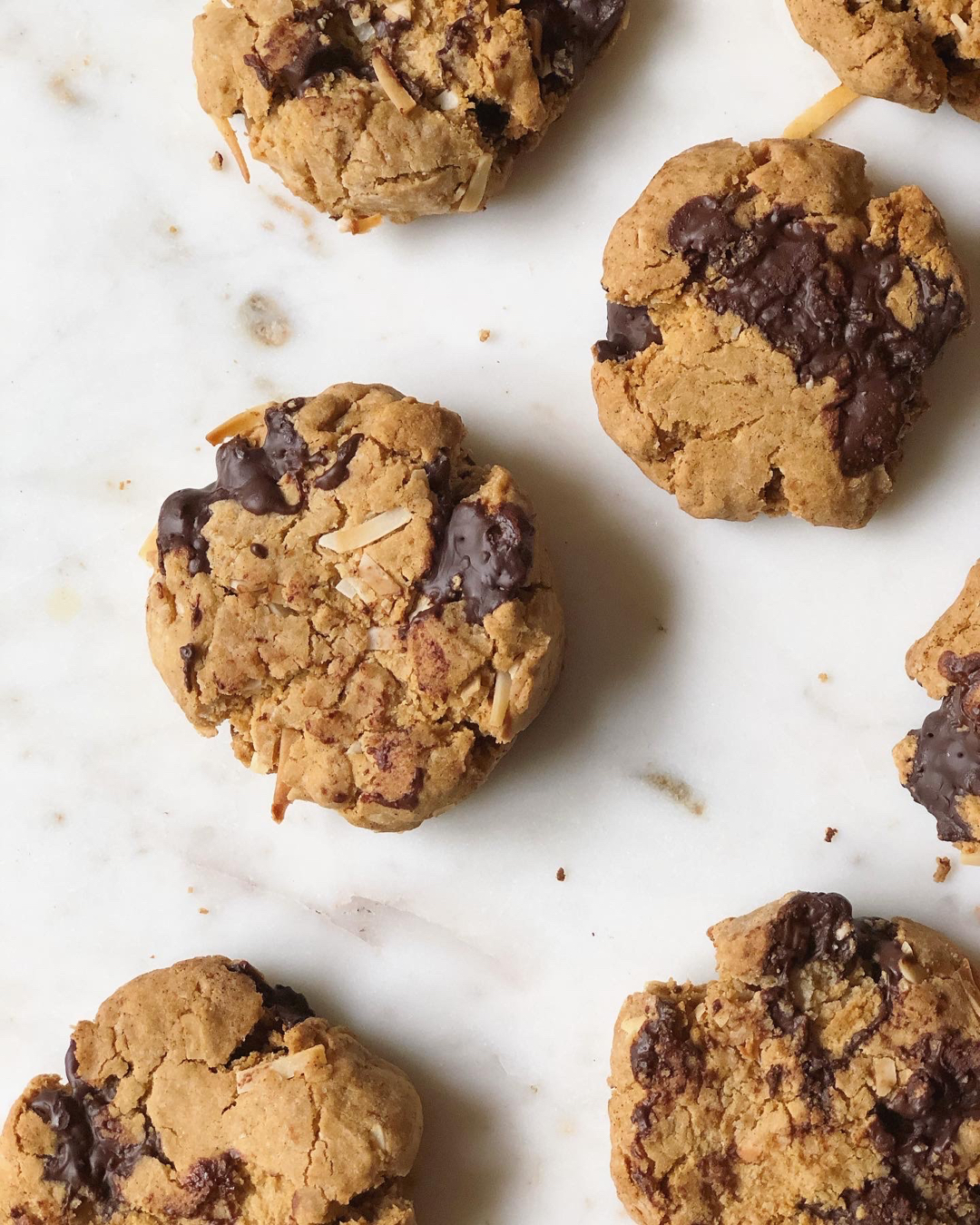 Chocolate Coconut Cookies (GF, V)
Vegan and gluten free chocolate chip cookies with coconut flakes and plant based ingredients that have a satisfying crunch, a whole lot of sweetness and perfectly gooey chocolate.
More...
If you're reading this during the month of March, 2020, then let's just call these quarantine cookies, shall we? I think it's safe to say that I am fully embracing the airport life, where pj's can be worn all day, there is not set time for meals and it is acceptable to have a rum punch at 11am on a Tuesday.
Ryan and I have made the mistake of going down the rabbit hole of baking cookies, and we now have an endless supply of cookies that stare us down every time we walk into the kitchen, but it's all for the greater good, and now I can share with you the winners of quarantine 2020's cookie baking extravaganza at the Collins' household.
Behold these delicious little nuggets of melted chocolate and sweet shredded coconut, all with plant based ingredients and totally gluten free and vegan!
They store well in an airtight container if you can manage to keep them in your kitchen long enough, and if you can't wait long enough to let them bake, I will say the dough is just as good 😉
You can CLICK HERE for the recipe or check it out below!